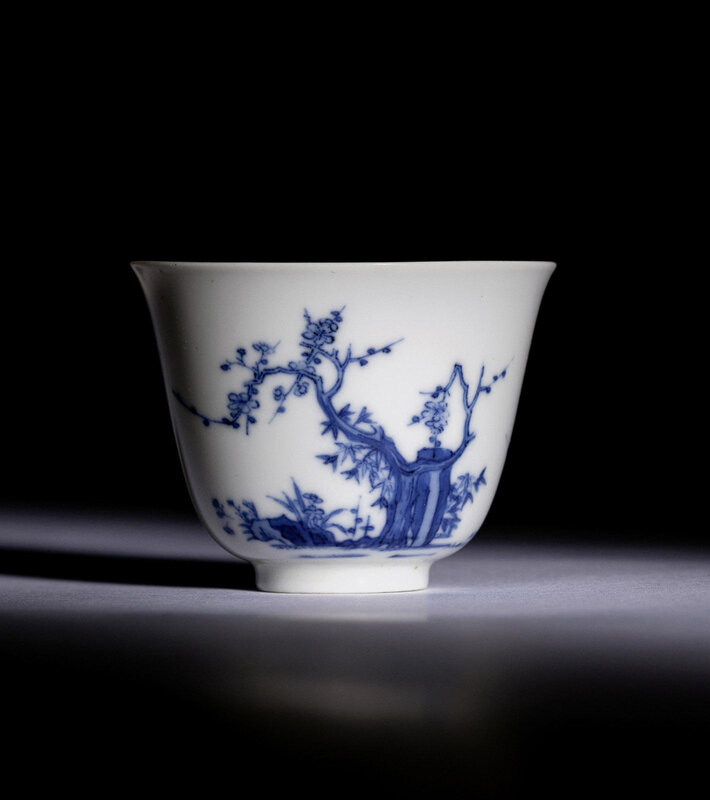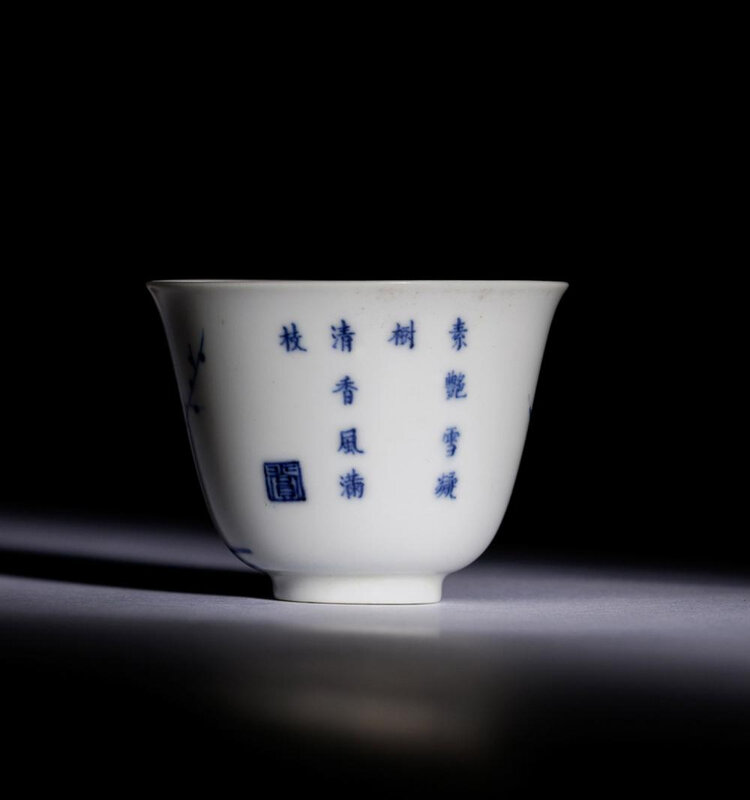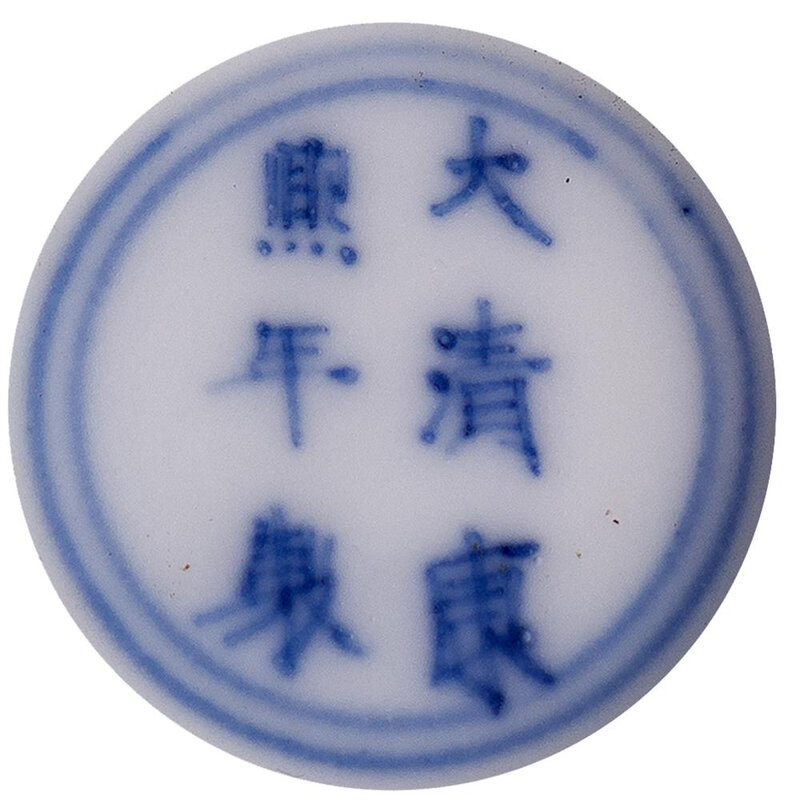 Lot 531. A fine imperial blue and white 'prunus' 'month' cup, Kangxi six-character mark and period (1662-1722); D. 9,5 cm. Estimate: € 20.000- € 30.000. Result: € 75.000. Courtesy Nagel.
Provenance: Old and important European private collection, according to records this wine cup was bought 1928 in China.
Note: This small, exceptionally thinly potted cup is from one of the imperial sets of wine cups depicting the Flowers of the Twelve Months. A complete set of twelve month cups in the collection of the Percival David Foundation is illustrated by R. Scott in Elegant Form and Harmonious Decoration - Four Dynasties of Jingdezhen Porcelain, Percival David Foundation, London/Singapore, 1992, p. 113, no. 122.
The current cup is representative of the 11th month of the Chinese lunar calendar, usually identified by the flowering prunus (meihua) tree growing from rocks amidst bamboo and narcissus.The inscription reads: Su yen xue ning shu, qing xiang feng man zhi ('The prunus blossom is pure like snow on the tree, its subtle fragrance moves like breeze through the branches.').
Cups from these 'Twelve Months' sets have always been greatly prized for their delicacy, the artistry of their decoration, and for the pleasing relationship between the designs and the poems chosen to complement them. If, in addition, they were received from the emperor as gifts in honor of services rendered to the throne, they would have been even more greatly treasured.