Bamboo brush pot with "teaching in the garden" carving (detail), Late Ming – Early Qing Dynasty (17th century). D.16.7 x H.18 cm. Courtesy Ever Arts Gallery
HONG KONG.- Asia's leading international fine art fair, will be held from Wednesday 5 October to Saturday 8 2022, with a Preview on Tuesday, 4 October 2022, at the Hong Kong Convention and Exhibition Centre.

The Hong Kong art scene has remained strong throughout the challenges of the pandemic. This October, Fine Art Asia 2022 will deliver another vibrant art fair featuring a wide range of collecting categories. On display will be art works spanning over 5,000 years of cultural history, from ancient Chinese bronzes through to contemporary art. Due to ongoing travel restrictions, the focus will once again be on Hong Kong's excellent art and antiques galleries, as well as its outstanding art institutions.
Chan Yik Hang (b. 1973), Family, 2021. Ink and colour on paper. H. 91 x W. 165 cm. Courtesy 7 Art, Hong Kong.
Fine Art Asia

Fine Art Asia was founded in 2006 by Hong Kong art experts and has earned a reputation in the international art world as the most distinguished annual fine art fair in the region. Over the years, the fair has increasingly attracted leading galleries from all over the world. Fine Art Asia provides an unrivalled annual showcase for art and antiques from both East and West during the peak art season in Hong Kong. Fine Art Asia 2022 will proudly present museum-quality Asian and Western antiques, jewellery, modern and contemporary art and design, ink art and photography.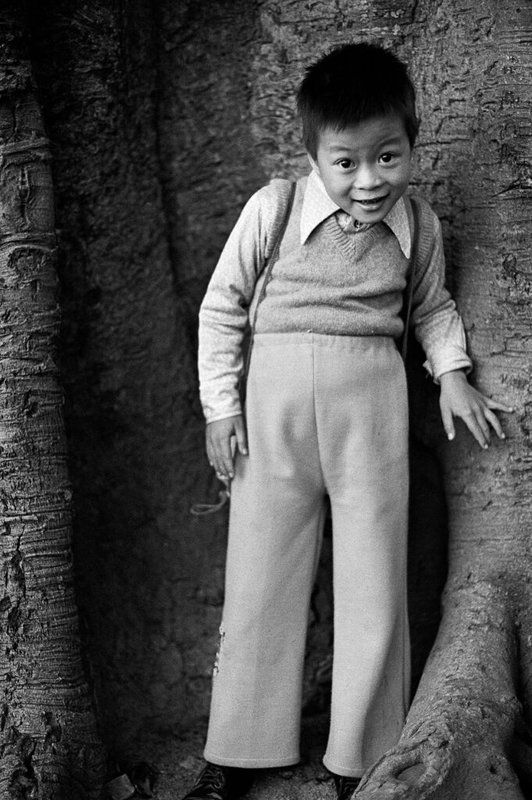 Roger Ballen (b. 1950), Little One, 1976. Silver gelatin print. Edition 2/10. H. 37 x W. 25 cm © Roger Ballen, Courtesy of Boogie Woogie Photography, Hong Kong
Academic Programme

Fine Art Asia 2022 is delighted to have a high-profile trio of Education Partners: The Ink Society, the Hong Kong Palace Museum and Hong Kong Art School. These renowned specialist institutions, as well as L'Ecole Asia Pacific: School of Jewelry Arts will once again host an Academic Programme of lectures and seminars by art experts from Hong Kong, strengthening academic discussion and interaction between scholars, galleries and collectors.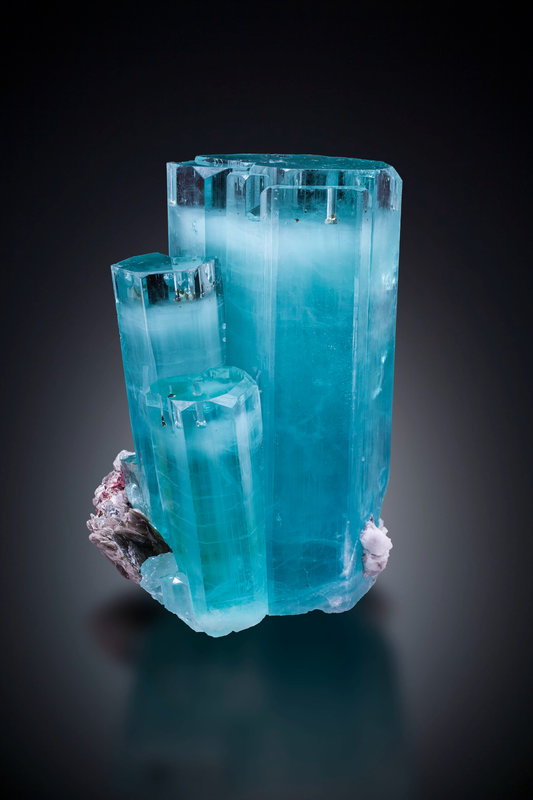 Aquamarine, Shigar Valley, Gilgit-Baltistan, Pakistan. H. 16cm. Courtesy Fine Minerals Gallery, Hong Kong.
Special Exhibitions

"A Tribute to Yu Peng"
The Ink Society will present a special exhibition "A Tribute to Yu Peng" at Fine Art Asia 2022. This exhibition is the sixth instalment of The Ink Society's continuing "Tribute" series, which celebrates the art and legacies of master ink painters. Yu Peng (1955-2014) was one of the few contemporary ink artists who led a traditional literati life that was re-interpreted for modern day society. As well as painting, he practised design, pottery and woodwork, and built a charming garden that became his haven in the midst of urban Taipei. Many friends and fellow artists spent hours chatting with each other while enjoying Yu Peng's warm hospitality.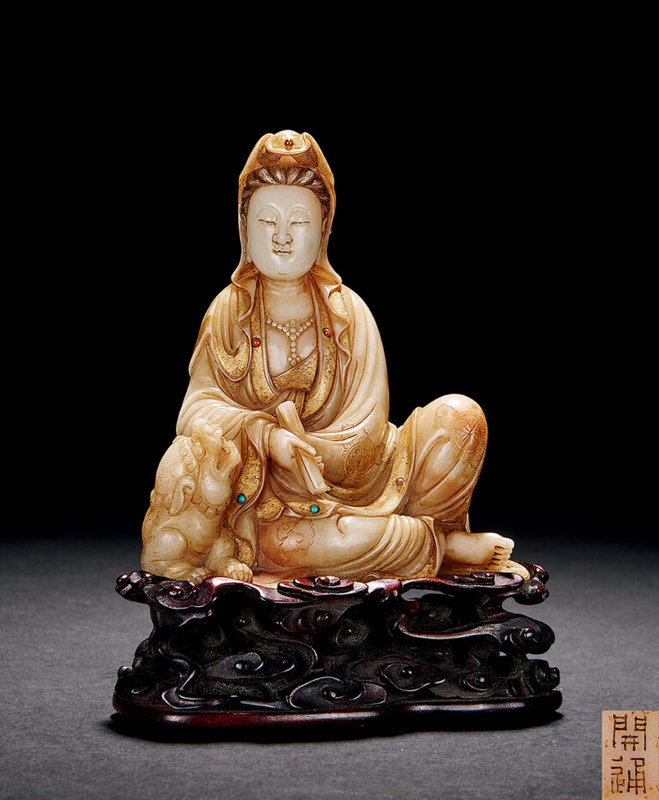 A finely carved soapstone figure of a seated Guanyin, 17th century. H. 12 cm. Courtesy Martin Fung Ltd, Hong Kong.
"The Art of Flowers"
Renowned antique galleries Ming Gallery, Hong Kong and Wui Po Kok Antique Co. Ltd., Hong Kong will collaborate with Hana Art, a well-known Japanese Sogetsu floral design school in Hong Kong, to organise a special exhibition "The Art of Flowers" at this year's fair. Ming Gallery will exhibit vases from the Ming Dynasty (1368 – 1644) and Qing Dynasty (1644-1911), while Wui Po Kok will present vases dating from the Neolithic period (10,000 – 4,500 BC) to the Song Dynasty (960-1279), enhanced by the floral decorations of today created by Hana Art. The exhibition aims to be a celebration of Chinese traditional culture through the combined beauty of floral art and antiques.

Andy Hei, Founder and Director of Fine Art Asia, said, "While there are still travel restrictions in Hong Kong due to the ongoing pandemic, the situation is steadily improving. This year's edition of Fine Art Asia once again focuses on Hong Kong's excellent local galleries and leading art institutions. In addition to our long-standing exhibitors, we also warmly welcome those who are new to the fair and add to its richness and variety. As always, Fine Art Asia will continue to act as a bastion of every branch of the art and antiques market in Hong Kong, and we look forward to welcoming back our loyal overseas exhibitors hopefully in the near future."
Li Jing (b. 1972), Arya – Avalokitesvara, 2016. Ink and colour on paper. H. 65 x W. 65 cm. Courtesy Giant Year Gallery, Hong Kong.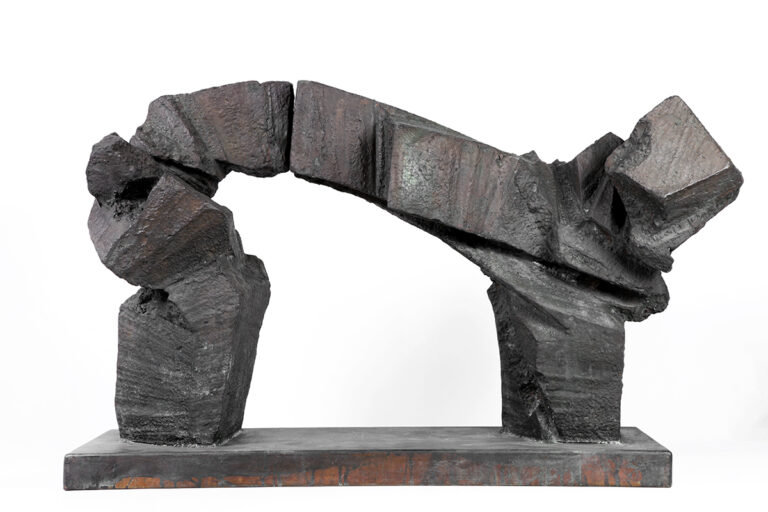 Ju Ming (b. 1938), Taichi Series, Undated. Bronze. L. 111.7 x W. 41.3 x H. 71.2 cm. Edition 5/20. Courtesy Hanart TZ Gallery, Hong Kong.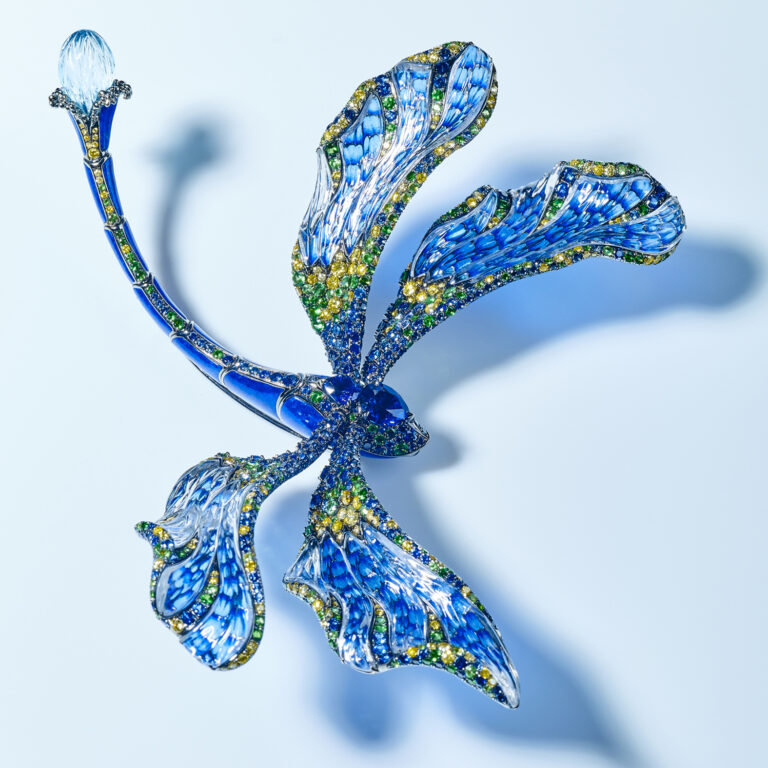 Ho Siu Chong (b.1977), Dragonfly – Fish brooch, 2020. Sapphires, tsavorites, yellow diamonds, diamonds,
crystal, blue topaz, lapis, enamel and 18K yellow gold.
H. 10 x W. 11 cm.

Courtesy

Chong Ho Art Jewelry, Hong Kong.
Wong Hau Kwei (b. 1946), The Setting Sun, 2022. Ink and colour on paper. H. 110 x W. 330 cm. Courtesy Ink Creativity Association, Hong Kong.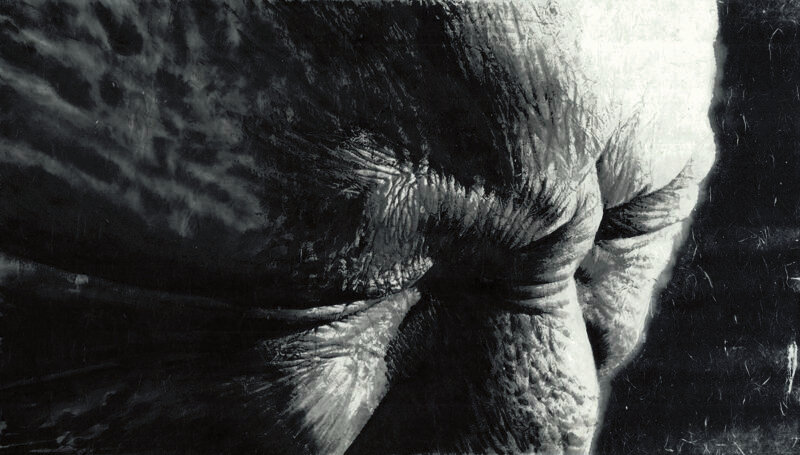 Lai Tung-Yiu Stan (b. 1973), The Realm of Beautiful World: Smoke, 2020. Ink on paper. H. 62 x W. 110 cm. Courtesy Loft One Gallery, Hong Kong.
A sacrificial blue glaze "Zong" vase, Qing Dynasty, Qianlong mark and period (1936-1795). H. 29 cm. Courtesy Ming Gallery, Hong Kong.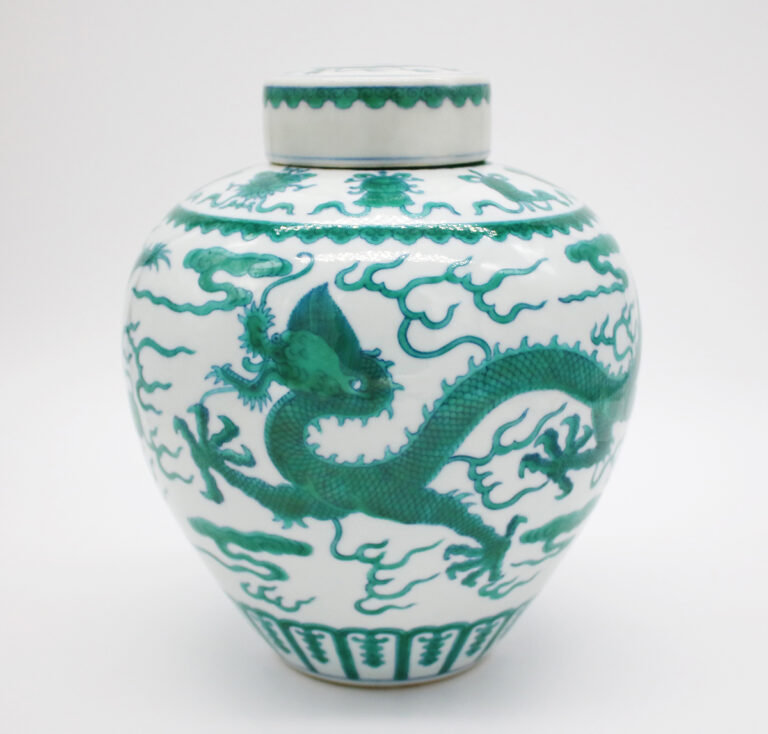 A green-glazed dragon jar, decorated in underglaze blue and green glaze with two dragons pursuing flaming pearls between a petal lappet border below and the bajixiang above. Daoguang seal mark in underglaze blue and of the period (1821-1850). H. 20.6 cm. Courtesy Orientique, Hong Kong.
Butterfly brooch by Cartier, Paris, c.1960. Onyx, diamonds. H. 4 x W. 6.8 cm. Courtesy Palais Royal Hong Kong Limited, Hong Kong.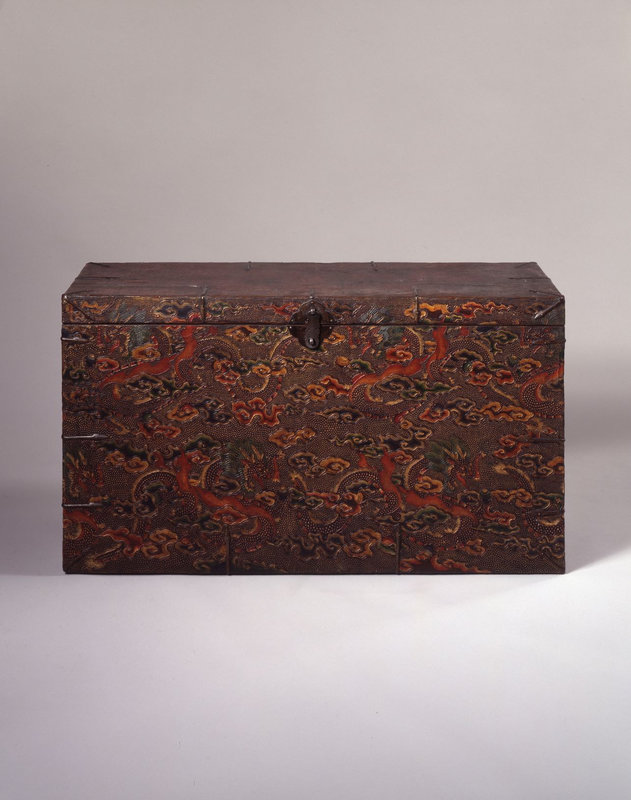 Storage chest, Tibet, 19th century. Painted wood with gesso, 63 x 104 x 41 cm. Courtesy Rossi & Rossi, Hong Kong/ London.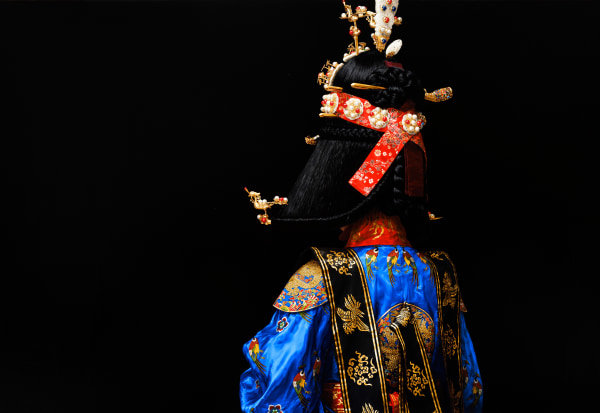 Jeong Myoung-Jo (b. 1970), The Paradox of Beauty, #21-03, 2021. Oil on canvas. H. 80.3 x W. 116.7 cm. Courtesy Soluna Fine Art, Hong Kong.
18K white gold, black opal and diamond ring. Australian black opals 20.2cts, paraiba tourmalines 19.2cts, sapphires 2.2cts and diamonds 3.1cts. Courtesy Karen Suen Fine Jewellery, Hong Kong.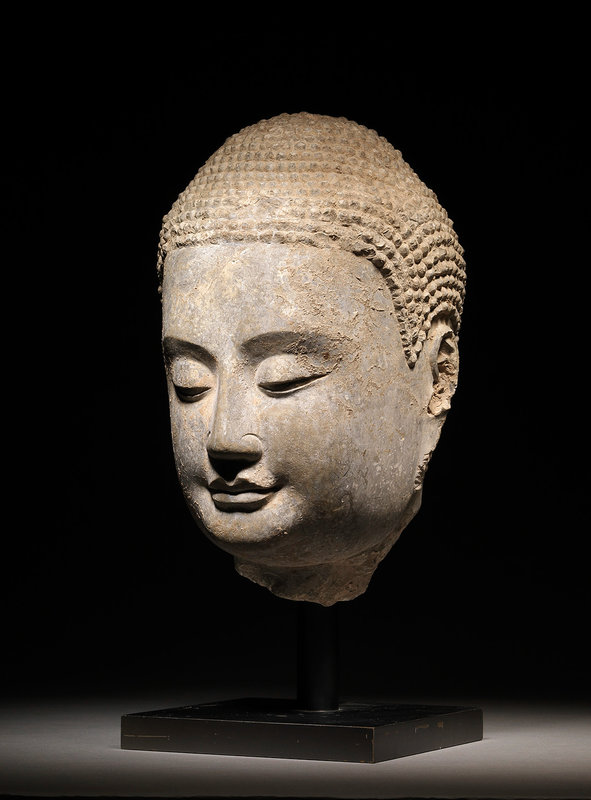 Stone statue of Buddha, Northern Qi Dynasty (550-577 AD). H. 30.5 cm. Courtesy Wui Po Kok Antique Co. Ltd., Hong Kong.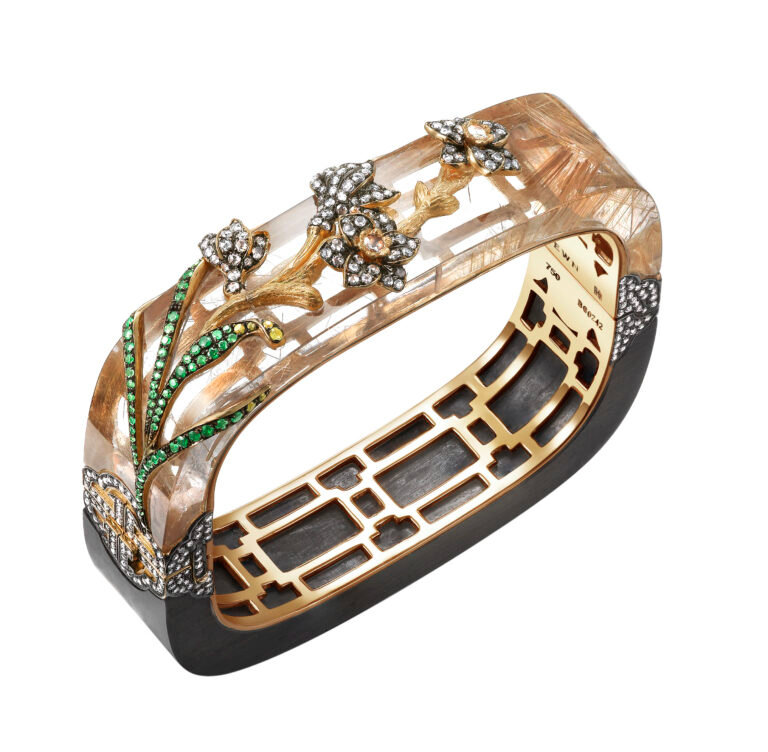 Dickson Yewn (b. 1970), "Narcissi" by literatus Zhao Mengjian (趙孟堅), 2016. Rose-cut diamonds, yellow sapphires, tsavorites, yellow agate, African blackwood. L. 57 x H. 43 x W. 19.13 mm. Courtesy YEWN, Hong Kong.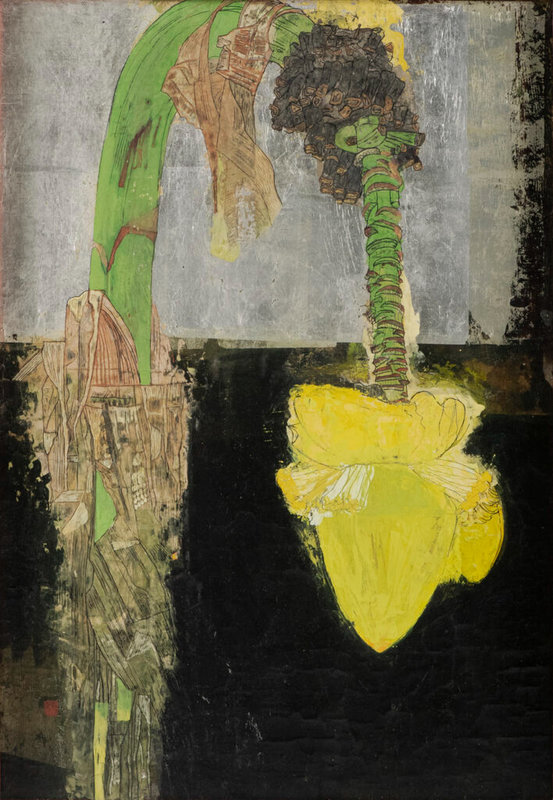 Kansuke Fujii (b. 1947), Banana, 2022. Ink, colour and silver leaf, copper leaf, tin leaf on paper. H. 60.3 x W. 42 cm. Courtesy Yumekoubou, Hong Kong/ Kyoto.