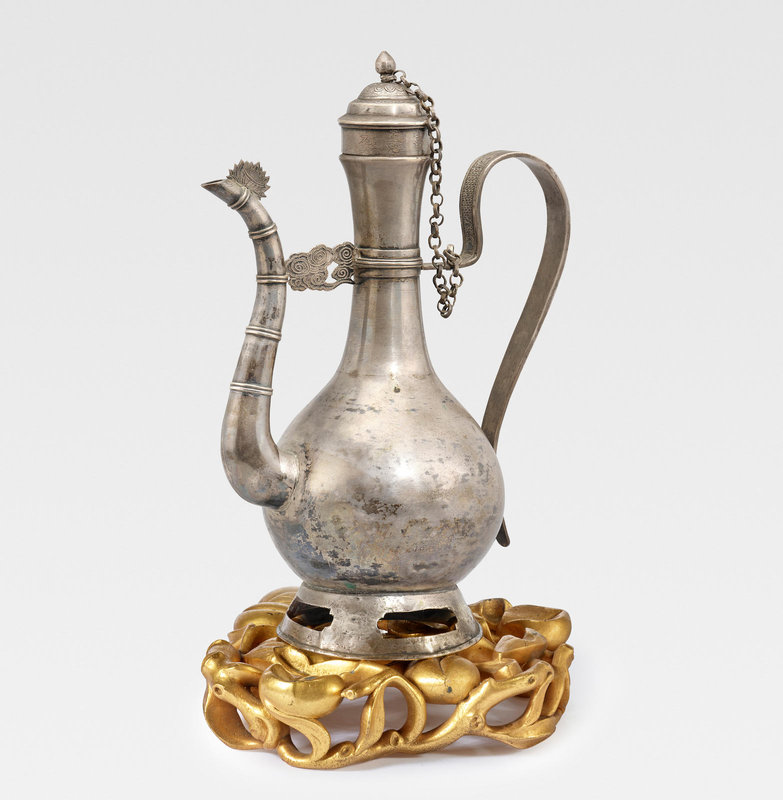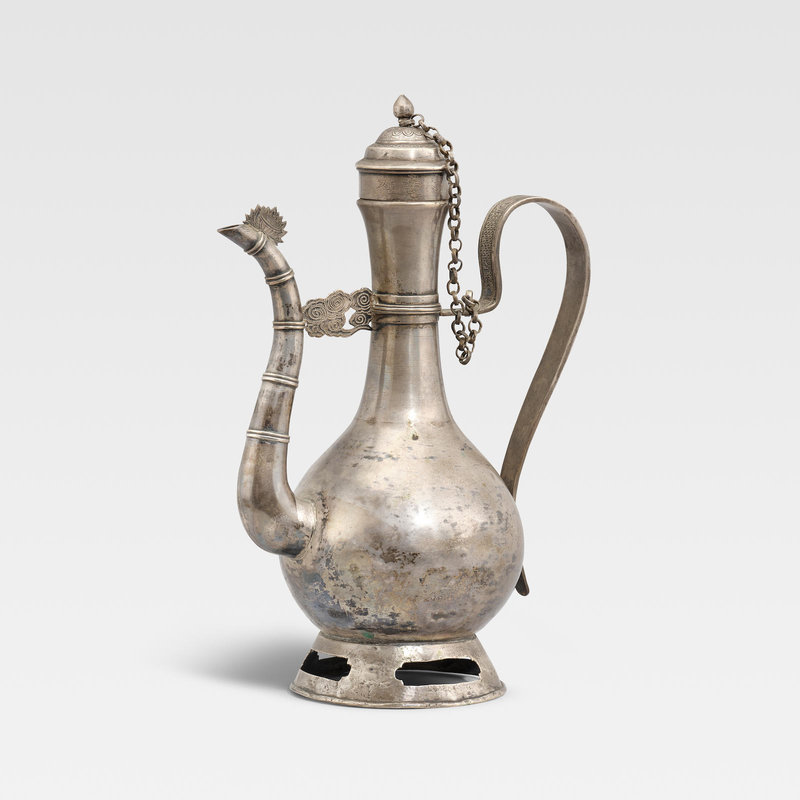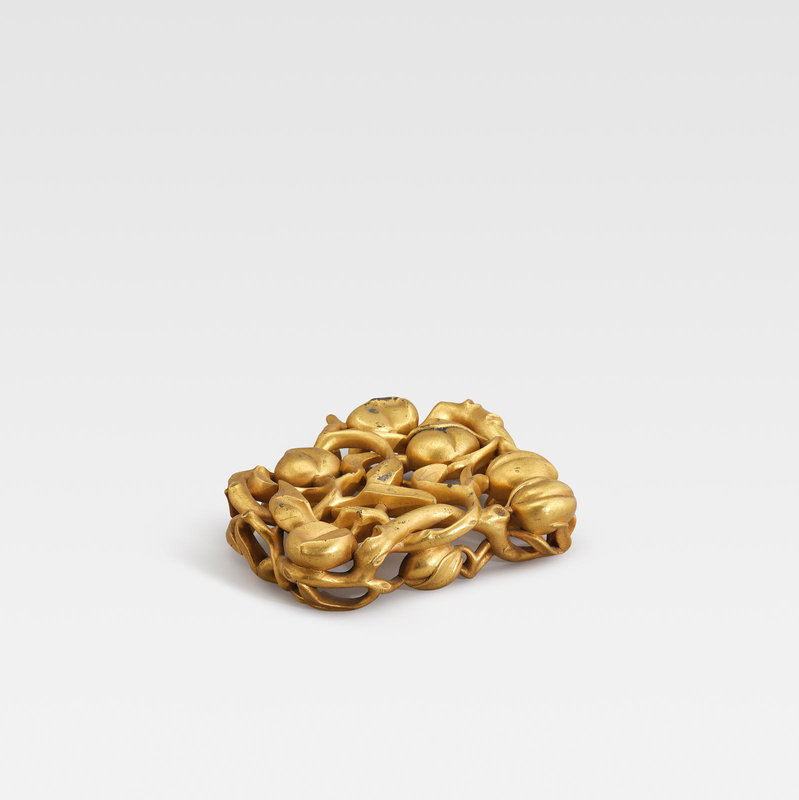 Lot 137. A silver wine ewer and cover, Ming Dynasty (1368-1644); 27cm (10 1/2in) high. (2). Sold for HKD 44,625 (Est: HKD 60,000 - HKD 80,000). © Bonhams 2001-2022
Of pear shape, the spout in the form of a bamboo culm and adorned with a lotus plate close to the mouth opening, connected to the slightly waisted neck with a scrolling cloud plate, the other side with a handle incised with floral-diaper ground, connected to a looping bracket handle applied with a lug to attach the domed cover, the cover incised with two bands of scrolling floral and geometric design below a finial, all raised on a spreading base pierced with openwork cartouches in the shape of crab-apple flower, inscribed below the mouth a Fushou she mark and dated Bingxu year, with a gilt 'peach'-shaped stand.
Note: Ming dynasty silver wine ewers are typically in the shape as the present lot, see a closely related ewer excavated in the mausoleum of Liang Zhuang Wang with a similar scrolling cloud plate, looping handle and cover, illustrated in Zhongguo jinyin boli falangqi quanji, jinyin pian [The Complete Collection of Chinese gold, silver, glass and enamelled wares: Gold and silver wares], Shijiazhuang, 2004, vol.3, p.107, pl.208.
Bonhams. GANBEI A TOAST TO CHINESE WINE CULTURE, 30 November 2022, Hong Kong, Admiralty