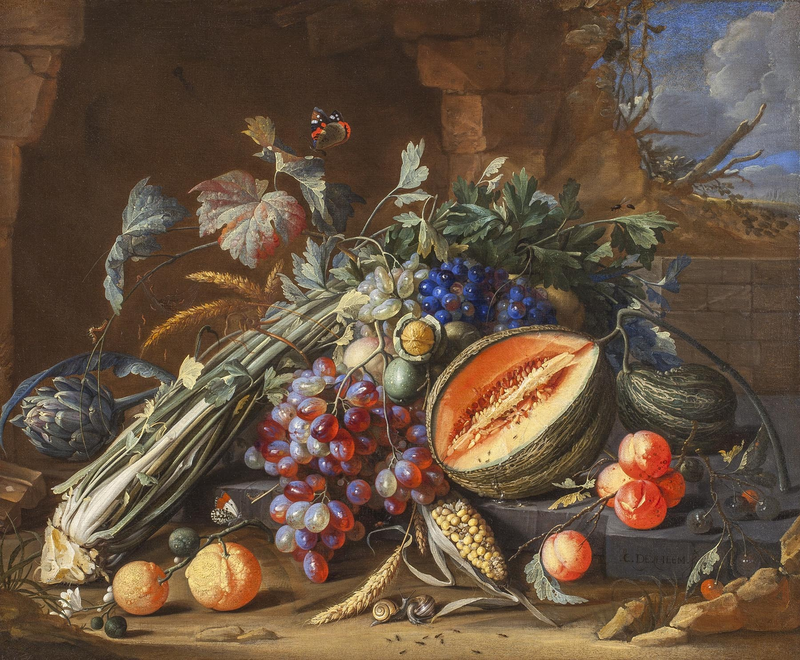 Cornelis de Heem, A Still Life of Fruit with a Melon, Grapes and Celery together with Oranges and Peaches, an Artichoke, Walnuts and Corn on a Ledge with Butterflies and Snails, a Stone Grotto and a Landscape beyond, Antwerp, c. 1657. Oil on canvas, 64.4 x 78 cm (25.4 x 30.7 in.). Signed 'C. DE. HEEM. f.'. Courtesy RAFAEL VALLS LIMITED at TEFAF Maastrich 2023
Provenance: Probably Mr J. Kneppelhout (1814–1885), Hemelsche Berg, Oosterbeek;
Probably by descent to the grandparents of the present owner in the 1920s;
By descent to the previous European noble owner.