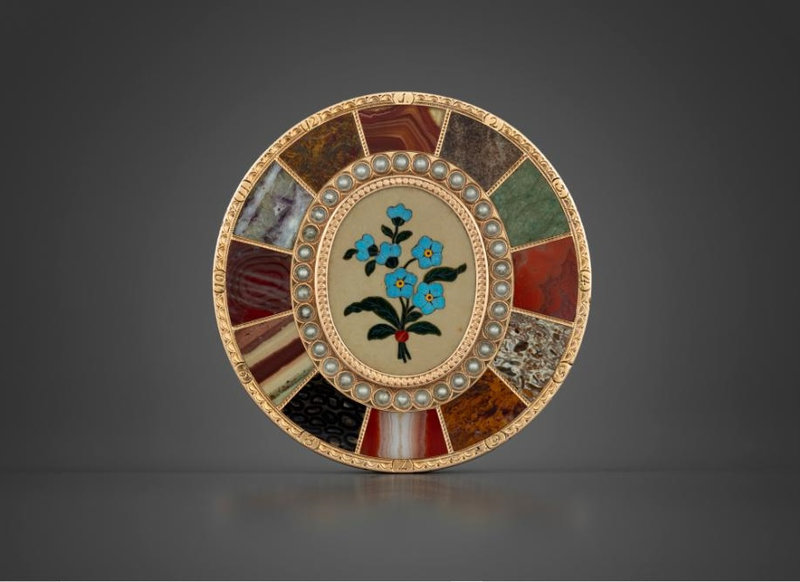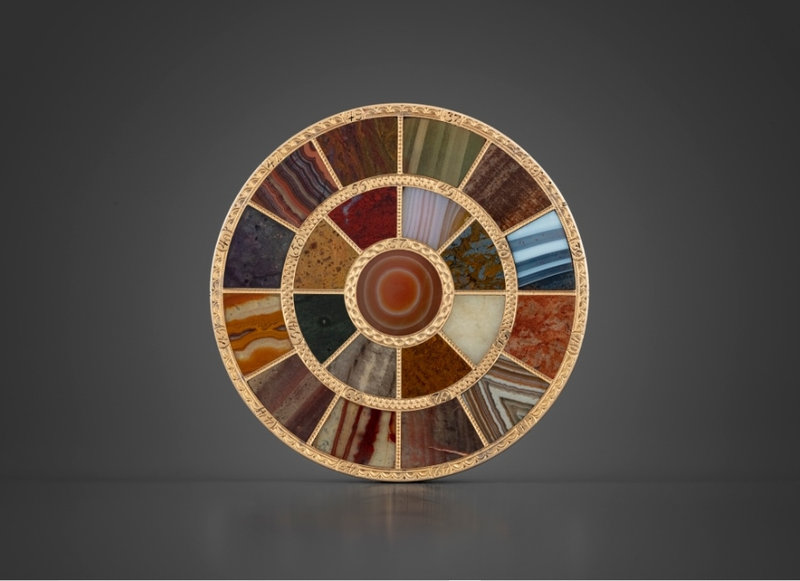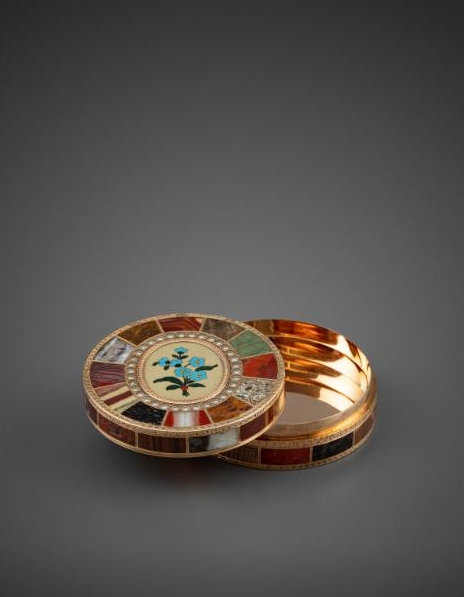 Johann Christian Neuber, A Gold Box set with 57 Numbered Gemstones, Dresden, c. 1785-1790. Gold, gemstones, andhardstones. 1.9 x 6 cm (0.7 x 2.4 in.). Courtesy GALERIE KUGEL at TEFAF Maastricht 2023.
Provenance: Christie's, New-York, 23 October 2008, lot 19.
Literature: 2012. Published in Gold, Jasper and Carnelian, Johann Christian Neuber at the Saxon Court, by Alexis Kugel, catalogue 177
NDB: Cf. A similar one in Victoria & Albert Museum, London.