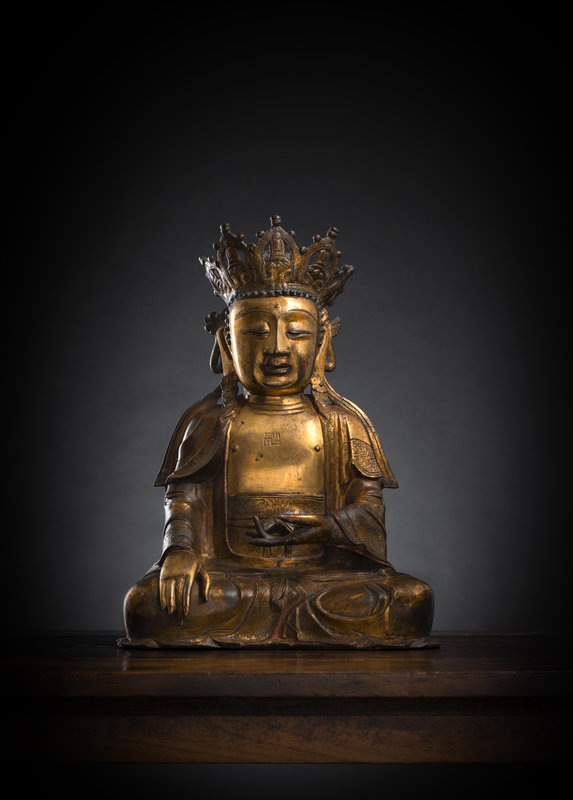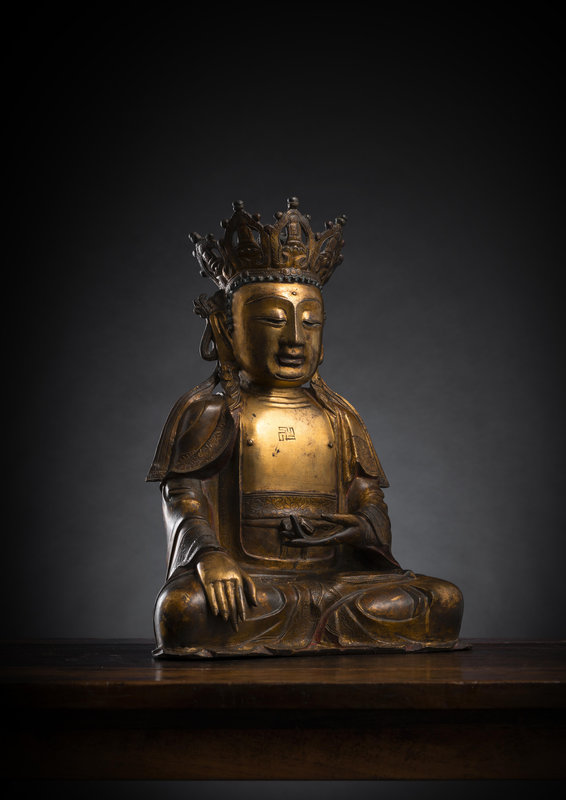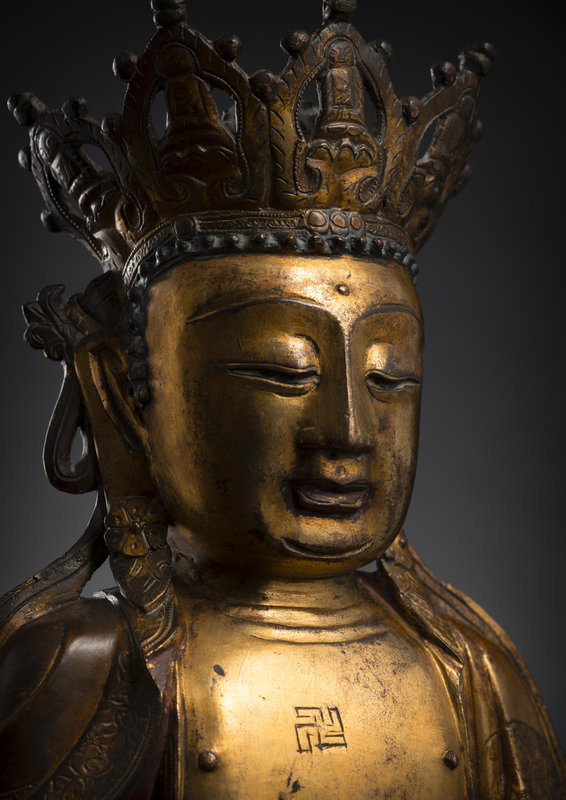 Lot 172. A gilt-bronze figure of the Buddha Paree, late Ming dynasty. H. 38,8 cm. Sold: €20 000 (Est: €20 000 - €30 000). Courtesy Nagel.
Seated in vajrasana on a shaped plinth with his right hand lowered in bhumisparshamudra while the left is resting on his lap, wearing monastic robe including an underskirt fastened around the waist with a ribbon knotted to the front and a wide-sleeved mantle covering both shoulders, the borders cast with scrolling tendrils, bejewelled, his chest incised with the swastika-emblem, his face displaying a serene expression with downcast painted eyes below arched eyebrows running into the nose-bridge, raised urna, elongated earlobes with ear ornaments, his blue-coloured hairdo continuing into the ushnisha topped with a lotus bud secured with an elaborate tiara cast with five Buddha's seated each on a lotus and the ends of the tiara decorated with floating ribbons.
Provenance: From an old private collection in southern Germany, acquired before 2000.
Nagel Auction. Fine Asian Art - Day I, Stuttgart, 12 june 2023