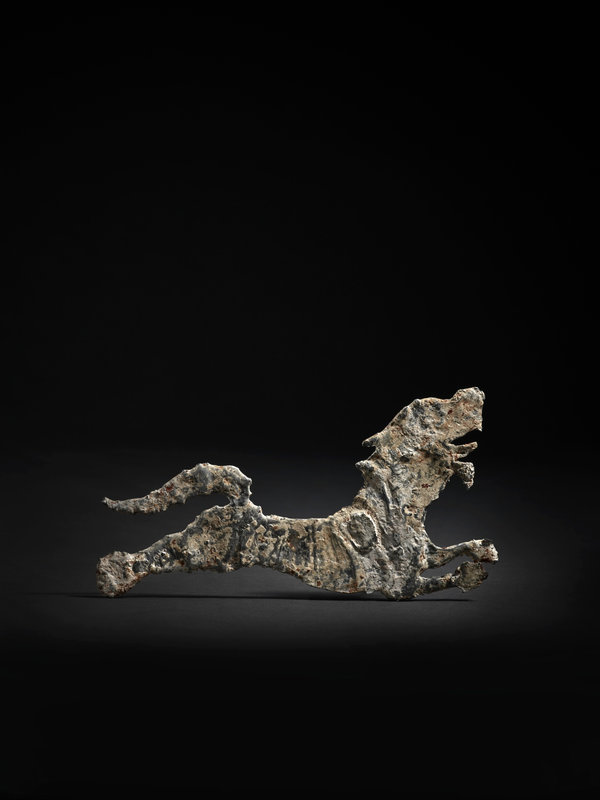 Lot 216. Property from an American private collection. An exceedingly rare lead 'mythical beast' ornament plaque, Tang dynasty (618-907). Length 15.7 cm, plexiglass stand (2). Lot Sold 9,525 USD (Estimate 5,000 - 7,000 USD). © Sotheby's 2023
Provenance: Collection of A.W. Brankston.
Ralph M. Chait Galleries, New York, 21st December 1979.
Note: See a closely related Tang dynasty lead plaque of a mythical beast (fig. 1) from the collection of Alan L. Wolfe, gifted to the Metropolitan Museum of Art, New York in 1966, published on the Museum's website (accession no. 66.187.2), where the museum speculates that this plaque was once attached to a flat surface, possibly a piece of furniture. See also a related lead plaque depicting an equestrian, from the collection of Alice and Nasli Heeramaneck, sold in these rooms, 20th November 1982, lot 368.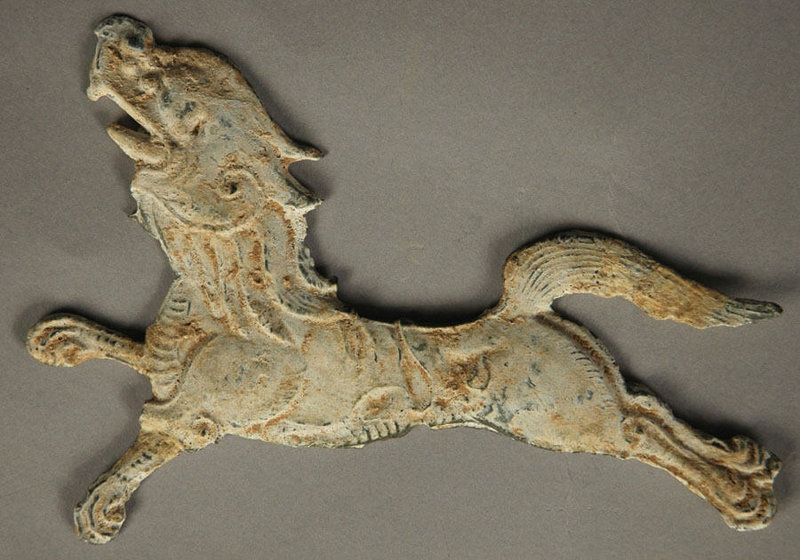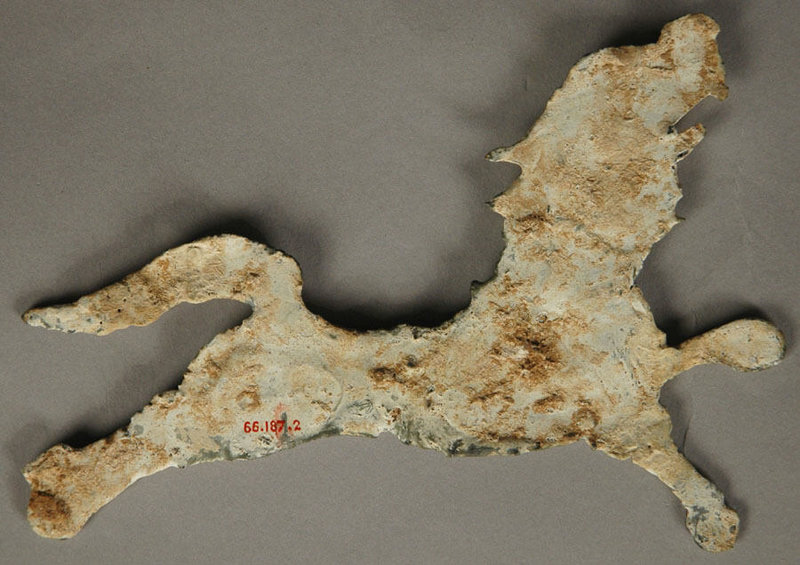 fig. 1. Plaque in the shape of a mythical animal, Tang dynasty (618–907). Lead, pigment. H. 10.2 cm; W. 13.7 cm. © The Metropolitan Museum of Art, New York, Gift of Alan L. Wolfe, 1966
This remarkable plaque was likely first collected by A.W. Brankston's son, Archibald Dooley Brankston (1911-1941), who was an accomplished sinologist. Born in Shanghai, Brankston spent his early career working in China and was fluent in Chinese. He later succeeded the preeminent scholar R.L. Hobson as Assistant Keeper in the Department of Oriental Antiquities at the British Museum in London. He assisted in the preparation of the sensational London exhibition International Exhibition of Chinese Art at the Royal Academy of Arts in 1935-1936. During his tenure, Brankston generously gifted a group of Chinese artworks from his collection to the British Museum. A.D. Brankston passed away at a very young age due to illness, and further works from his collection were donated by A.W. Brankston to the British Museum in memory of his son.
Sotheby's. Vestiges of Ancient China, New York, 19 September 2023