James Tissot (1836-1902), In the Louvre (L'Esthetique)1883-1885. Oil on canvas, 58 x 39 3/8 in. Collection Museo de Arte de Ponce. Fundación Luis A. Ferré, Inc. Ponce, Puerto Rico. Photo: John Betancourt.
GREENWICH, CT.- The Bruce Museum in Greenwich, Connecticut, presents Masterpieces of European Painting from Museo de Arte de Ponce, opening on Saturday, June 13, 2009, and on view through Sunday, September 6, 2009. This exhibition, which is the Bruce Museum's major summer show, features selected works from the Museo de Arte de Ponce (MAP), located in Ponce, Puerto Rico. Masterpieces of European Painting from Museo de Arte de Ponce.

The Museo de Arte de Ponce is widely recognized as a premier institution of Italian Baroque, French Academic, and British 19th-century art. It began less than fifty years ago as a collection of fine but unfashionable European art acquired by philanthropist Luis A. Ferré "for all Puerto Ricans" to enjoy.

Today, thanks to Mr. Ferré's trendsetting collecting patterns, the Museo de Arte de Ponce is acknowledged as one of the finest holdings of Old and Modern Masters in the Americas, counting over 3,000 works of art from every major school of European painting and sculpture. Inspired by a trip to Europe in 1950, Mr. Ferré, who was to become the future governor of Puerto Rico, began amassing an encyclopedic collection of Western art on the basis of aesthetic excellence.

Masterpieces of European Painting from Museo de Arte de Ponce, a tribute to his commitment to beauty from all ages, brings over fifty paintings from this great but unsung collection to the Americas and Europe, where audiences can enjoy the museum's most important European paintings - many never exhibited outside of Puerto Rico - spanning the 14th through the early 20th centuries. This exhibition is the result of the temporary closing of the museum in Ponce, which is undergoing a major renovation and expansion of its site.

Masterpieces of European Painting from Museo de Arte de Ponce brings together over fifty iconic works from the collection's Italian, British, French, Dutch, Flemish, Spanish, German, and Austrian schools of painting. Among the artists represented are Luca di Tommè (1330-1389), Lucas Cranach the Elder (1472-1553), Peter Paul Rubens (1577-1640), Francisco de Zurbarán (1598-1664), Anthony van Dyck (1599-1641), Philippe de Champaigne (1602-1674), David Teniers the Younger (1610-1690), Bartolomé Esteban Murillo (1618-1682), Charles Le Brun (1619-1690), Francisco de Goya (1746-1828), and Jean-Léon Gérôme (1824-1904). Finding inspiration in classical mythology, ancient Greek and Roman history, the Bible, the poetry of Tennyson, and fleeting moments from everyday life, these masters worked on every scale and through various modes of expression to convey major trends in European art from the Renaissance to the present. From portable devotional panels to monumental grandes machines, Ponce's masterpieces transcend time with their beauty in a comprehensive exhibition long overdue in the Americas and Europe.

Museum founder Luis A. Ferré was a true 20th-century Renaissance man. He studied engineering at the Massachusetts Institute of Technology and music at the New England Conservatory of Music. After graduation he returned to his native Puerto Rico to become an industrialist, gifted pianist, philanthropist, and governor. Always inspired by the American way of democracy, he experienced in Cambridge, Mr. Ferré applied democratic principles to his many endeavors back home, including Museo de Arte de Ponce, which he founded and gifted to the people of his beloved island in 1959.

Blessed with a keen eye for remarkable beauty, Mr. Ferré initially relied on his strong instincts in the acquisition of important but often overlooked examples of European painting and sculpture. But as the breadth of the museum's collection evolved, he wisely looked to the world's top art historians as additional resources for Ponce's burgeoning fine art museum. Julius Held, professor of art history at Barnard College and Columbia University and a leading connoisseur of Northern Baroque painting, advised him on his earliest acquisitions for the museum. Armed with Dr. Held's expertise, MAP acquired exceptional works from every major school of European art, including, of course, Dutch and Flemish Old Masters. The two remained lifelong collaborators and friends.

In 1962, René Taylor, professor of art history at the University of Granada and visiting professor at Columbia University and Yale University, joined the museum as its first director, thereby strengthening MAP's fine collection of Spanish painting. That same year the Samuel Kress Foundation donated several important Renaissance and Baroque paintings to the collection, two of which are featured in the present exhibition.

By 1965, Luis A. Ferré's once modest museum outgrew its original colonial house in central Ponce, inspiring Edward Durell Stone, distinguished pupil of Frank Lloyd Wright and architect of the Museum of Modern Art in New York, to design a permanent home for the collection. In 1967, the newly constructed Museo de Arte de Ponce received the American Institute of Architecture's Medal of Honor.
Pompeo Batoni (1708-1787), Antiochus and Stratonice, 1746 Oil on canvas, 74 3/8 x 91 3/8 in. Collection Museo de Arte de Ponce. Fundación Luis A. Ferré, Inc. Ponce, Puerto Rico. Photo: John Betancourt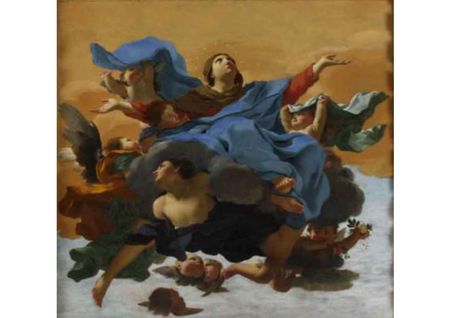 Charles Mellin (1600-1649), Assumption of the Virgin, ca. 1630. Oil on canvas, 39 3/16 x 41 1/4 in. Collection Museo de Arte de Ponce. Fundación Luis A. Ferré, Inc., Ponce, Puerto Rico. Photo John Betancourt
David Teniers II ( 1610-1690), The Temptation of Saint Anthony, ca.1665 Oil on canvas, 43 7/8 x 58 5/8 in Collection Museo de Arte de Ponce. Fundación Luis A. Ferré, Inc. Ponce, Puerto Rico Photo John Betancourt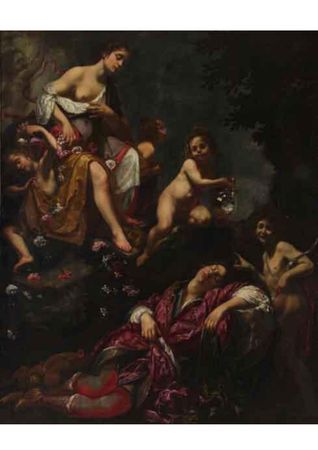 Francesco Furini (1603-1646), Cephalus and Aurora, 1625 Oil on canvas, 92 3/8 x 75 1/2 in. Collection Museo de Arte de Ponce. Fundación Luis A. Ferré, Inc. Ponce, Puerto Rico Photo John Betancourt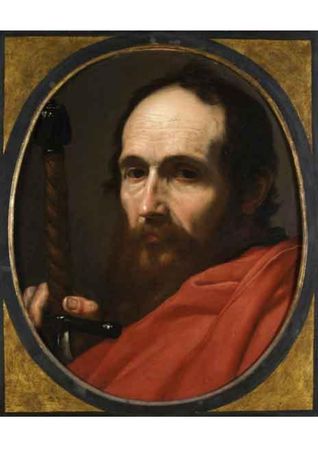 Jusepe de Ribera (1591-1652), St. Paul, ca. 1630. Oil on wood pane, 19 1/2 x 15 3/16 in. Collection Museo de Arte de Ponce. Fundación Luis A. Ferré, Inc. Ponce, Puerto Rico. Photo John Betancourt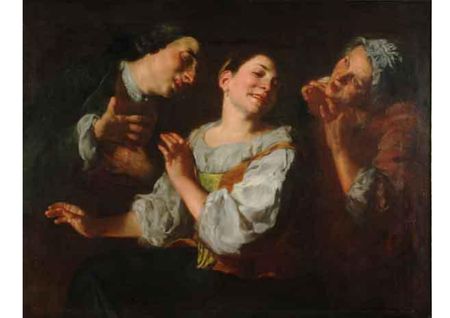 Gaspare Traversi (1722-ca. 1770), The Seduction, ca. 1752. Oil on canvas, 35 1/2 x 43 in. Collection Museo de Arte de Ponce. Fundación Luis A. Ferré, Inc. Ponce, Puerto Rico Photo John Betancourt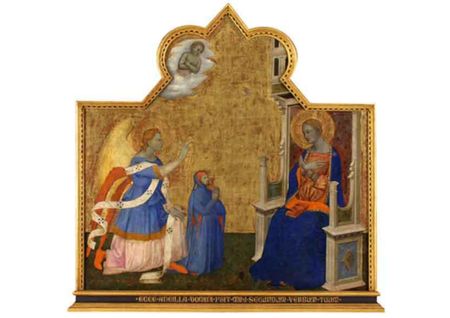 Jacopo di Cione (1320/30-ca. 1398), Annunciation with Donor, ca. 1375-1380 Tempera on wood panel, 51 3/4 x 52 in. Collection Museo de Arte de Ponce. Fundación Luis A. Ferré, Inc. Ponce, Puerto Rico, Gift of Samuel H. Kress Foundation, New York. Photo John Betancourt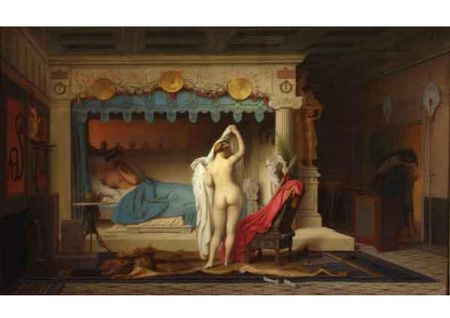 Jean-Léon Gérome (1824-1904), Queen Rodope Observed by Gyges,1859. Oil on canvas 26 3/8 x 39 3/8 in. Collection Museo de Arte de Ponce. Fundación Luis A. Ferré, Inc. Ponce, Puerto Rico Photo John Betancourt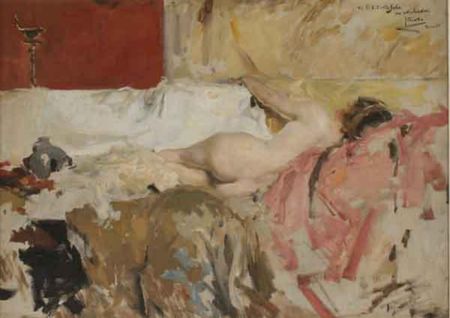 Joaquin Sorolla y Bastida (1863-1923), Female Nude,1886. Oil on canvas, 25 1/8 x 32 5/8 in. Collection Museo de Arte de Ponce. Fundación Luis A. Ferré, Inc. Ponce, Puerto Rico. Photo John Betancourt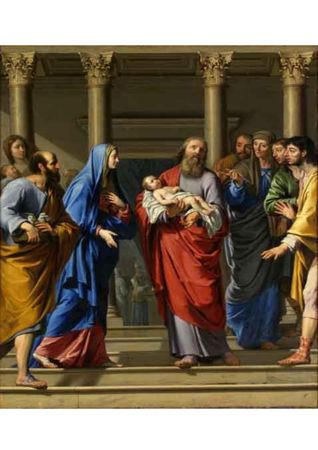 Philippe de Champaigne (1602-1674), Presentation of Christ in the Temple, ca. 1648. Oil on canvas 43 x 33 3/4 in. Collection Museo de Arte de Ponce. Fundación Luis A. Ferré, Inc. Ponce, Puerto Rico. Photo John Betancourt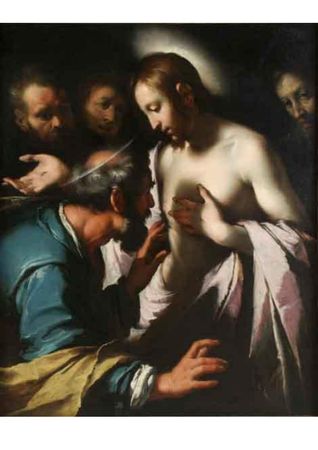 Bernardo Strozzi (1581-1644), Doubting Thomas,ca. 1620. Oil on canvas, 44 1/8 x 35 1/4 in. Collection Museo de Arte de Ponce. Fundación Luis A. Ferré, Inc. Ponce, Puerto Rico. Photo John Betancourt