Paulus Lesire, Portret van Willem Craeyvanger, 1651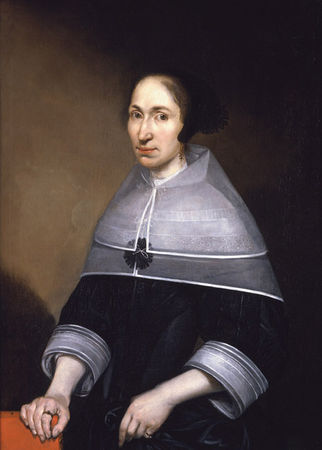 Paulus Lesire, Portret van Willem Craeyvanger, 1651
THE HAGUE.- The Mauritshuis is displaying ten exceptional portraits of Arnhem's Craeyvanger family until 16 January 2011. The paintings are the only known series of portraits of the members of a single family - father, mother and eight children - to have survived from the seventeenth century. The series' existence was relatively unknown until the paintings came up for auction in 2009. A private collection has lent the works to the Mauritshuis, where the unique ensemble are on display to the public for the first time in the Netherlands.

Craeyvanger Family
Willem Craeyvanger and Christine van der Wart were married on 20 November 1639. He was 22 years of age, and she was likely to have been somewhat younger. As well as being a cloth merchant, Willem was also the Rentmeester, or land agent, for the city of Arnhem and Governor of the city's guild of merchants, the Guild of St. Nicholas. The couple prospered and had a big family: six boys and two girls survived infancy. Even by seventeenth-century standards, this was a large number of children. In 1666, fate intervened. The couple went bankrupt in March of that year and their possessions were seized, with the exception of the portraits, presumably because these were of little interest to the creditors. The Craeyvanger family portraits were handed down from generation to generation for several centuries. As a result, very few people – and even fewer art historians – knew of their existence. In 2009, a private collection acquired the entire series after they were put up for auction, ensuring that after 350 years the family would remain together.

Unique Series
In the seventeenth century, it was not uncommon for the portraits of an entire family to be painted. Usually this took the form of a group portrait. The Craeyvangers, however, decided to commission ten individual portraits, a highly unusual thing to do at that time. Even more remarkable is the fact that the result is the only surviving series of seventeenth-century portraits to depict the members of a single family.

The portraits were painted at different times. During a visit to The Hague in 1651, Willem Craeyvanger had his portrait painted by the local painter Paulus Lesire (1612-c.1654), who originally came from Dordrecht. Christine's portrait followed in 1655. Lesire had died in 1654, so the commission fell to the young Caspar Netscher (c.1635/36-1684). Together with his master, Gerard ter Borch (1617-1681), Netscher painted all eight of the couple's children in 1658. Ter Borch painted the four older children, Netscher the younger four. And just as their parents had been, the children were painted in pairs, neatly organised by their ages and the attribute they were holding.

The Craeyvanger family portraits are displayed together in one room of the museum, together with several other portraits by Gerard ter Borch from the Mauritshuis' own collection.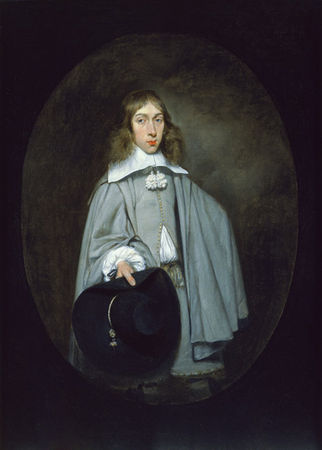 Gerard ter Borch, Portret van Jan Craeyvanger, c.1658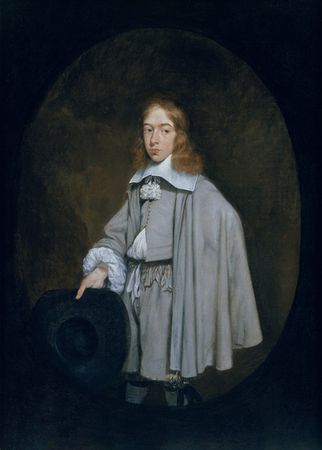 Gerard ter Borch, Portret van Willem Craeyvanger, c.1658
Gerard ter Borch, Portret van Reijnder Craeyvanger, c.1658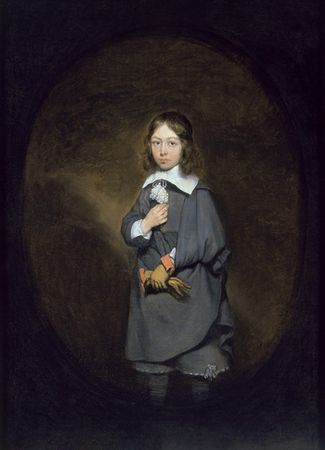 Gerard ter Borch, Portret van Engel Craeyvanger, c.1658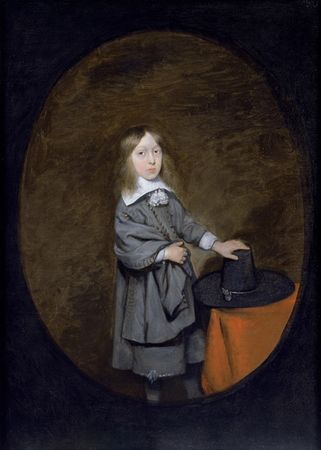 Caspar Netscher, Portret van Peter Craeyvanger, c.1658
Caspar Netscher, Portret van Gerrit Craeyvanger, c.1658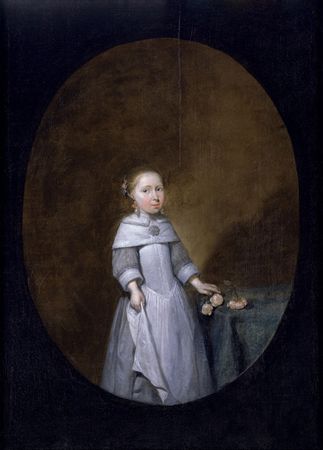 Caspar Netscher, Portret van Lijsbeth Craeyvanger, c.1658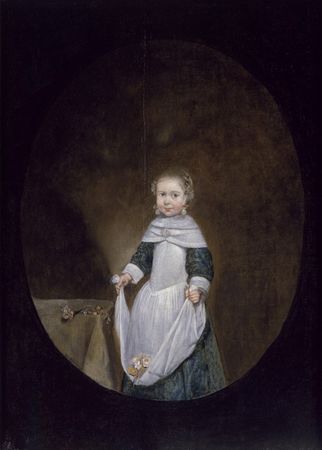 Caspar Netscher, Portret van Naleke Craeyvanger, c.1658