Louise Bourgeois, Les Fleurs, 2009. Gouache and silkscreen on paper, 11 x 8 1/2 inches. Edition XLVII/L Edition of 50 unique variants. Courtesy of the artist. Estimated retail value: $15,000
NEW YORK, NY.- The Wooster Group will present its first benefit art auction on the occasion of its 35th Anniversary. Dubbed "The Wooster (Support) Group", the event will feature live and silent auctions of contemporary art. The benefit will be chaired by Frances McDormand, supported by the Rolex Institute, and hosted by the Sean Kelly Gallery at 528 West 29th Street in New York on Monday, March 15, 2010 at 6:30pm.

Works by Marina Abramović, Vito Acconci, Carl Andre, John Baldessari, Matthew Barney, Louise Bourgeois, Ernesto Caivano, James Casebere, Chrome Hearts, Francesco Clemente, Chuck Close, Jessica Craig-Martin, Marcel Dzama, Diller Scofidio + Renfro, Louis Faurer, Fischerspooner, Robert Gober, Nan Goldin, Antony Gormley, Rose Hartman, Steven Holl, Rebecca Horn, Jacqueline Humphries, Callum Innes, Jasper Johns, Rashid Johnson, Joan Jonas, Jane Kaplowitz, Anish Kapoor, Alex Katz, Mel Kendrick, Terence Koh, Jeff Koons, Jeremy Kost, Tom Kundig, Brigitte Lacombe, Leigh Ledare, Daniel Libeskind, Kalup Linzy, Roy Lichtenstein, Kalup Linzy, Robert Longo, Nate Lowman, Robert Mapplethorpe, Christian Marclay, Mary Ellen Mark, Anthony McCall, McCallum & Tarry, Kim McCarty, Adam McEwen, Stephen Mueller, Shirin Neshat, Yoko Ono, Jack Pierson, Ben Polsky, Ugo Rondinone, Alexander Ross, David Salle, Fred Sandback, Katia Santibanez, Peter Saul, Jason Schmidt, Katrin Sigurdardottir, Xaviera Simmons, Joshua Smith, Kiki Smith, Ken Solomon, Reena Spaulings, Billy Sullivan, Al Taylor, Josh Tonsfeldt, Pamela Vander Zwan, John Waters, Carrie Mae Weems, William Wegman, Lawrence Weiner, Robert Wilson, The Wooster Group, Rob Wynne, and Jeff Zimmerman will all be featured.

The event will include a live auction conducted by Christie's with support from guest auctioneer Casey Spooner, as well as a silent auction, and will be DJed by the duo Andrew Andrew. Funds raised will support The Wooster Group and its creation of new work. Among the highlights of the auction are Marina Abramovic's Portrait With Firewood, 2009, the catalogue cover image for the artist's solo exhibition currently at MoMA; a unique gouache and silkscreen by Louise Bourgeois; an original drawing of Wooster Group Director Elizabeth LeCompte by Alex Katz; and a 1970 print by Roy Lichtenstein. The auction also includes several experiential items including a tour of the 2010 Whitney Biennial with the curators, and a tour of the former home and studio of Donald Judd. Details and images of the works can be found online here: www.thewoostergroup.org/twg/artauction.

Chaired by Frances McDormand, the event is expected to be attended by prominent performing and visual arts patrons, collectors, artists and performers, and other supporters of The Wooster Group. The host committee includes Sean and Mary Kelly, Joel Coen, Elizabeth Diller and Ricardo Scofidio, Chrissie Iles, Kim and Michael McCarty, Cindy Sherman, Michael Ward Stout, and Kate Valk and the benefit committee includes Edward Albee, Laurie Anderson and Lou Reed, Paul Auster and Siri Hustvedt, Mikhail Baryshnikov, J.K. Brown and Eric Diefenbach, Steve Buscemi and Jo Andres, Judi Caron, Eileen and Michael Cohen, Julia and John Coleman, Paula Cooper and Jack Macrae, Diego Cortez, Clarissa Dalrymple, Richard Flood, Peter Freeman, Vincent and Shelly Fremont, Barbara Gladstone, Rebecca Irvin, Bree Jeppson, Jennifer Jason Leigh and Noah Baumbach, Dorothy Lichtenstein, Diane and Adam E. Max, John McEnroe and Patty Smyth, Zesty Meyers, Mark Morris, Louise Neri, David Nolan, Ann Philbin, Simon Preston, Lynne Sable, Tanya Selvaratnam Scheib, Richard and Laurie Stark, John Turturro and Katherine Borowitz, Joel Wachs, and Bryce Wolkowitz. Media sponsorship by Culture Pundits, advertising support by Artforum, with shipping provided by Transcon International.

Tickets start at $150 per person. Guests who pay $500 for two tickets will receive a pair of tickets to The Wooster Group's North Atlantic, at the newly opened Jerome Robbins Theater of the Baryshnikov Arts Center, running March 10 to April 25, 2010. For tickets to "The Wooster (Support) Group", please contact Elizabeth Lind at +1 (212) 868-8450 x209, via email at artauction@thewoostergroup.org or go to www.thewoostergroup.org/artauction.

The Wooster Group is an ensemble of artists who make performance and media works. Founded in 1975, the Group was part of the radical post-modern experiments of the time, situated among the worlds of dance, visual, media, and theatrical arts. In its pioneering productions, texts (new, classic, and improvised) and technology are interwoven to tell stories in new ways. Under the direction of Elizabeth LeCompte and in collaboration with an ensemble of performers and technical artists, the Group has made more than 30 works, including Rumstick Road (1977), L.S.D. (...Just the High Points...) (1984), Brace Up! (1991), House/Lights (1999), To You, the Birdie! (Phèdre) (2002), Hamlet (2007), and La Didone (2008). The Group has toured in the U.S. and to Europe, Russia, Canada, South America, the Middle East, Asia and Australia. The Performing Garage at 33 Wooster Street in New York City is the company's permanent home. It owns and operates the Garage as a shareholder in the Grand Street Artists Co-op, established as part of the Fluxus art movement in the 1960s.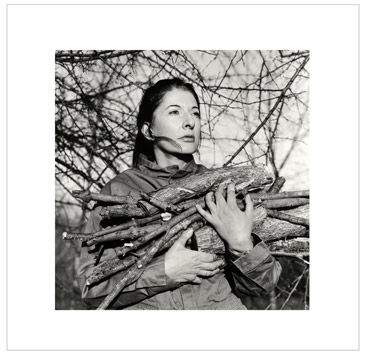 Marina Abramovic, Portrait With Firewood, 2009. Archival pigment print, 54 x 54 inches. Edition of 30 with 2 APs. Courtesy of the artist. Estimated retail value: $35,000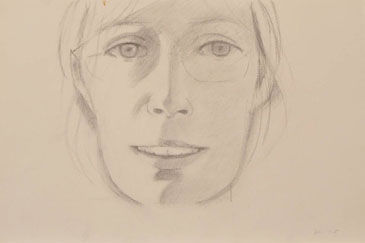 Alex Katz, Elizabeth, 2008. Charcoal on paper, 15 x 22 inches. Courtesy of the artist. Estimated retail value: $20,000
Chuck Close, Willem Dafoe (Broadway Series), 1997. Black and White Polaroid, 20 x 24 inches. Courtesy of the artists and Pace MacGill, New York. Estimated retail value: $18,000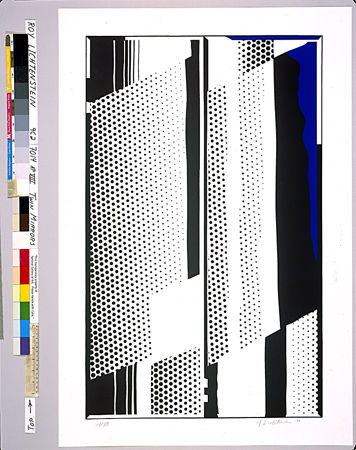 Roy Lichtenstein, Twin Mirrors, 1970. Screenprint on wove paper, 38 13/16 x 25 15/16 inches. Edition 139 of 250. Courtesy of © Estate of Roy Lichtenstein. Estimated retail value: $10,000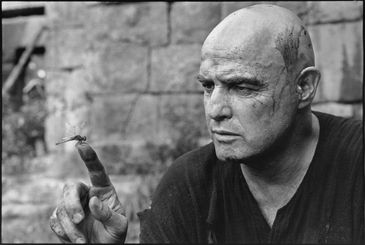 Mary Ellen Mark, Marlon Brando Fascinated by a Dragonfly, Apocalyps, 1976. Gelatin Silver Print, 11 x 14 inches. Edition 9 of 25. Courtesy of the artist. Estimated retail value: $3,500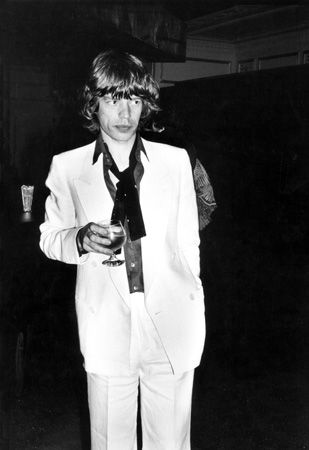 Rose Hartman, Mick Jagger at Bianca's Birthday at Studio 54, 1977. Archival film print. 11 x 8 1/2 inches. Edition 11 of 20. Courtesy of the artist. Estimated retail value: $1,000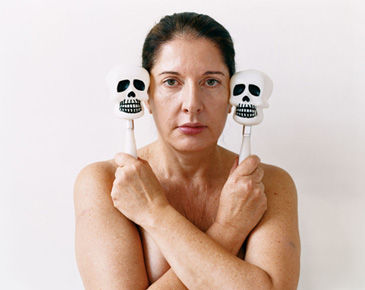 Jason Schmidt, Marina Abramovic, 2005. C-Print, 16 x 20 inches, 3 of 7. Courtesy of the artist. Estimated retail value: $1,000