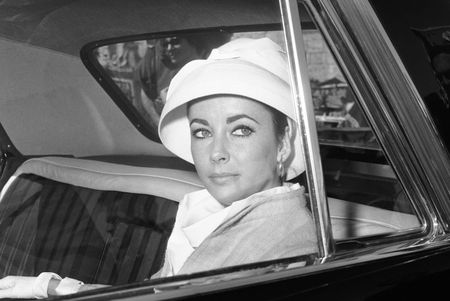 Elizabeth Taylor in close up picture as she sits in the back sear of a car when she left the Cleopatra set at Romes Cinecitta Studio. Photo: Mario Torrisi/dapd.
From left to right: Butch Jenkins, Elizabeth Taylor and Mickey Rooney sit on the horse National Velvet, which is the same name as the film the three appear in, 1945. AP Photo
In this April 19, 1961 file photo, actress Elizabeth Taylor holds the Oscar she won as 1960s best film actress for her role in Butterfield 8, while speaking with reporters in Hollywood, Calif. Publicist Sally Morrison says the actress died Wednesday, March 23, 2011 in Los Angeles of congestive heart failure at age 79. AP Photo/File.
Actress Elizabeth Taylor poses as Queen Cleopatra in this photo from Joseph L. Mankiewiez 1963 film, Cleopatra. Elizabeth Taylor, the violet-eyed film goddess whose sultry screen persona, stormy personal life and enduring fame and glamour made her one of the last of the old-fashioned movie stars and a template for the modern celebrity, died Wednesday, March 23, 2011 at age 79. AP Photo/File.
Elizabeth Taylor, left, in the role of Martha, and Richard Burton, in the role of George, are shown in a scene from the 1966 movie Whos Afraid of Virginia Woolf? in which George is about the strike Martha. Both were nominated for an Oscar. AP Photo.
Actress Elizabeth Taylor and her husband actor Richard Burton stroll hand in hand in this fashionable Tyrrhenian seaside resort in Italy, Aug. 14, 1971. AP Photo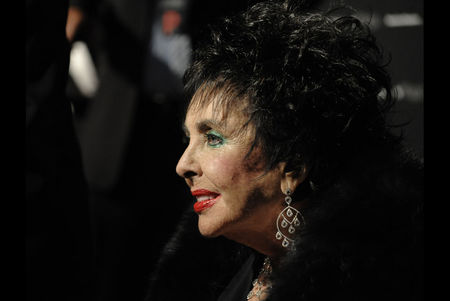 Dame Elizabeth Taylor arrives for the 26th Annual Macys Passport to Fashion gala in Santa Monica, Calif., Thursday, Sept. 25, 2008. AP Photo/Chris Pizzello.