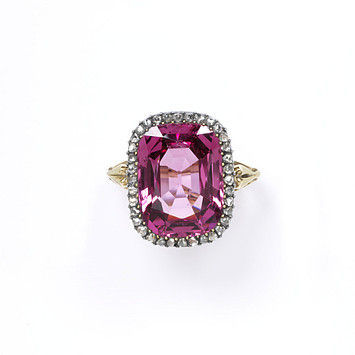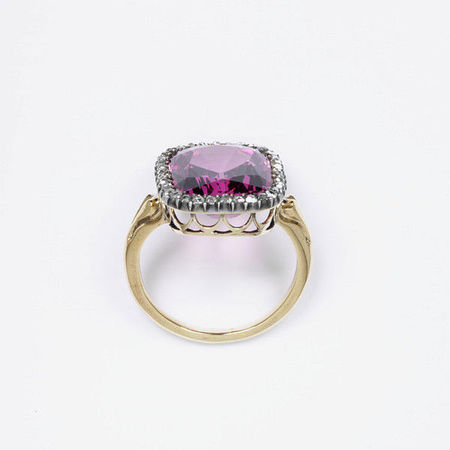 Pink oblong spinel with border of brilliant-cut diamonds, set in silver in an openwork mount. Europe, ca.1850. Height: 0.625 in, Width: 0.5 in. Bequeathed by the Rev. Chauncy Hare Townshend. 1317-1869. © V&A Images
During medieval times, spinels were known as 'Balas rubies' and highly prized. Pure spinel is colourless. A small amount of chromium makes a spinel red or pink, iron makes a spinel green or blue, and zinc makes a spinel blue.
This ring forms part of a collection of 154 gems bequeathed to the V&A by the Reverend Chauncy Hare Townshend, a cleric and poet. Sir A. H. Church gave additional specimens in 1913. He also compiled the first catalogue Precious Stones: A Guide to the Townshend Collection. The first edition appeared in 1883. The stones are mounted as rings, although they may not have been intended to be worn.