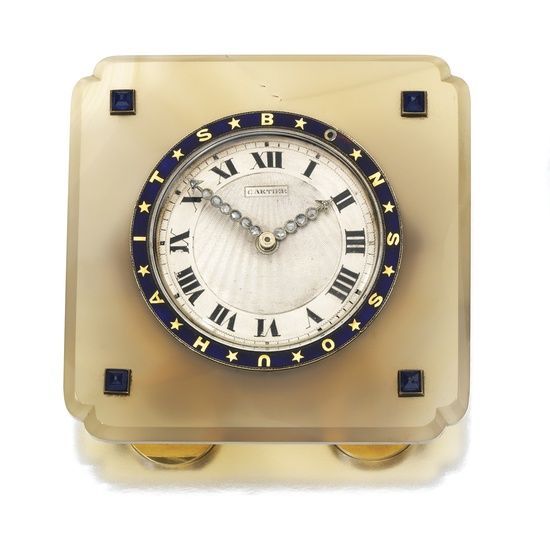 Agate and diamond desk clock, Cartier, 1920s - Sotheby's.
The circular dial applied with Roman numerals, the hands set with rose diamonds, within a blue enamel chapter ring decorated with the inscription " bons souhaits", inset to a square agate plaque with inverted corners accented with cabochon sapphire studs, hinged strut, dial signed Cartier, numbered. Estimate: 7,000 - 9,000 GBP
LITERATURE: Cf: Jader Barracca, Giampiero Negretti and Franco Nencini, " Le Temps de Cartier", Wrist International 1989, pages 108, 167, 169 and 172 for examples of similar desk clocks by Cartier.
Sotheby's. Jewels. London | 11 Apr 2013 www.sothebys.com