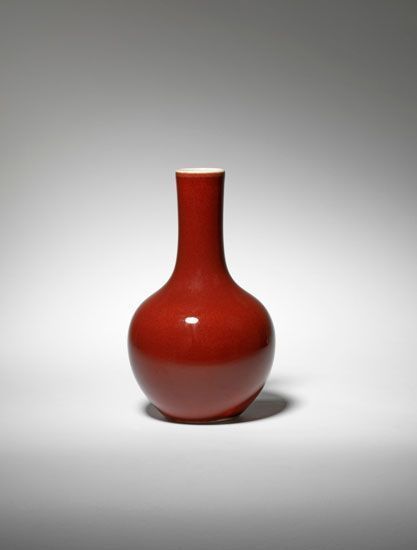 A rare red-glazed porcelain bottle vase, Daoguang mark and period, height: 6 1/2 in., 16.5 cm. Roger Keverne Ltd, London. Photo courtesy Roger Keverne Ltd
LONDON.- Asian Art in London has, in the course of the past 16 years, become one of the most prestigious and talked about events in the international art calendar. In 2013 Asian Art in London brings together over 50 leading Asian art dealers, and major auction houses and offers visitors the opportunity to buy examples of some of the finest Asian works of art available on the market. These include art works from the Near East to Far East via the Indian sub-continent and Southeast Asia, ranging in date from antiquity to contemporary.
Large numbers of overseas visitors come to London during this 10-day period, attracted by the opportunity to buy outstanding Asian art works. There are selling exhibitions, and major auctions, exclusive evening receptions and a Gala Party at the Victoria and Albert Museum to attract and entertain. Whether newcomers to Asian Art in London, or established connoisseurs, visitors will find the many participating Asian art dealers conveniently located at galleries in Mayfair, St. James's and Kensington. Close by are the auction houses whose most important Asian sales are timed to coincide with Asian Art in London.
At the same time some of London's leading museums and academic institutions lend their support with events timed to coincide with this ten-day celebration of the best of Asian art. There are lectures, courses and important academic exhibitions most of which are provided free of charge to visitors.
Late-Night Openings
Participating dealers and auction houses hold special late-night openings to welcome visitors to their selling exhibitions and auctions. These events allow everyone from the connoisseur to the generalist to explore the galleries and auctions and talk to the leading specialists in a relaxed and friendly environment, while also providing an excellent opportunity to examine the works of art on display for sale.
Late-night openings will take place in the following areas:
Kensington Church Street: 17.00 – 21.00, Saturday, 2 November St. James's: 17.00 – 21.00, Sunday, 3 November Mayfair: 17.00 – 21.00, Monday, 4 November
Gala Party:
The annual Gala Party is one of the highlight events during the ten days of Asian Art in London. The evening attracts museum curators, dealers and collectors who exchange news and ideas over champagne and canapés in the beautiful surroundings of the Victoria and Albert Museum.
In addition: The prize for the finest and most interesting work of art on display at participating galleries and auction houses will be announced during the Gala.
Tours: Asian Art in London hosts a series of tours during the 10-day celebration. Introductory guided tours around the participating galleries can be booked in advance and tailored to suit the interests of each group.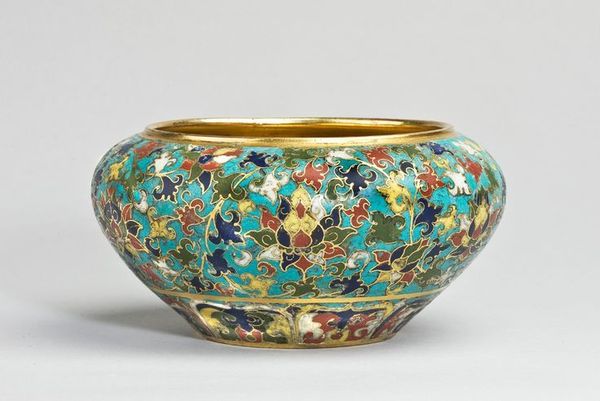 A cloisonne enamel begging bowl, Ming dynasty, Jingtai mark and period, 1450-57, China, Diam: 14.5 cm. A & J Speelman, London. Photo courtesy A & J Speelman