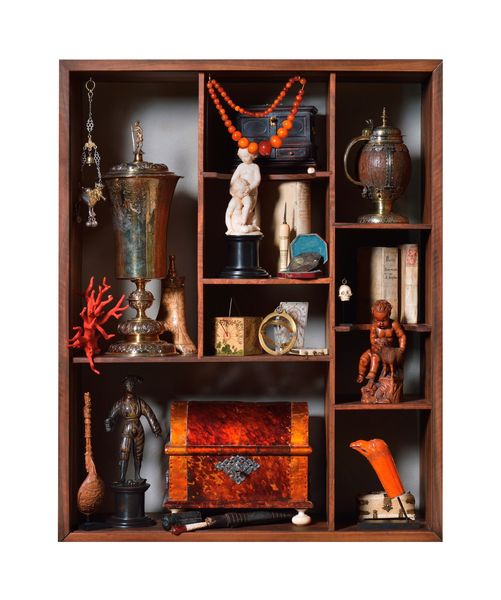 Kunstkammer cabinet set up by Georg Laue with treasures from the Renaissance and Baroque. Courtesy Colnaghi.
LONDON - Art of the Curious, an intriguing collaborative exhibition of curiosities of nature and art, will be staged at Colnaghi, 15 Old Bond Street, London, from 2 to 25 October 2013. Colnaghi's paintings and drawings departments will join forces with Kunstkammer Georg Laue of Munich, the leading gallery specialising in Kunst- and Wunderkammer objects of the Renaissance and Baroque, to show a selection of extraordinary natural and artistic marvels celebrating the rare, the bizarre and the beautiful.
Exhibits will range from anatomical models of beetles, natural history studies, elaborate silver-mounted coconuts to an uncannily life-like wax head of an Indian and other wonderful man-made artefacts. These will include Chinese porcelain from the late 16th century, small-scale finely-painted still lifes and landscapes as would have been found in a 17th-century collector's cabinet, rare natural history drawings ranging from the 16th to the 18th centuries, and an exquisite early 17th-century design for a silver table centrepiece by the Florentine artist Stefano della Bella (1610-1664). The exhibition also includes a significant number of works by contemporary artists which explore the intriguing crossover between nature and art and celebrate the out of the ordinary.
Art of the Curious draws its inspiration from the cabinets of curiosities which were put together by princely collectors, wealthy burghers and influential scholars from the 16th to the 18th centuries. Many of these collections laid the foundations for the first museums of art and natural history. These include the British Museum's "Enlightenment Galleries" where the works of art and naturalia once owned by Sir Hans Sloane are displayed alongside one another, and the Ashmolean Museum, named after Elias Ashmole who gave his cabinet of curiosities to Oxford University in 1677. In fact the popularity of such encyclopaedic collections had already reached its peak around 1600 when Emperor Rudolf II (1552-1612) not only attracted to his Prague court artists, alchemists, wizards and cabalists but also assembled astonishing collections of natural history and ethnographic objects and built one of the most extraordinary art collections ever established. In the German-speaking world these collecting spaces were known asKunst- and Wunderkammern – cabinets of natural and man-made marvels. From the 16th century onwards, it became fashionable for European rulers to build their own princely Kunstkammern, the most famous of which besides that of Rudolf II belonged to Ferdinand II of Tyrol and Francesco de'Medici, and the tradition survived into the 18th century in the collections of rulers such as Augustus the Strong, Elector of Saxony and King of Poland. So it was that in Prague, Innsbruck, Dresden and Florence, natural and man-made objects were displayed side by side, appealing to the Mannerist delight in ambiguity.
Colnaghi played a pioneering role in promoting a revival of interest in the Kunst- and Wunderkammer with the groundbreaking 1981 exhibition, Objects for a Wunderkammer, when such Mannerist art was still relatively unfashionable. Since then there has been a major art-historical revival with blockbuster exhibitions on Rudolf II in Vienna in 1988 and Prague and Essen in 1997. This in turn has inspired contemporary artists such as Damien Hirst whose diamond-encrusted skull was recently exhibited in Francesco de'Medici's 16th-century Kunstkammer, the Studiolo in the Palazzo Vecchio, Florence. His pickled animals and interest in the bizarre are very much in the spirit of these earlier Kunst- and Wunderkammern.
The Colnaghi/Kunstkammer Georg Laue exhibition will not only include historical objects and artefacts but also bring together an intriguing group of works by contemporary artists responding to these earlier traditions. These include immaculately-crafted drawings of barnacles by Jonathan Delafield Cook, the beautiful but bizarre vanitas watercolours of curiosity cabinets by Érik Desmazières, Natasha Daintry's arrangements of porcelain pots, Steffen Dam's specimen glass sculptures, Sarah Graham's meticulous studies of insects, and zoomorphic jewellery by Otto Jakob, all of which explore the ambiguous relationships between nature, science and art. These will be displayed alongside painted landscapes and still lifes by Jan Brueghel the Elder (1568-1625) and Jan Brueghel the Younger (1601-1678), a fine late Mannerist oil on copper of the Feast of the Gods by Hendrik van Balen (1575-1632), paintings by Adriaen van der Werff (1659-1722) and Johann König (1586-1642), a vanitas still life by Peeter Sion the Elder (1624-1695), an artist's studio by Johann Georg Platzer (1704-1761), and a trompe l'oeil by Gabriel-Gaspard Gresly (1712-1756).
Accompanying this intriguing exhibition will be an illustrated catalogue with an introduction by Tim Knox, Director of the Fitzwilliam Museum, Cambridge, himself an avid collector of curiosities.
Art of the Curious promises to appeal to those with a natural curiosity and love of the unusual. All these extraordinary objects will be for sale at prices from £5,000 upwards.
Colnaghi, the venerable firm of dealers in Old Master paintings and drawings and the world's oldest commercial art gallery, celebrated its 250th anniversary in 2010. In 2001, Colnaghi was bought by Konrad O. Bernheimer, the successful Munich-based art dealer, and was joined by Katrin Bellinger, now co-owner and director of the Drawings Department. In so doing, the firm consolidated its position in London, expanded its European client base and maintained its reputation as one of the pre-eminent international dealerships in Old Masters. They exhibit at four major fairs each year, TEFAF Maastricht, Frieze Masters in London and Highlights – International Art Fair in Munich, and Katrin Bellinger also exhibits at the Salon du Dessin in Paris.
Kunstkammer Georg Laue
A passionate collector and art historian, Georg Laue has been fascinated by the Renaissance Kunst- and Wunderkammer ever since he started working in his father's gallery thirty years ago. In 1997 he founded his own gallery, the Kunstkammer Georg Laue, displaying naturalia, scientifica, mirabilia and pretiosa made of amber, ivory, coral, silver, precious stones, and many other exotic materials. Since 1999 he has been publishing his own series of elaborately-designed catalogue books in collaboration with other scholars and museum curators. So far nine volumes have appeared. The Kunstkammer Georg Laue regularly exhibits at TEFAF Maastricht and at Highlights – International Art Fair, Munich.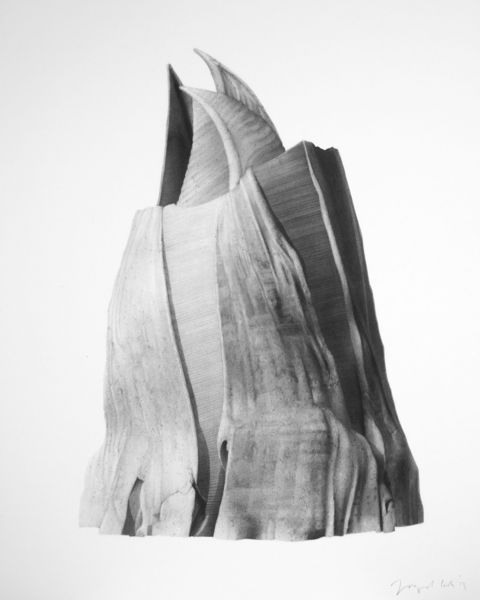 Jonathan Delafield Cook, Megabalanus coccopoma II, 2013. Charcoal conte on paper, 67 x 50.9 cm. Courtesy Colnaghi
Érik Desmazières, Wundercabinet I. Pen, black chalk, watercolour and gouache, 33.8 x 49 cm. Courtesy Colnaghi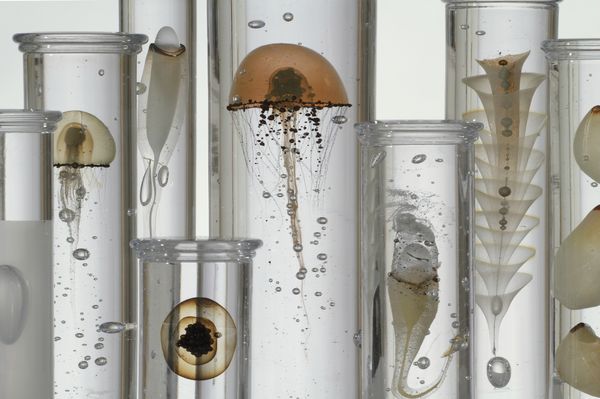 Steffen Dam, Marine Group (representative work). Group of nine jars, hand-blown and cast glass. Courtesy Colnaghi
Stefano della Bella (1610-1664), Design for a Table Centrepiece. Pen and brown ink, blue wash, over black chalk, 247 x 217 mm. Courtesy Colnaghi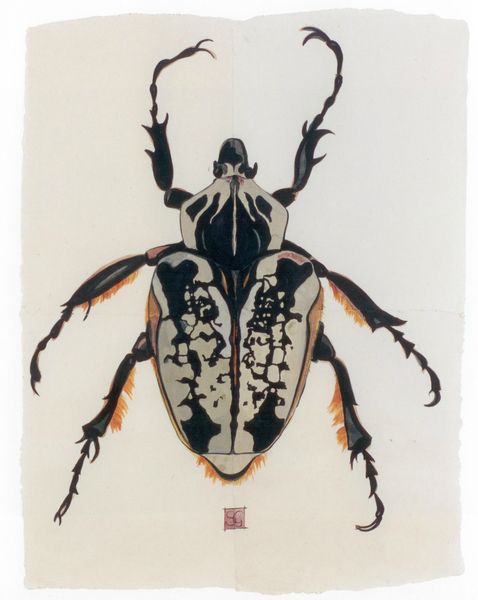 Sarah Graham, Goliathus Female. 2011 (representative work). Ink on paper, 153 x 120 cm. Courtesy Colnaghi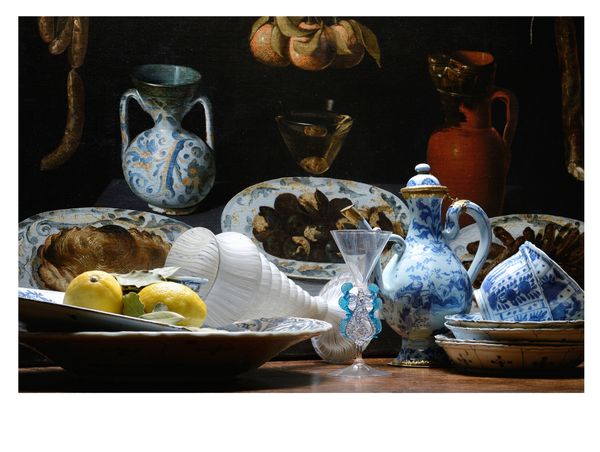 Group of ceramics and glasses from the 17th century with a still life painting by School of Madrid, 1620s. Courtesy Colnaghi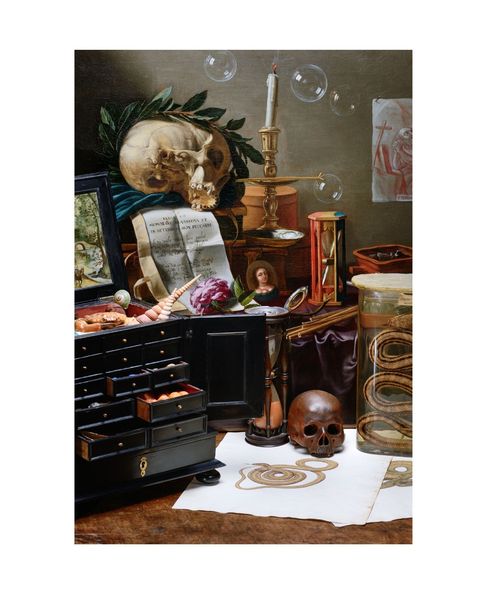 Augsburg cabinet, c. 1615. With wooden skull, hour glass and vanitas painting by Peeter Sion the Elder (1624-1695). Courtesy Colnaghi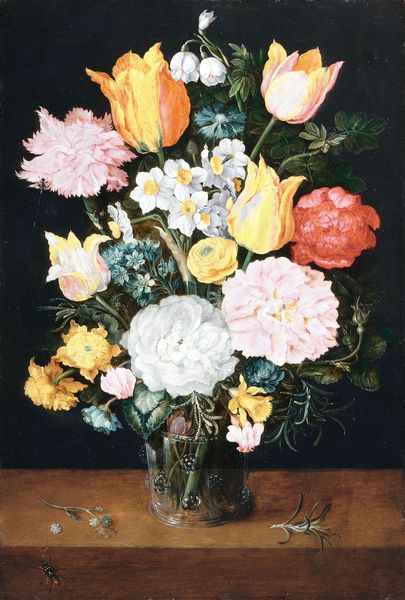 Jan Brueghel the Younger (1601-1678), Still life of tulips, roses, narcissi and other flowers in a glass vase. Oil on copper, 30.5 x 20.7 cm. Courtesy Colnaghi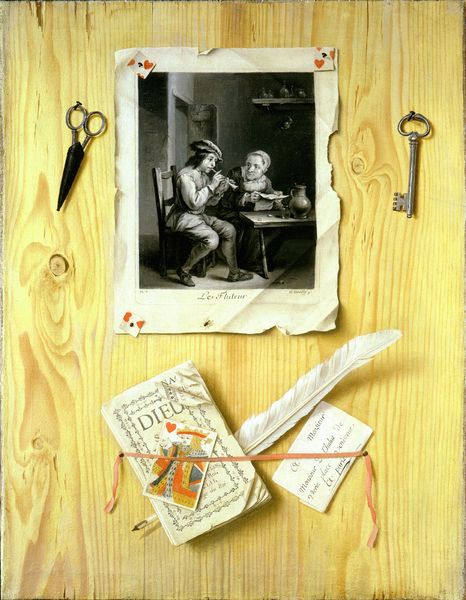 Gabriel-Gaspard Gresly (1712-1756), Trompe l'oeil still life. Oil on canvas, 64 x 49 cm. Courtesy Colnaghi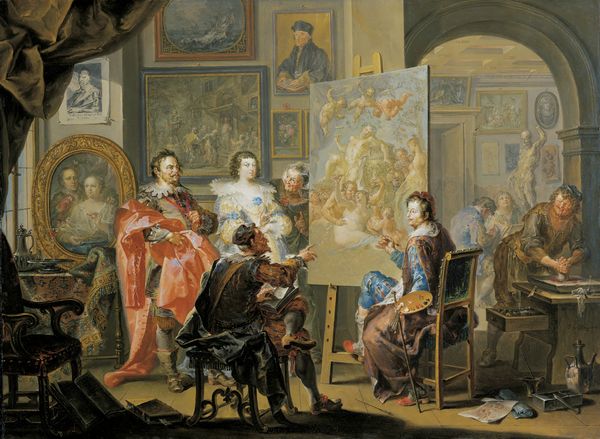 Johann Georg Platzer (1704-1761), The Artist's Studio. Oil on copper, 48.5 x 65.6 cm. Courtesy Colnaghi
Natasha Daintry, Small Yellow Ocean, 2008 (representative work). 75 tiny porcelain pots, approx 50 x 25 cm. Courtesy Colnaghi