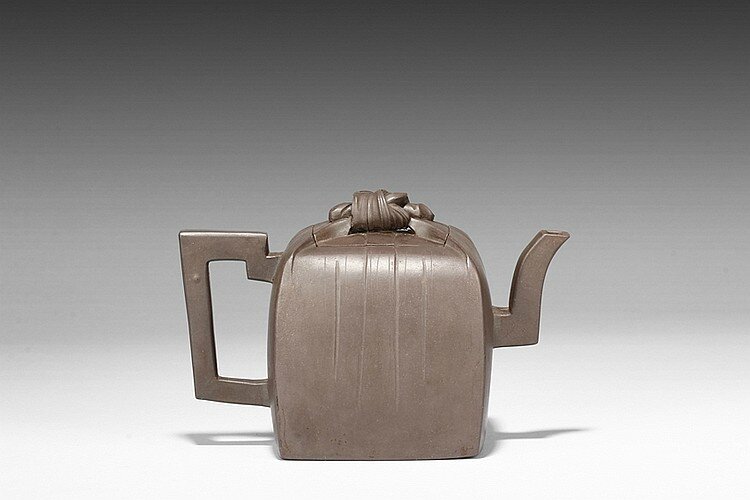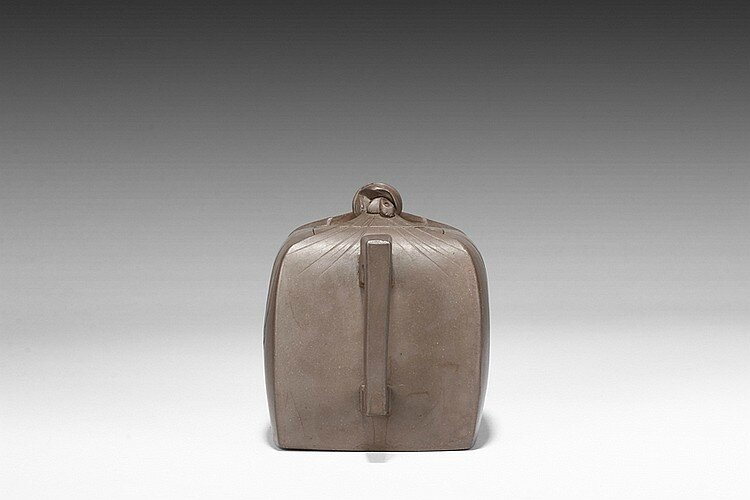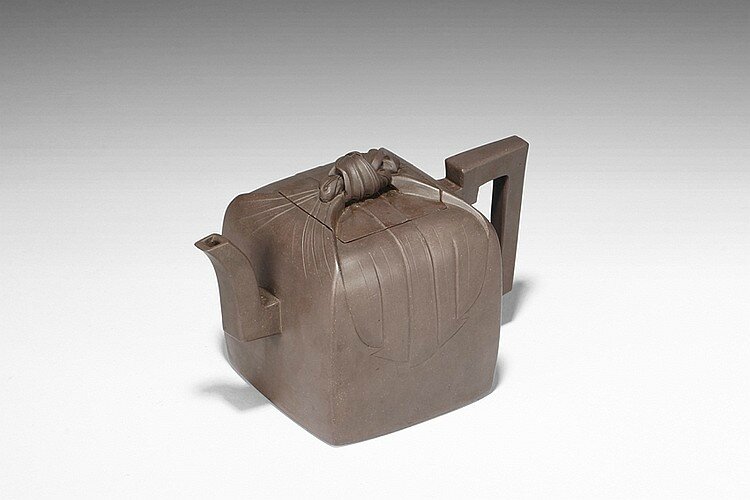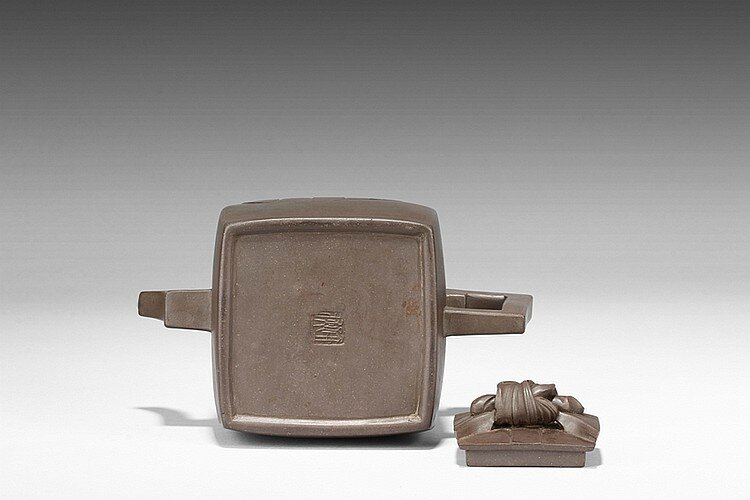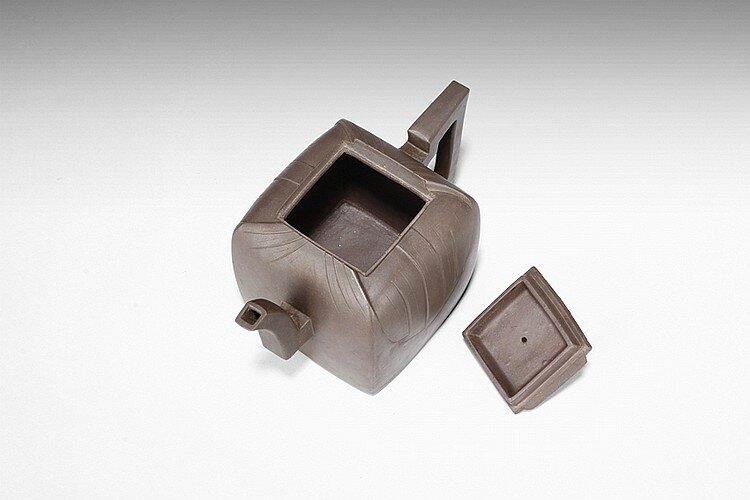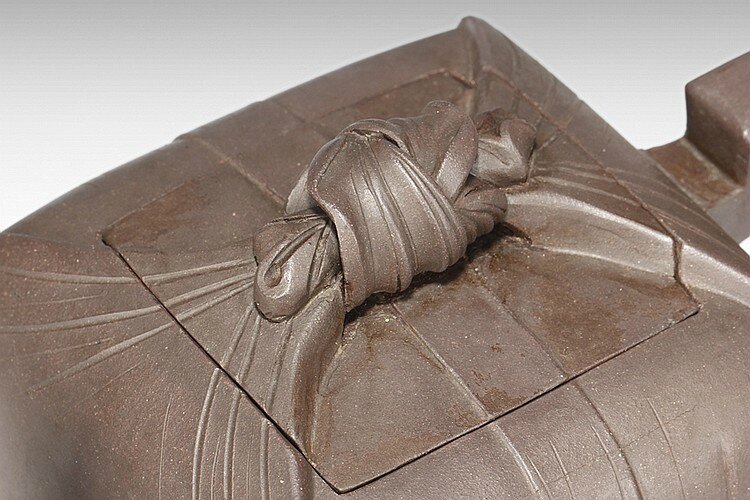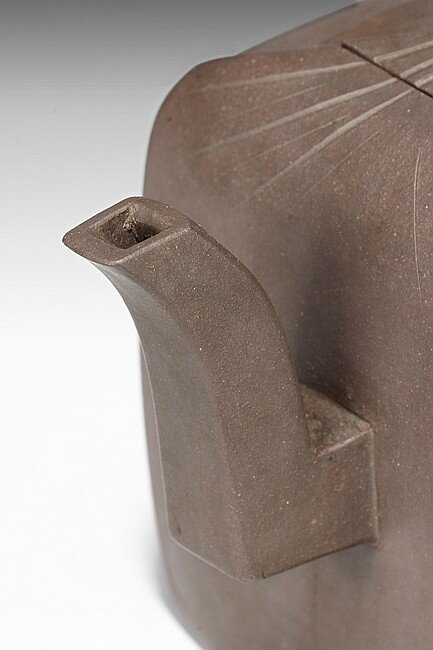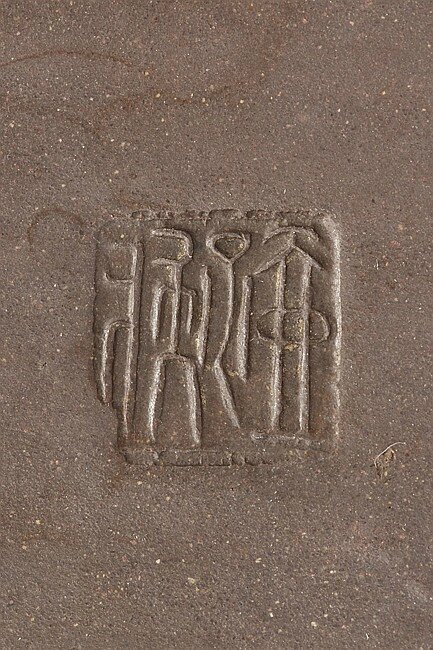 Hu Chi: A Yixing "Wrapped Stamp Seal" teapot. Photo courtesy California Asian Art Auction Gallery.
Of curved rectangular form, the teapot depicts a cloth wrapped large stamp seal, the finial depicts the cloth knot, with cloth strands on the teapot body, the spout and handle in sharp rectangular form, the bottom with two character "Hu Chi" mark. Dimensions: W: 7 1/8 in (18.2 cm) H: 4 3/4 in (12.1 cm). Estimated Price: $5,500 - $7,500
Hu Chi was a renowned teapot maker during the mid Qing Dynasty period, and this teapot is one of his signature art work.
California Asian Art Auction Gallery USA. March 14, 2014. 123 S. Mission Dr. San Gabriel, CA, 91776 USA - Phone: 888-977-9588 - Email: info@californiaasianartauction.com