1967 Ferrari 330 GTC by Pininfarina. Estimate $700,000 - $850,000 © 2015 courtesy RM Sotheby's.
300 bhp, 3,967 cc SOHC V-12 engine with three Weber 40 DCZ/6 twin-choke downdraft carburetors, five-speed manual rear-mounted transaxle, four-wheel independent suspension, and four-wheel disc brakes. Wheelbase: 94.5 in.


Offered from the estate of Donald C. Mann
Original matching-numbers engine
Fewer than 8,000 documented actual miles
Single-enthusiast ownership from 1969 to 2013
Fully equipped with air conditioning and power windows
Submitted for Ferrari Classiche certification
Donald C. Mann's family is fond of the road test of a 330 GTC that was published in the July 1967 issue of Car and Driver. The feature is filled with delightful quotable quotes: "Depress clutch. Find neutral. Turn ignition key. Give the gas a tiny, nervous touch. Oh My GOD! Not necessarily erotic, but certainly a sensual driving experience. Driving it doesn't change that first visual impression: class." Those few simple lines sum up, more than any long list of technical specifications can, what makes this model widely considered the best all-around road going Ferrari of all time. It is comfortable; it is powerful; it handles like a ballerina and lunges like a bull; it eats up massive distances at effortless speeds. It is exactly the kind of automobile that Mr. Mann loved.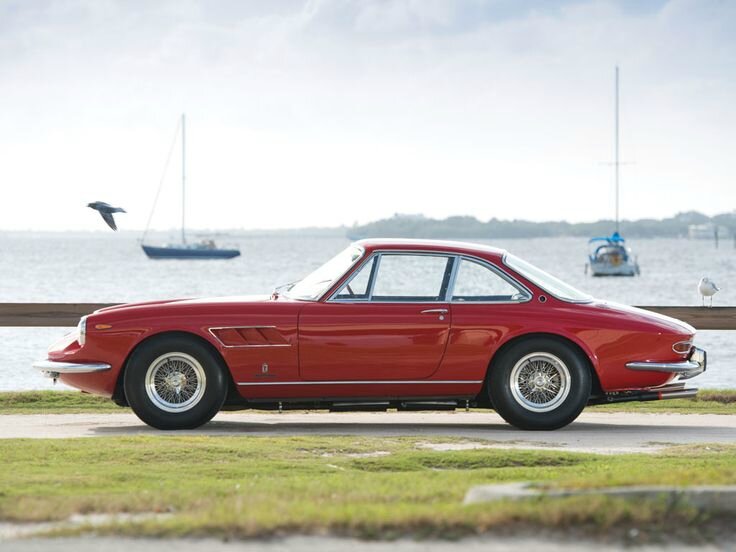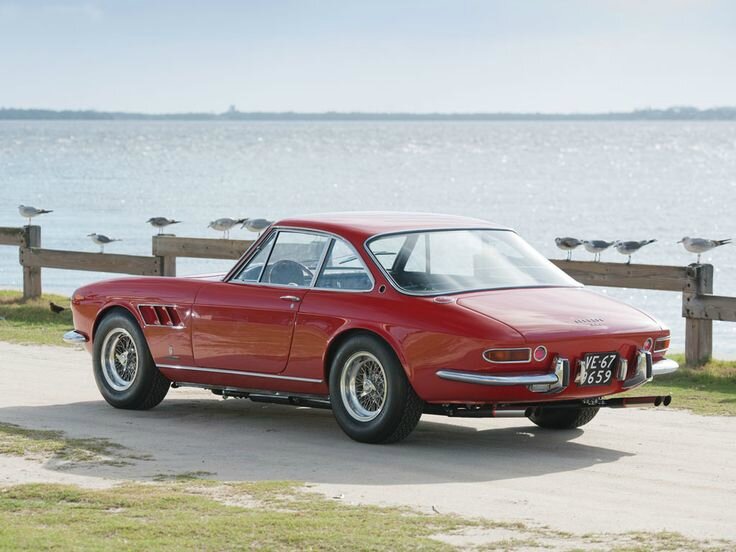 1967 Ferrari 330 GTC by Pininfarina. Estimate $700,000 - $850,000 © 2015 courtesy RM Sotheby's.
THE NOAH'S ARK 330 GTC

In Milwaukee, just after World War II, Noah Lacona tried a piece of a new Italian delicacy that many a serviceman had sampled overseas: baked dough topped with tomato sauce, white cheese, and spicy sausage. Lacona was so inspired by his meal that he returned to his hometown of Des Moines, Iowa, and set to work converting a café into his own restaurant. One day, while stuck outside working in the rain, a friend harassed him: "Hey, Noah, you building an ark?" Thus, the restaurant became known as Noah's Ark, and in 1946, it introduced pizza to a not-altogether-ready Hawkeye State. Lacona recalled later that he had to give away a lot of his specialty in order to get people to try it, as nobody knew what mozzarella cheese and pepperoni were; he actually had to import the ingredients from out of state.

As Noah's Ark became increasingly more popular and successful over the years, its founder indulged his passion for delicious Italian specialties of another sort. Over the years, Mr. Lacona became a successful Can Am racer, who raced with sponsorship from his restaurant, and in 1969, he purchased this Ferrari 330 GTC, chassis number 9659. Like his pizza, it came courtesy of a returning U.S. serviceman who had been stationed with NATO in Italy. In all likelihood, the serviceman was either the car's first or second owner, as it had been originally delivered in Venice to a Mr. Caldart.

Mr. Lacona decided to use the Ferrari only sparingly, garaging it with his Can Am cars. He eventually decided to undertake some cosmetic work on the car and stripped and repainted it. Before final assembly could be completed, however, he was distracted by other projects, and the 330 GTC wound up largely sitting in the back of his Can Am shop until 2013. It was then acquired by a restorer, from whom Donald C. Mann purchased it.

The car wears its Lacona repaint in its original color, the lovely pale red known as Rosso Cina, as well as a combination of excellent original and freshly rechromed brightwork. Its paint finish and body panels are in wonderful condition, with the underside of the car having been stripped and resprayed in factory-correct undercoating. The interior was restored in new, correct black leather upholstery, and in the course of a full mechanical servicing, a new exhaust system was installed. A more recent mechanical servicing has been undertaken prior to the sale, which was performed by renowned Florida specialist Greg Jones. The Borrani wire wheels, including the spare in the trunk, were restored and mounted with correct Michelin XWX tires. The car is also accompanied by a file of documentation that includes its Massini Report, 330 Registry information, several copies of vintage magazine road tests, and numerous photographs of the car "as-discovered" with Mr. Lacona and in his racing shop.

At the time that Mr. Mann acquired the car, there was no report stating that it had its original engine, but a post-sale inspection happily verified that its engine was the original, which was confirmed by Ferrari's affirmation of its numero interno. Today, the car is presented as the matching-numbers example that it is. Most special of all, the car's odometer records fewer than 12,500 actual kilometers, or about 7,700 miles, at the time of cataloguing. Given that Mr. Lacona purchased the 330 GTC when it was only two years old and he seldom drove it, the odometer reading seems to be original, and it has even been attested by Mr. Lacona, rendering this remarkable example one of the lowest-mileage 330 GTCs in existence.

It is a special automobile, just like the men who have owned it.
Amelia Island 2015 - RM Sotheby's. 14 March 2015.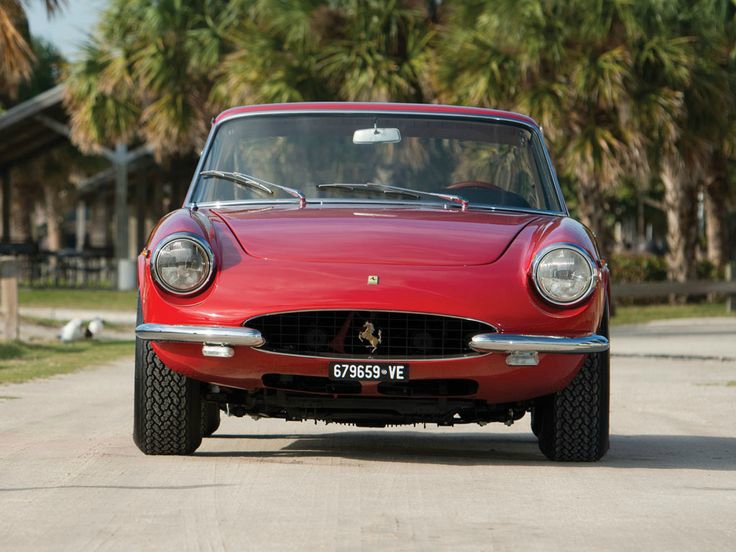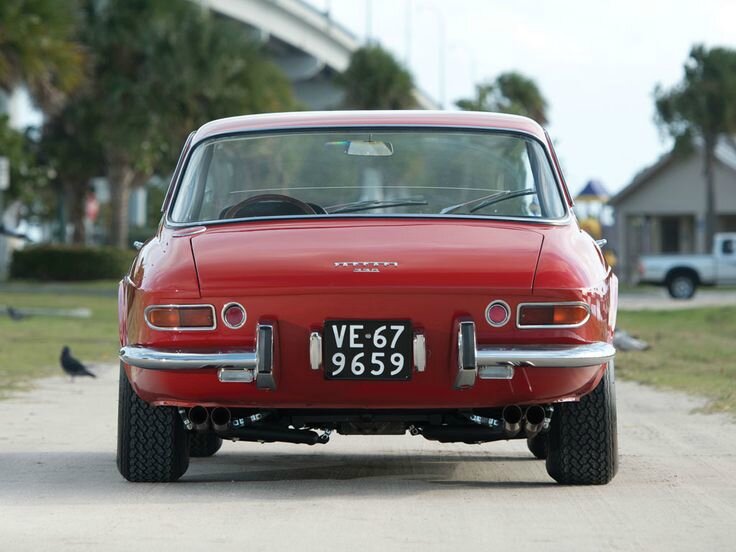 1967 Ferrari 330 GTC by Pininfarina. Estimate $700,000 - $850,000 © 2015 courtesy RM Sotheby's.