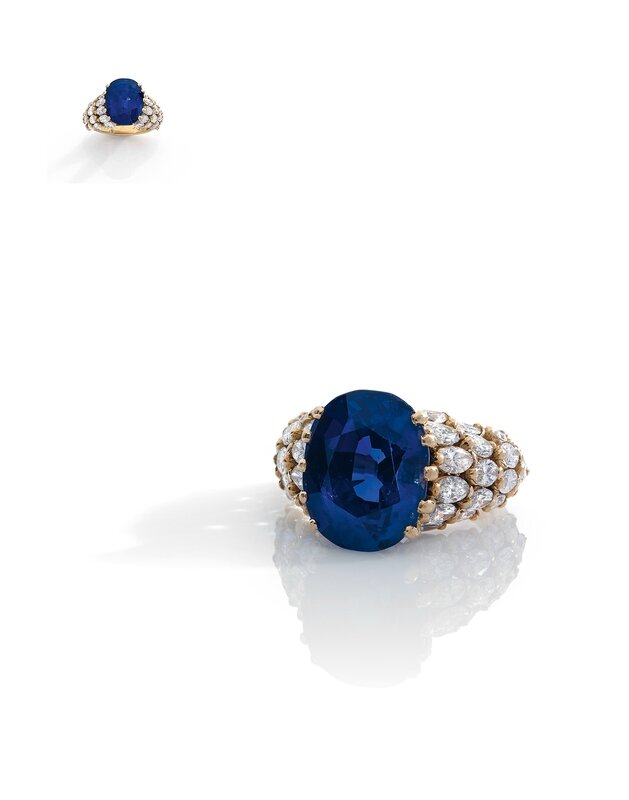 Cartier, Bague jonc en or jaune, la corbeille agrémentée à l'épaulement d'une chute de diamants marquises imitant l'écaille, centrée d'un très beau saphir birman ovale pesant environ 13 cts. Estimation : 90 000 € / 120 000 €. Photo HÔTEL DES VENTES DE MONTE-CARLO
Signée, numérotée. Dimensions de la pierre : 14,3 x 11,3 x 8,6 mm environ. Poids : 11,6 g.
La bague accompagnée de certificats Gübelin, G.R.S. et Dunaigre attestant : origine Birmanie, couleur naturelle sans modification thermique.
A diamond and 18K gold ring by Cartier set with an oval shaped Burmese sapphire weighing 13 cts.
HÔTEL DES VENTES DE MONTE-CARLO, 98000 MONACO. Importants Bijoux, le 20 Juillet 2015 à 14h30 et 18h