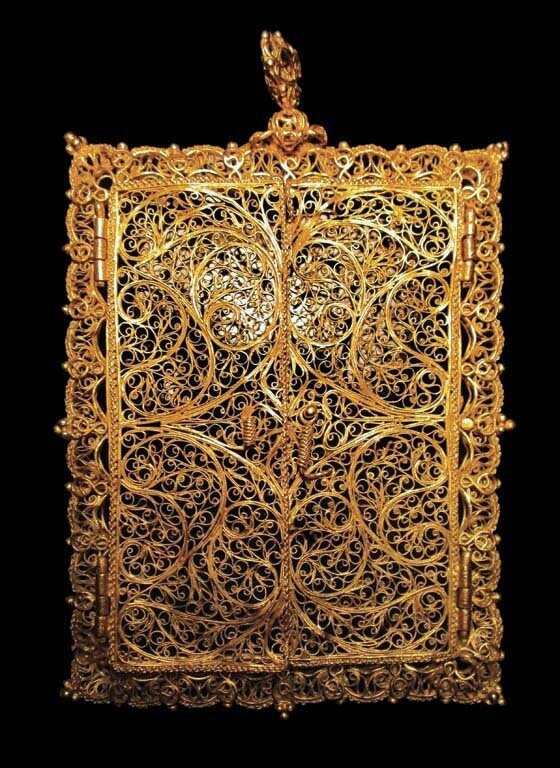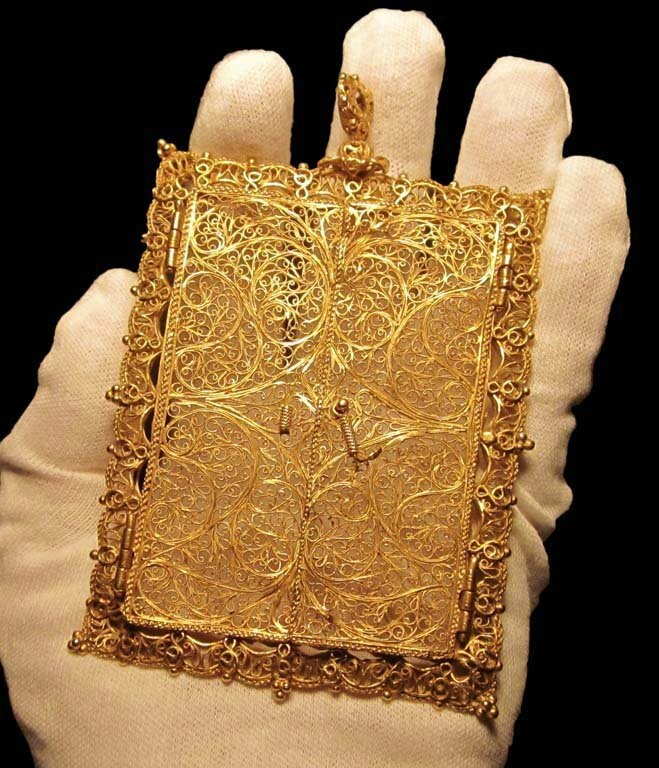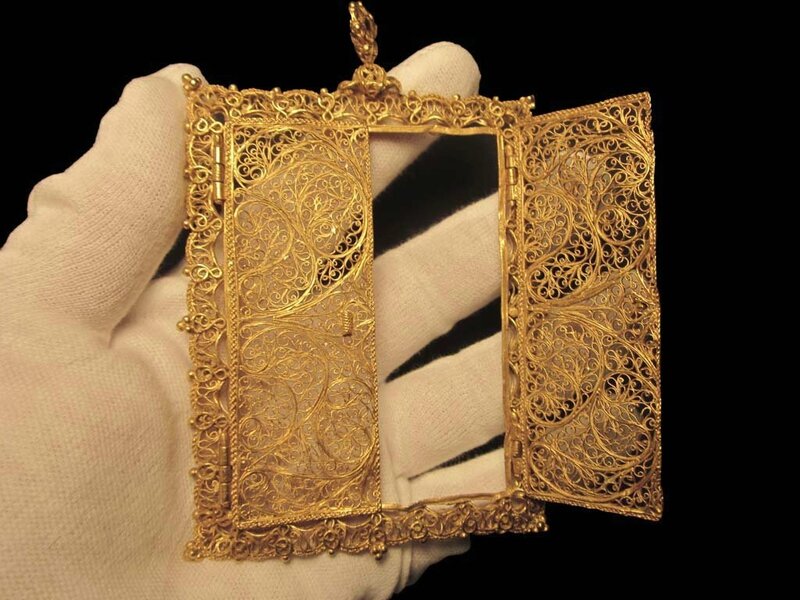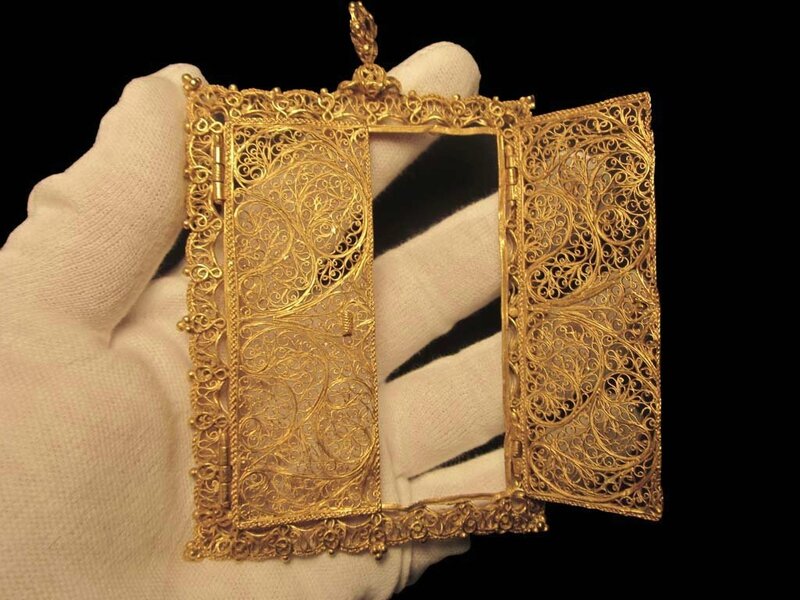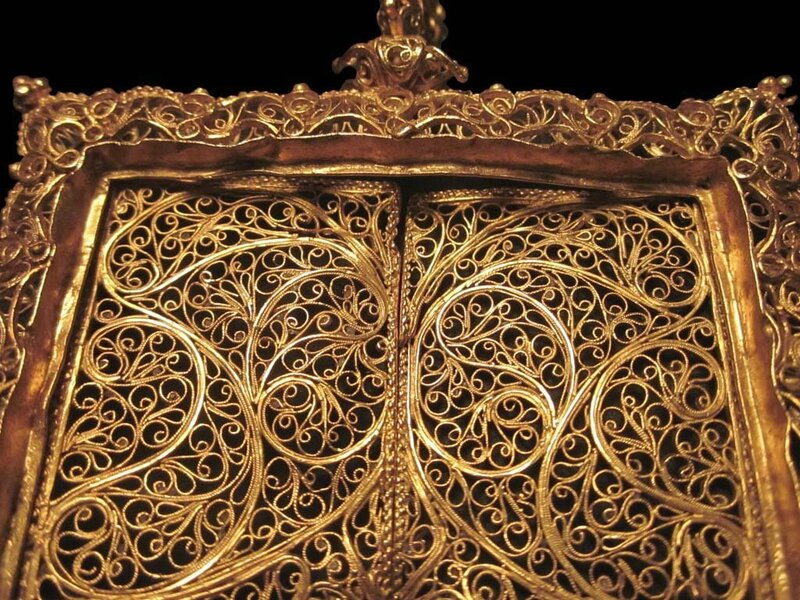 Gold Filigree Pyx, Shipwreck: 1715 Fleet, Recovered in 1989. Estimate $160,000 – $180,000. Photo Guernsey's.
73 grams- 7cm x 8.9cm
22K gold frame with ornate filigree. Believed to be manufactured in Spain, the frame features two doors that can be latched shut, functioning hinges, and a beautifully-crafted bail that would allow the piece to be hung from a chain. After the back insert of the frame was found last year, further research suggests that the frame is actually part of a pyx, or rather a small container used to hold the Eucharist in Catholic and Anglican Churches.