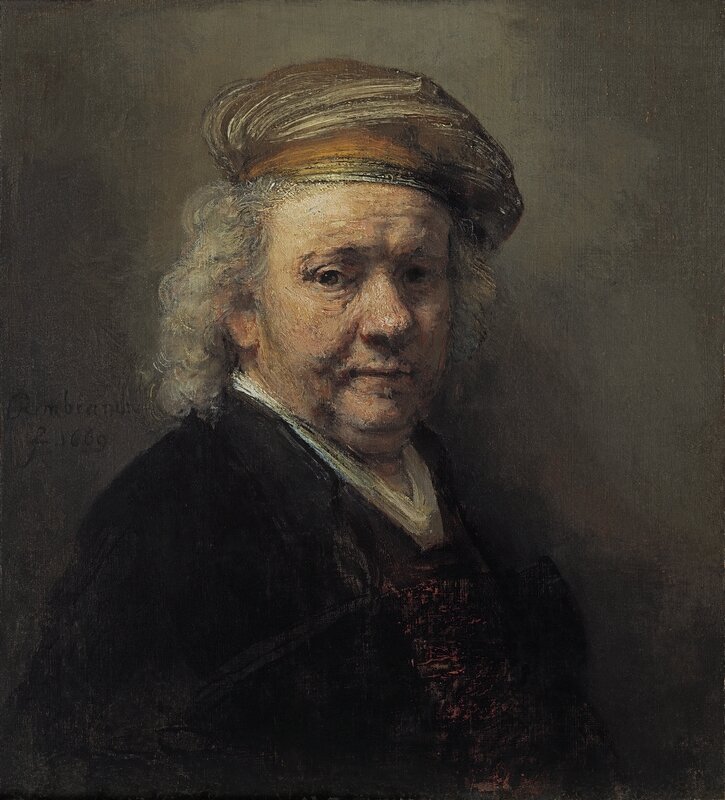 Rembrandt, Self-Portrait, 1669. Mauritshuis, The Hague.
THE HAGUE.- The Mauritshuis in The Hague exhibits the best of Dutch paintings from the Golden Age. But how did the artists themselves actually look? From 8 October 2015 through 3 January 2016, the museum is hosting the exhibition Dutch Self-Portraits - Selfies of the Golden Age.

Visitors will come face-to-face with legendary painters such as Jan Steen, Rembrandt, Carel Fabritius and Gerrit Dou. An intriguing encounter with the masters of self-portrait from the Golden Age.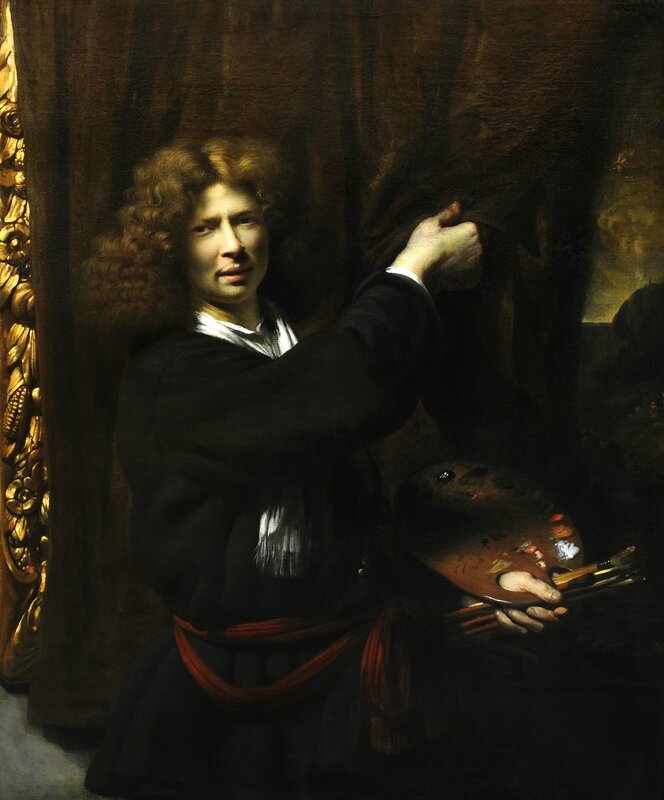 Cornelis Bisschop (Dordrecht 1630-1674 Dordrecht), Self-Portrait as the Greek Painter Parrhasius, 1668. Dordrechts Museum, Dordrecht.
Many seventeenth-century Dutch painters have made self-portraits, more than in any other country. Some painters such as Rembrandt for example were true experts, whereas others only left one known self-portrait. The exhibition offers a brief overview of the genre. Using twenty-seven paintings (mostly on loan), the various types of self-portraits are explained: portraits such as 'upper-middle class gentleman', self-portraits with others (for example family members), self-portraits with a still life, self-portraits in a role (such as hunter) and self-portraits with trade attributes (palette, brushes, easel). This latter category is especially well represented in Dutch art.
Thomas Willeboirts Bosschaert, Self-portrait with palet and brushes, c. 1636-37. Noordbrabants Museum Den Bosch.

Selfies from the Golden Age
In a self-portrait, an artist presents himself; he (or she) shows what he finds important and how to present his profession, status or position in the world. With the inquiring gaze through which the artist looked into the mirror, it seems as if he is looking at us. The artist not only shows how he or she looks, but also what his talent is as a painter.
Arie de Vois (Utrecht c.1632 – 1680 Leiden), Self-Portrait as a Hunter, c.1660-1665. Mauritshuis, The Hague.
Thanks to the selfie phenomenon, the concept of self-portrait is currently a popular topic. Selfies are very easy to make, at any location and moment of the day, dozens of times in succession if desired. In the seventeenth century, this of course was unimaginable. The only technique in that time to make anything like a selfie was through drawing or painting. This required a long training period and great technical skills, which is why making self-portraits was still the exclusive domain of artists in that time. The exhibition Dutch Self-Portraits - Selfies of the Golden Age explains the choices they have made in terms of facial expression, posture, clothing, hairstyle, attributes and background. The differences between then and now are significant. But one thing remained unchanged: the fact that the creators of a self-portrait must choose how they want to present themselves.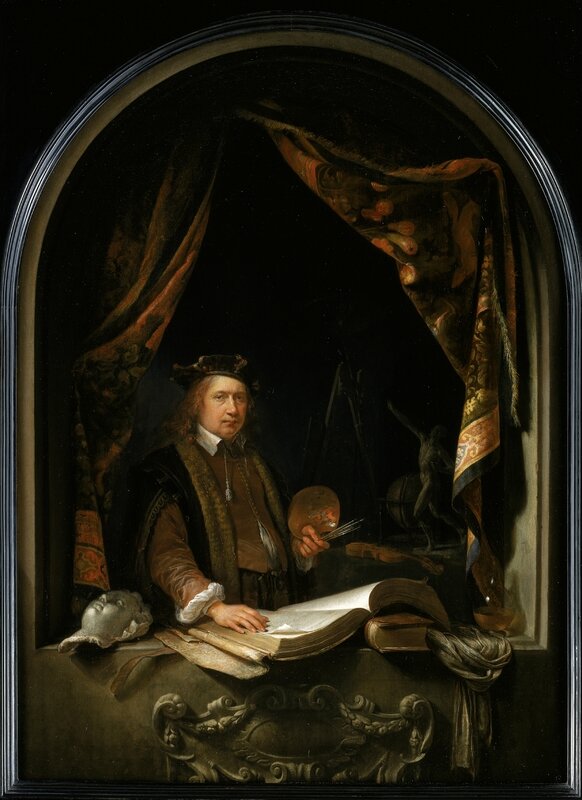 Gerrit Dou (Leiden 1613-1675 Leiden), Self-Portrait, c.1665. Collection Eijk and Rose-Marie de Mol van Otterloo.
Dutch Self-Portraits - Selfies of the Golden Age can be seen from 8 October 2015 through 3 January 2016 in the exhibition room of the Mauritshuis in The Hague. Along with the exhibition, a richly illustrated catalogue will be published in Dutch and English by Waanders Publishers.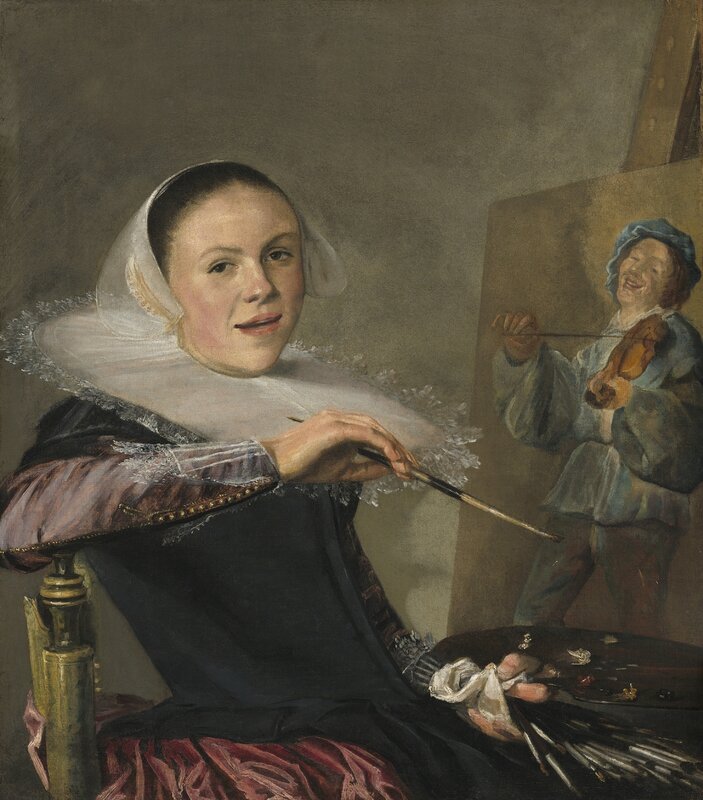 Judith Leyster, Self-Portrait, c. 1640, National Gallery of Washington.

Jan Steen (Leiden 1626-1679 Leiden), Self-Portrait Playing the Lute, c.1663/65. Museo Thyssen-Bornemisza, Madrid
Gerard ter Borch (Zwolle 1617-1681 Deventer), Self-Portrait, c.1668, Mauritshuis, The Hague.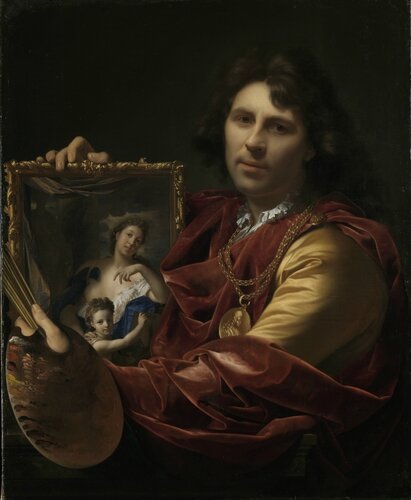 Adriaen van der Werff (Kralingen 1659-1722 Rotterdam), Self-Portrait with the Portrait of his Wife and Daughter, 1699. Rijksmuseum, Amsterdam.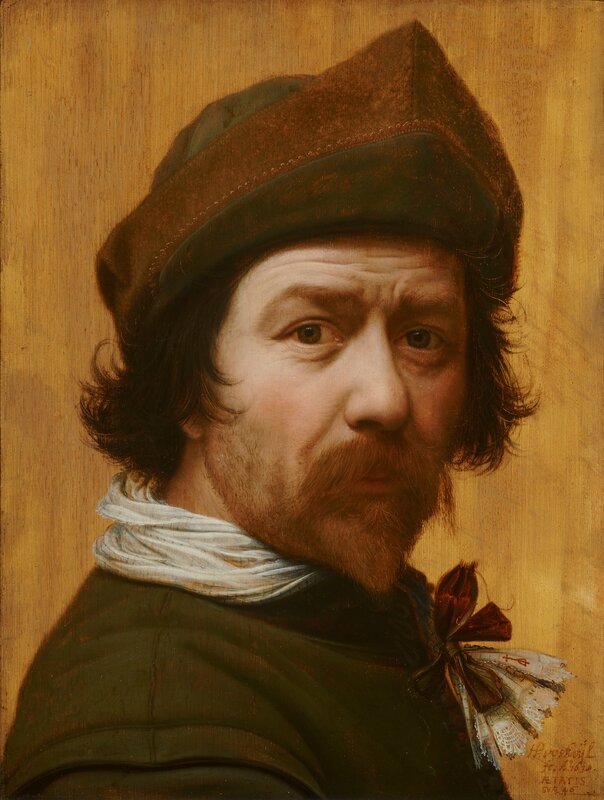 Huygh Pietersz Voskuyl, Self-Portrait, ca. 1638. Inv. Nr. 955. Mauritshuis, The Hague.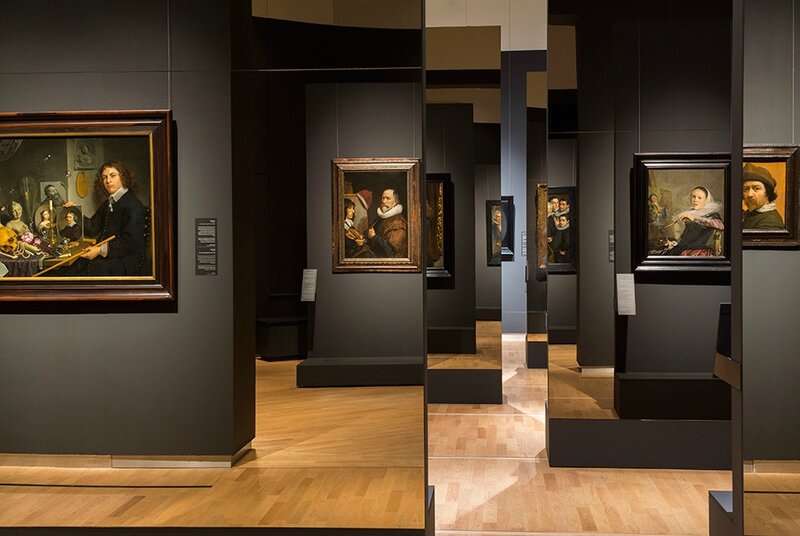 Visitors will come face-to-face with legendary painters such as Jan Steen, Rembrandt, Carel Fabritius and Gerrit Dou. An intriguing encounter with the masters of self-portrait from the Golden Age. © Ivo Hoekstra. Photo: Mauritshuis, Den Haag