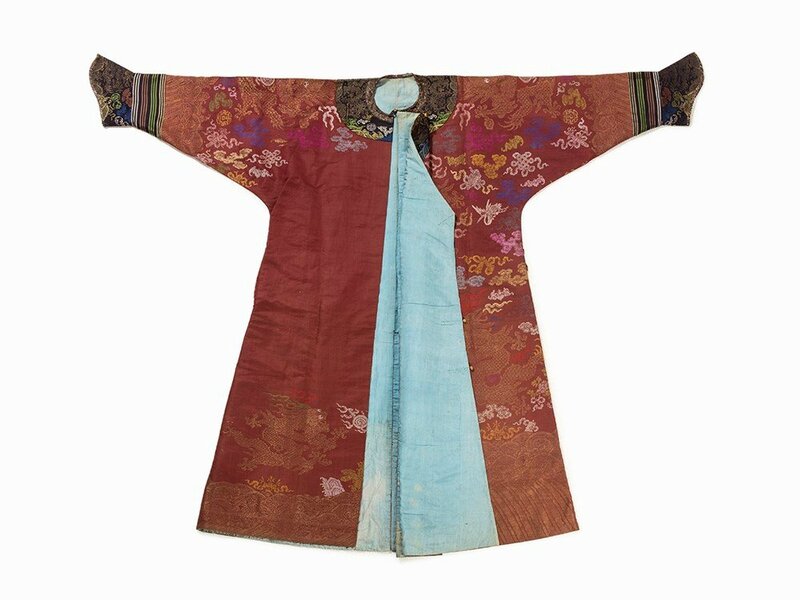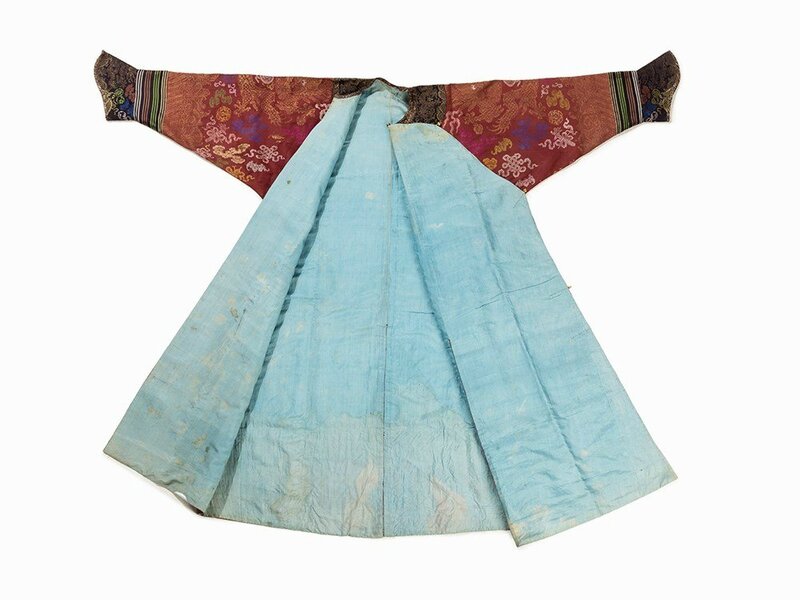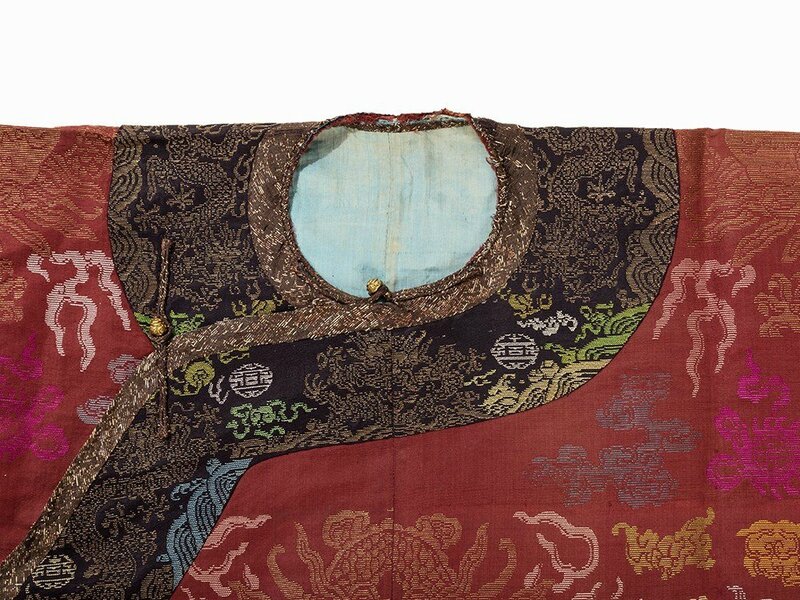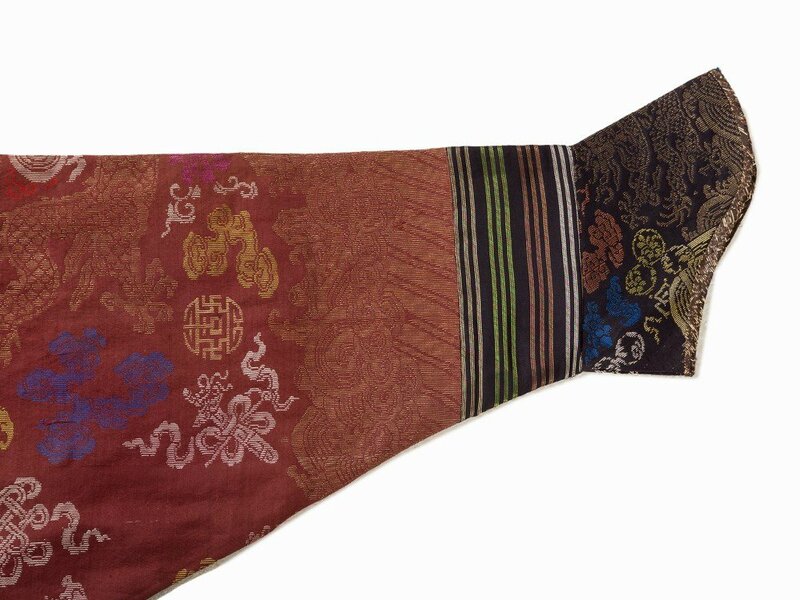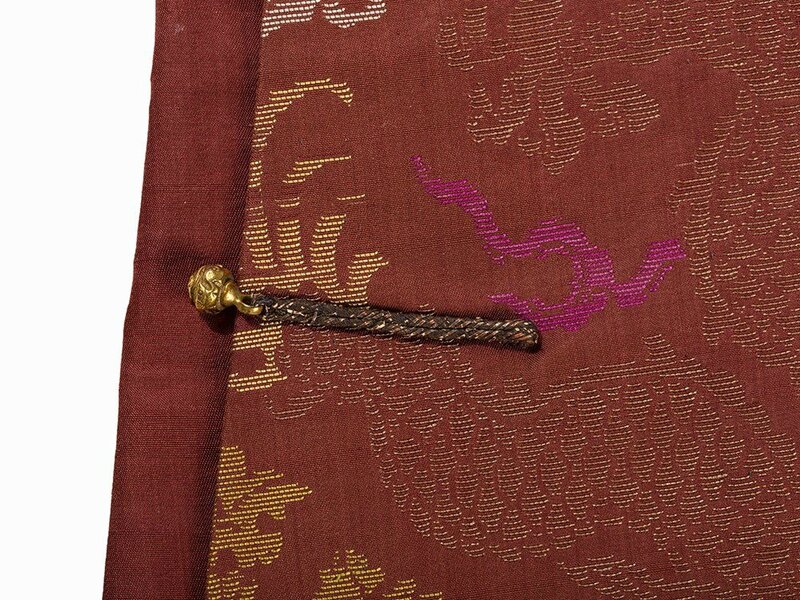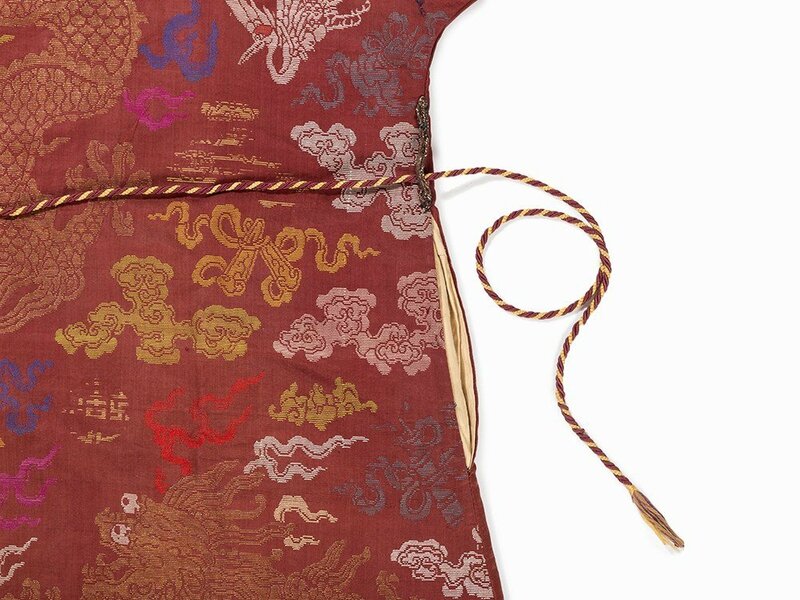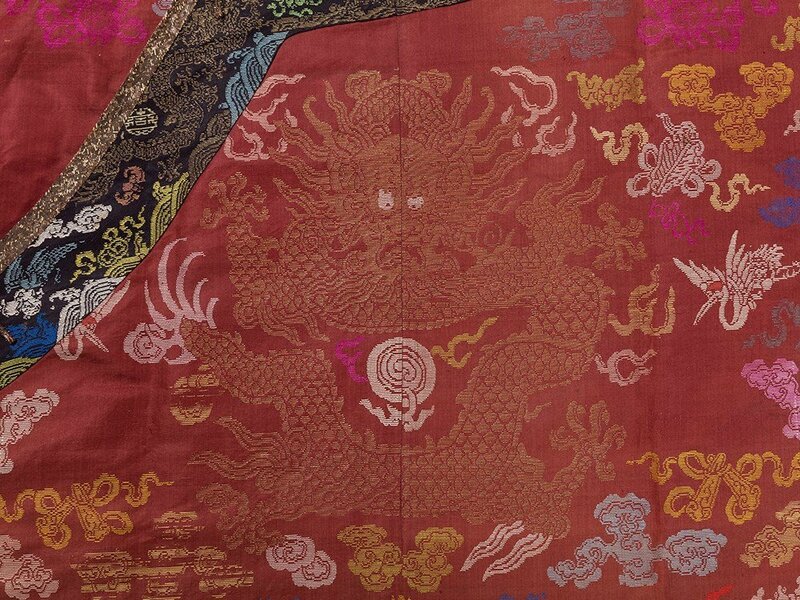 Lot 122. Burgundy Red Silk Robe 'Pao' with Dragons, 19th-20th century. Estimate €1,500 – €1,950. Photo Auctionata AG
Silk. Garment with exquisite embroidery. With depiction of dragons with magical pearl, Buddhist symbols of good fortune, cloud formations and cranes over a banner of waves. Intense colors on a burgundy background. he hems of the sleeves in black color with colored embroidery. Light blue inner lining. With a silk cord. Length of neck to the hem: c. 134 cm. Sleeve end to sleeve end: c. 171 cm.
The garment is in good condition with usual signs of age and wear. Loose threads here and there and faded color inside can be seen. The collar is slightly thinned. The length measures c. 134 cm.
Auctionata AG. Treasures of Asian Art, 9:00 AM - Jan 25