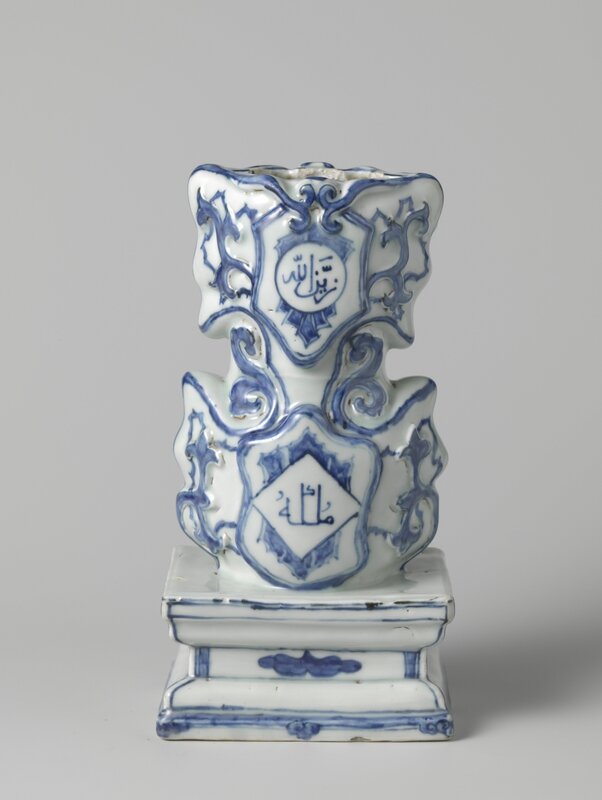 Vase with Arabic inscription, Zhengde mark and period, c. 1506 - c. 1521, blue and white porcelain, h 24.8cm × l 13cm × w 9.8cm. AK-RAK-1973-16. Rijksmuseum, Amsterdam.
Vase on a profiled basis , in which a large 'bakscheur'. The vase is shaped like a rock and is painted in underglaze blue. The vase is decorated with tendrils in high relief, the front and rear two superposed cartouches where Arabic inscriptions. The vase is marked at the bottom with the six - character mark Zhengde in a double rectangle. The flat upper side is broken
The rare shape of this vase probably represents two butterflies, symbols of good fortune, placed one above the other. Its Arabic inscription reads 'May Allah honour his kingdom with prosperity until the end of time.' The vase was made for the Muslim community in China or as export ware for the Islamic market.