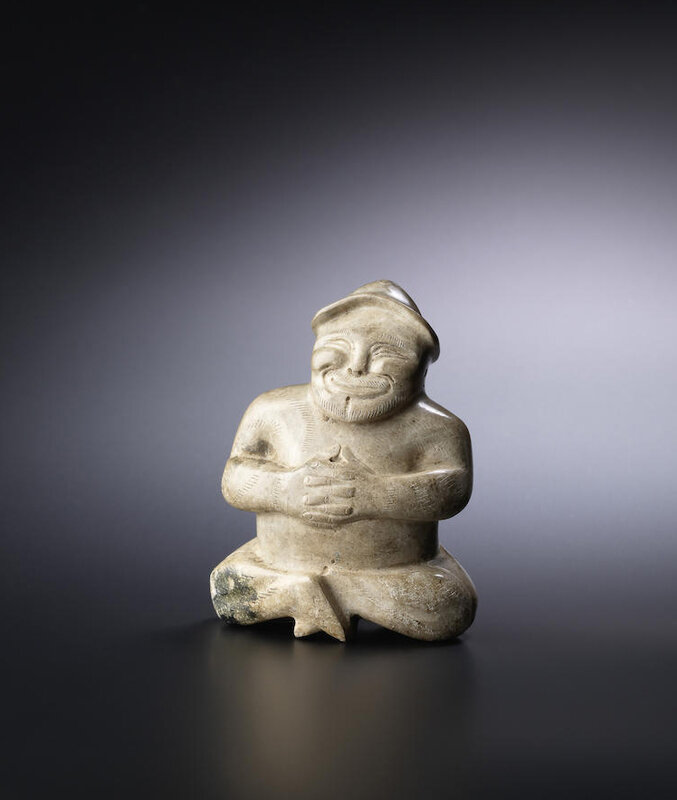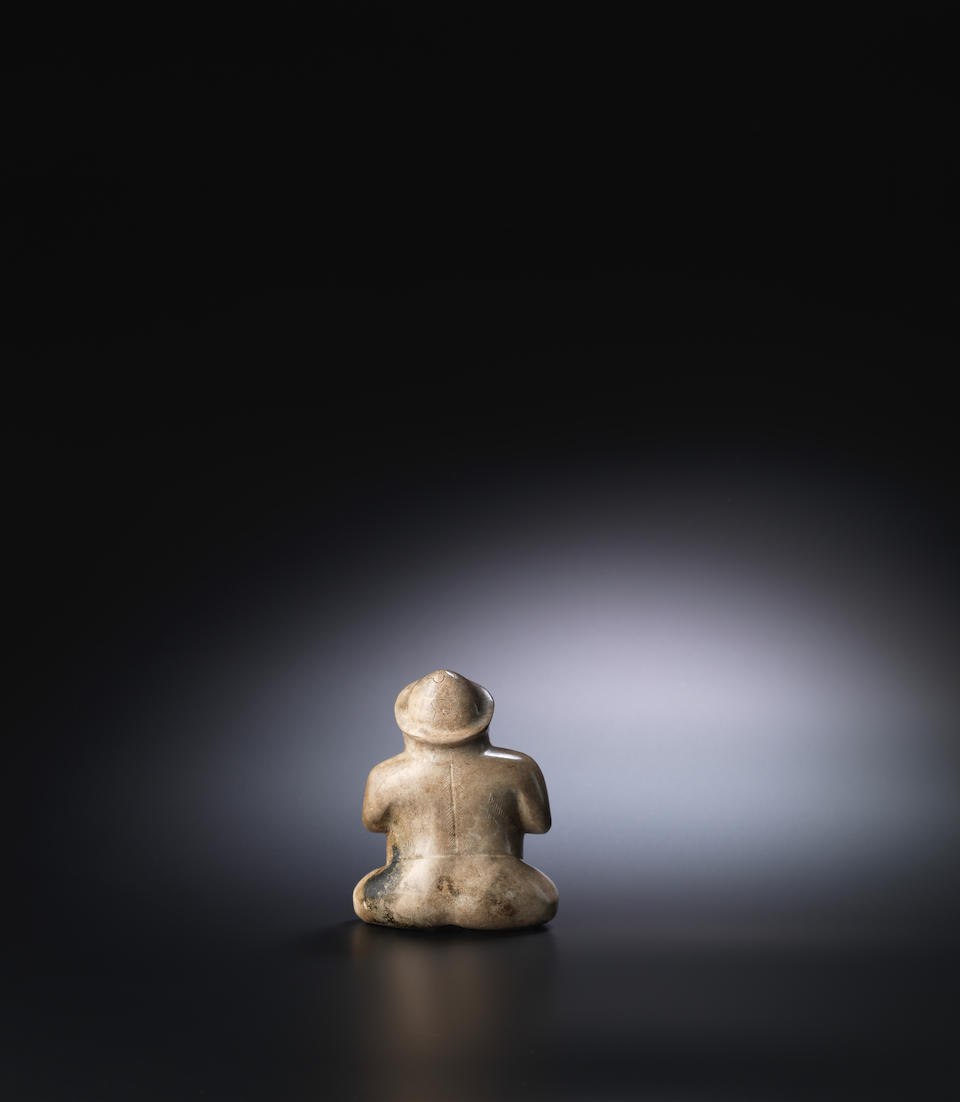 Lot 34. A rare pale brown jade seated male figure, Eastern Han Dynasty (25-220); 7.5cm (3in) high. Estimate HK$ 300,000 - 500,000 (€35,000 - 58,000). Sold for HK$ 4,600,000 (€ 545,670). Photo: Bonhams.
Seated cross-legged, with hands held together in front of his bare chest, his face carved with a wide smile and rounded dimpled cheeks, wearing a conical hat with two floral motifs, the beard, eyebrows and chest hair depicted by finely incised lines, the stone of an opaque pale beige-brown tone with black areas.
Note: Human figures are rare in Han jades and appear to follow ceramic or bronze models found in tombs. The current lot is in particular, extremely rare for the figure's cross-legged posture. Related seated jade figures from the Han dynasty include: a jade seated figure, dated mid-Western Han dynasty, excavated from tomb no.1 in Lingshan, Mancheng County, Hebei Province, currently in the Hebei Provincial Centre of Cultural Relics Protection, illustrated by Gu Fang, The Pictorial Handbook of Ancient Chinese Jades, Beijing, 2007, p.247; another jade seated figure, dated late Western Han dynasty, in the Aurora Museum, Taipei, illustrated by Tsai Ching-Liang, Jades of Han Dynasty, Taipei, 2005, pl.118; and a jade figure of a seated old man, dated Eastern Han dynasty, illustrated by R.Keverne, Jade, London, 1991, p.123, pl.28.
Bonhams. THE SZE YUAN TANG COLLECTION OF CHINESE JADES, 11:00 HKT - HONG KONG, ADMIRALTY