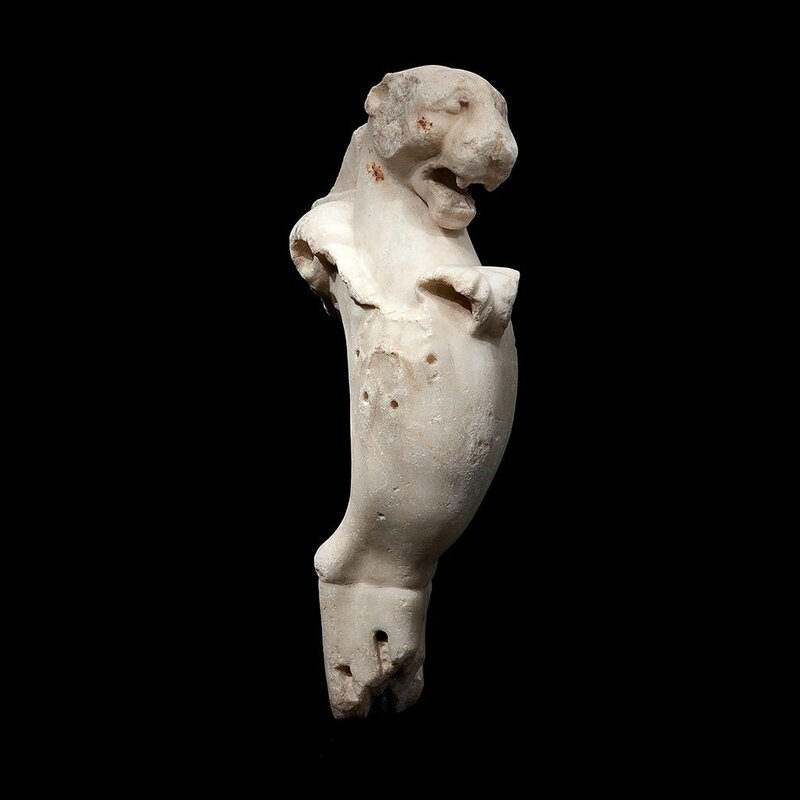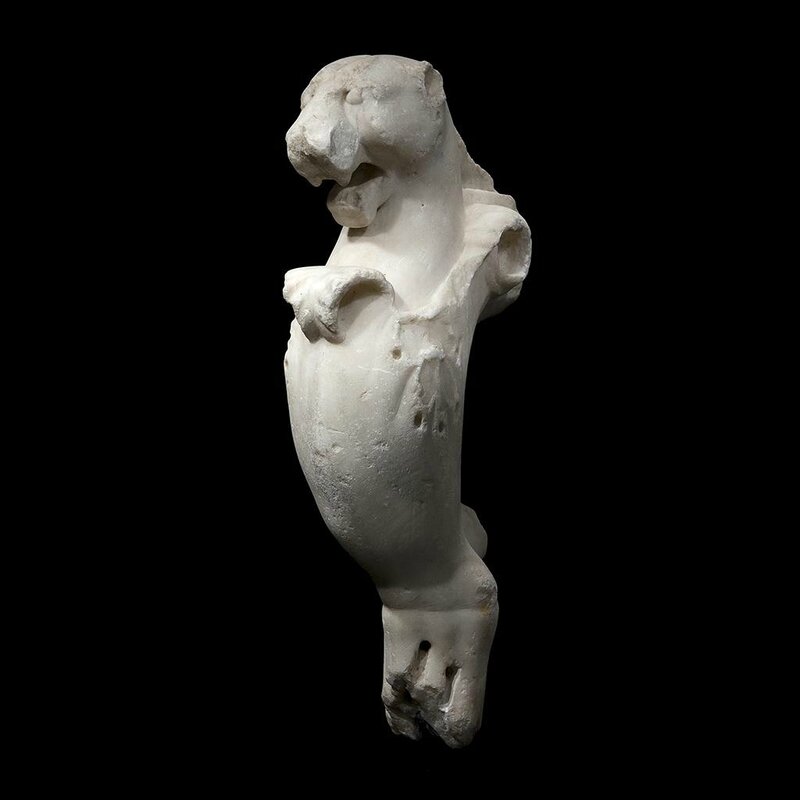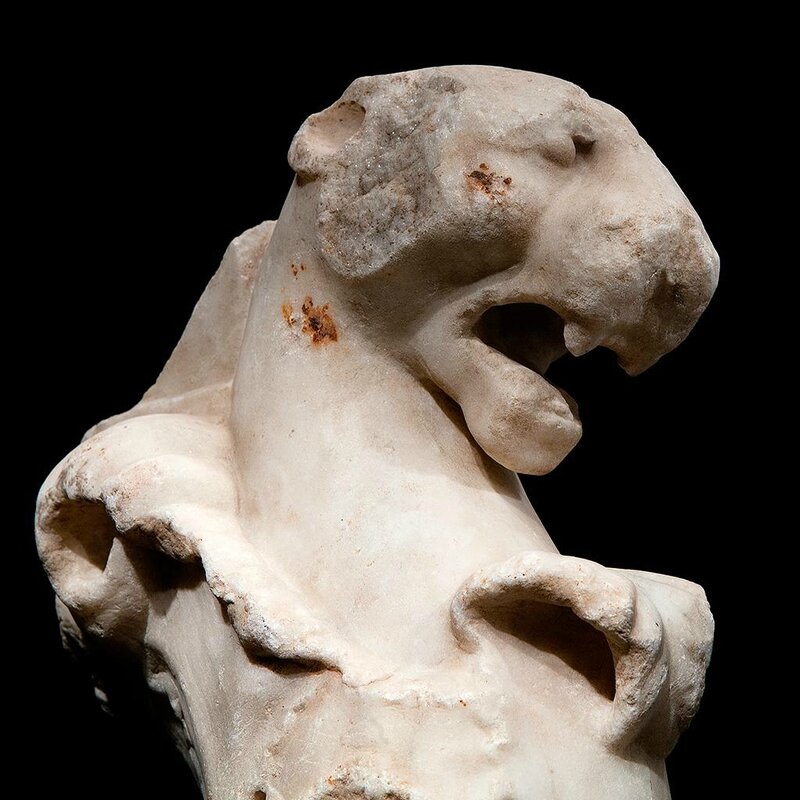 Panther Trapezophoros, Roman, 1st - 2nd Century AD. Marble. Height 53 cm. Arqueología - Ancient Art at Brafa Art Fair, Brussels, 21-29 january 2017.
In ancient Rome owning furniture was a mark of distinction. The majority of the population would have lived with only the most basic items, predominantly fashioned from wood. For the aristocracy however furnishings were handcrafted from the most durable materials such as marble and finished with fine decorative details. Their furnishings achieved a level of sophistication and artistry.

PARALLELS: Sotheby's. New York. Antiquities. 11 June 2010. Lot 45.
Sotheby's. New York. Antiquities. 7 June 2012. Lot 52.
Provenance: Private collection B.C., Barcelona, acquired in the 1960.
Bagot Arqueología - Ancient Art - Classical and Egyptian Antiquities. Consell de Cent 278, 08007 Barcelona, Spain