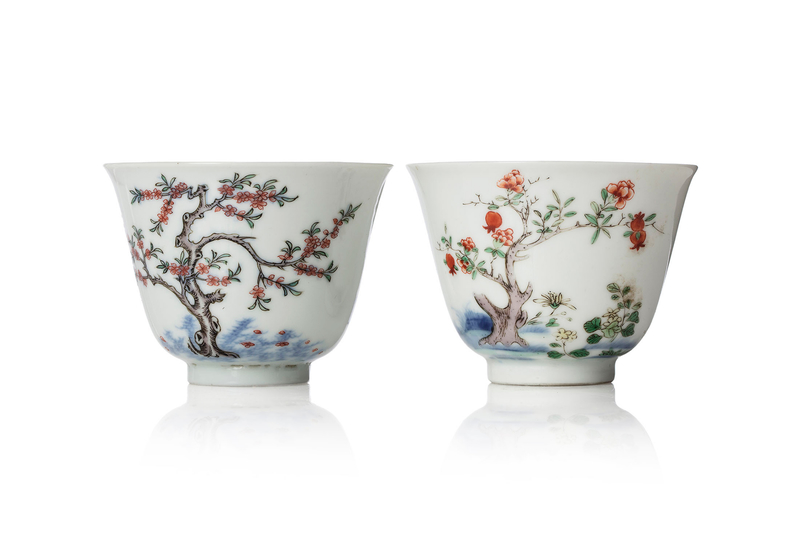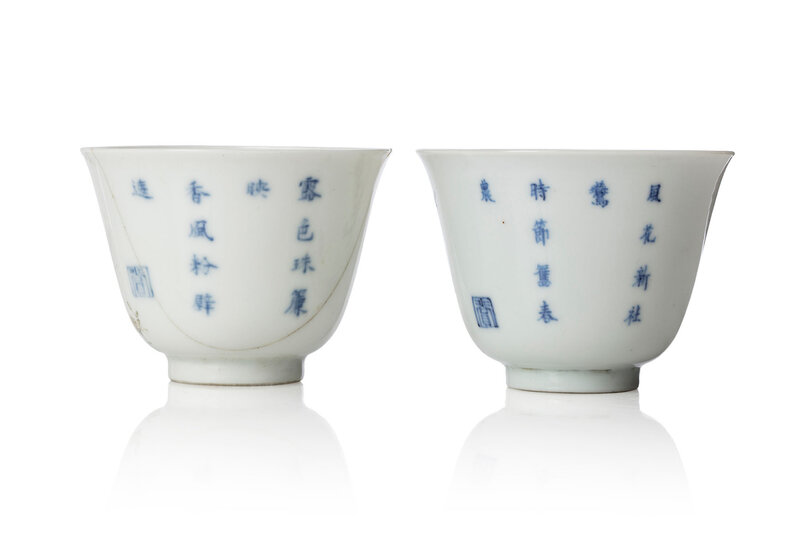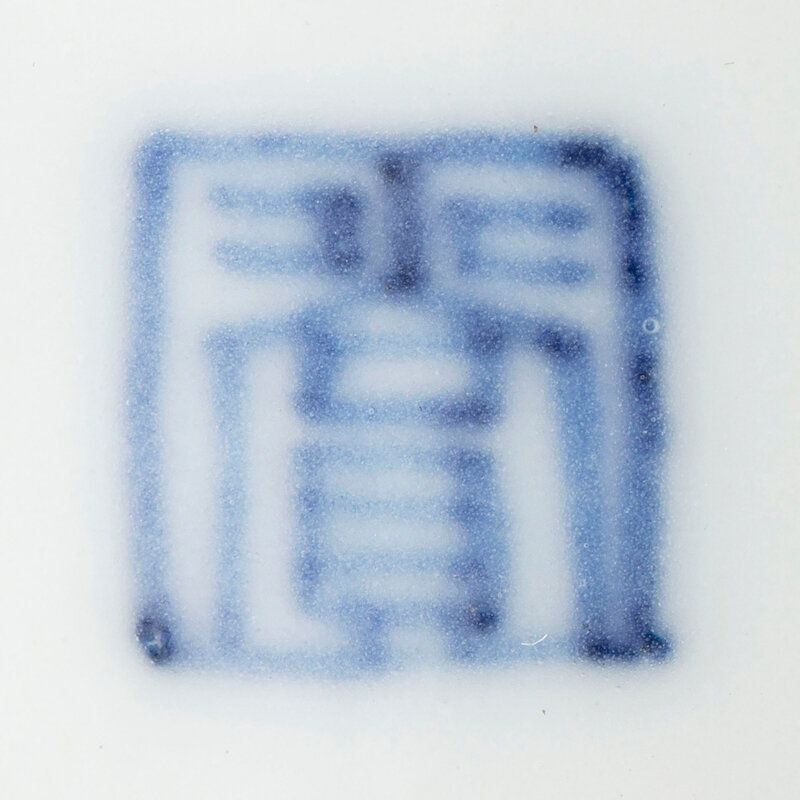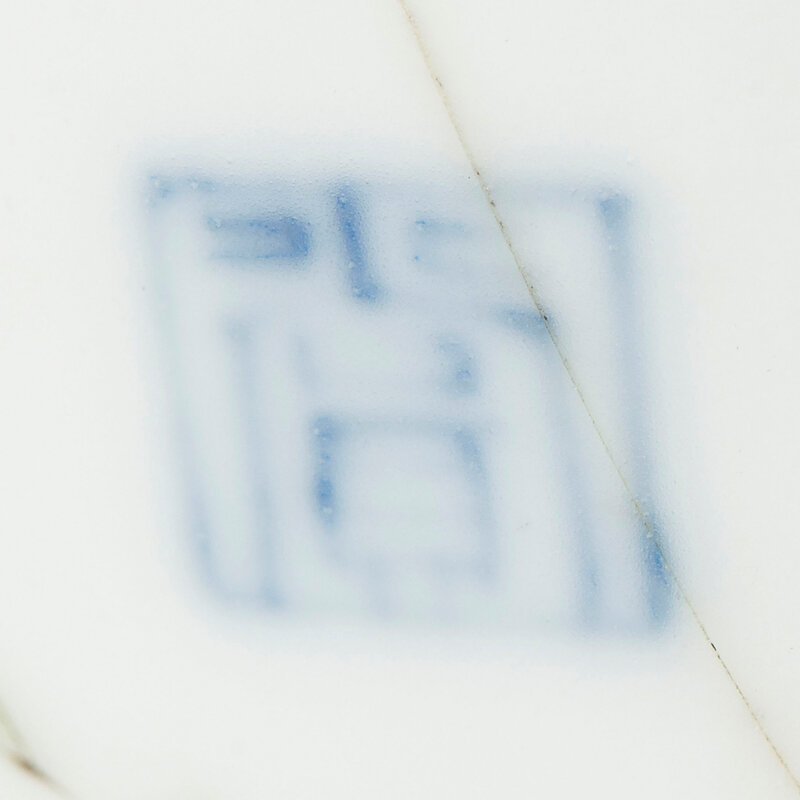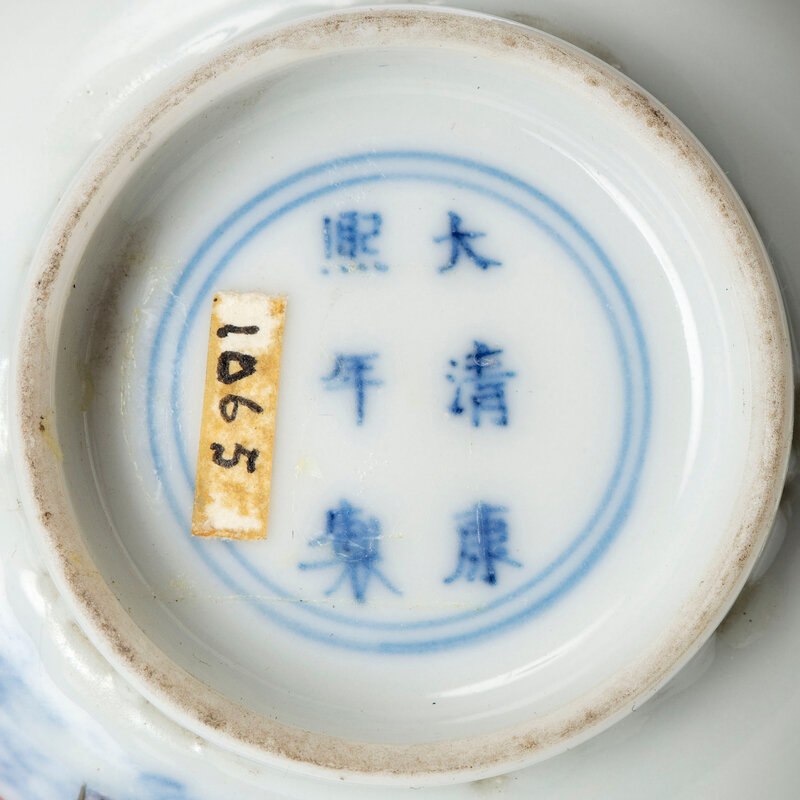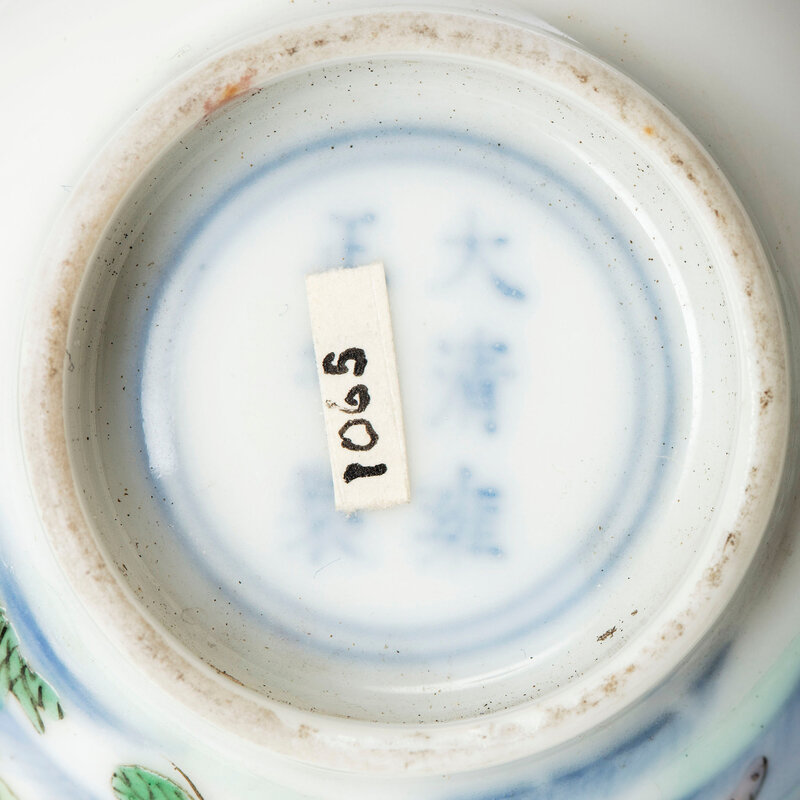 Lot 569. Chine, Dynastie Qing, XVIIIe siècle. Deux coupes à vin dites 'coupe du mois' en porcelaine à décor de la famille verte, un poème et marque d'appréciation Shang au revers.Hauteur : 5 cm. Diamètre : 6.5 cm. Estimation: 12 000 € / 15 000 €. Adjugé 56 000 €. Courtesy Artprecium
Ces coupes impériales font partie d'un groupe de douze, chacune représentant un des mois de l'année.

L'une porte une marque Kangxi, elle présente un fêle et un léger défaut de cuisson au col.
La seconde porte une marque Yongzheng et présente un fêle traversant le col de part en part.

Provenance : Collection Spoerry, inventorié dans le carnet de collection sous le numéro 1065.

Une facture de la Companie Chinoise Tonying à Paris datée de Novembre 1936 accompagne ce lot.

Two Chinese 18th century Kangxi mark and Yongzheng mark imperial famille verte 'month' cups decorated with trees corresponding to months of the year and poems.

Provenance: Spoerry collection, mentioned in the collector's personal inventory under the number 1065.

An invoice from the Companie Chinoise Tonying à Paris dated November 1936 comes with this lot.
Arts d'Asie chez Artprecium, 75009 Paris (France), le 14 Décembre 2018 à 10h et 15h - Monsieur Jean GAUCHET, Expert.