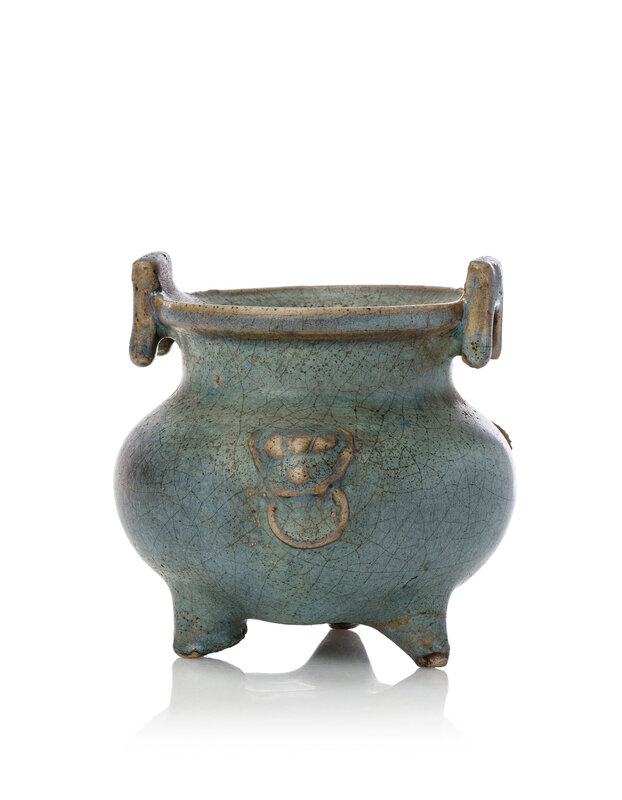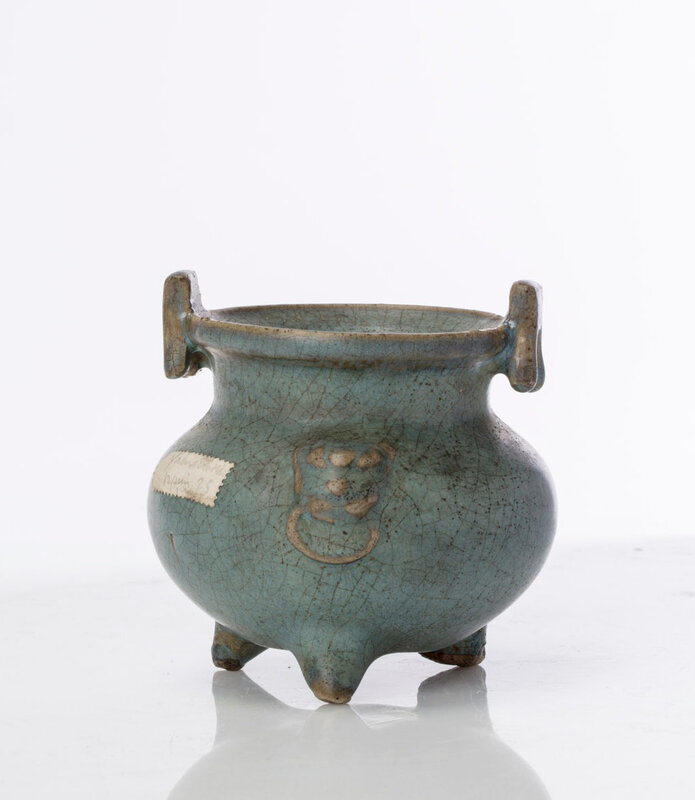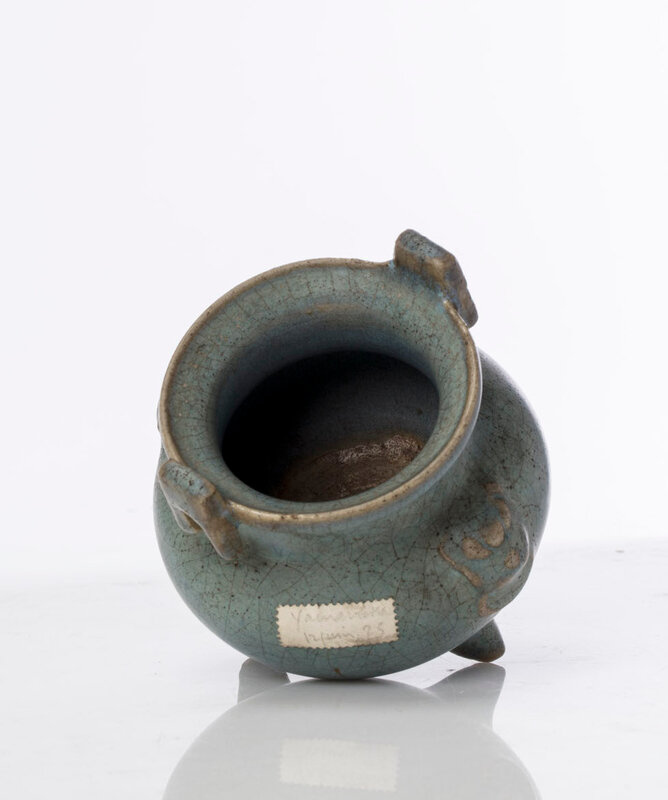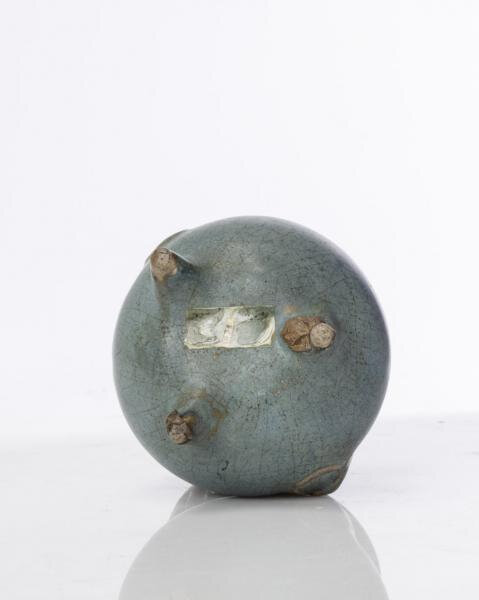 Lot 554. Chine, Dynastie Song, XIIe siècle, Brûle-parfum tripode 'Koro' en céramiqueà couverte Junyao. Hauteur : 8 cm. Estimation: 4 500 € / 5 000 €. Adjugé 7 000 €. Courtesy Artprecium

Le col légèrement surmonté et orné de deux anses. Les flancs comprenant deux anses additionnelles à forme de masques tenant un anneau.

Provenance : Collection Spoerry, inventorié dans le carnet de collection sous le numéro 1035.

Une facture de la Société Yamanaka & Co. à Londres datée de Juin 1925 accompagne ce lot.

A Chinese Song dynasty Junyao tripod censer.

Provenance: Spoerry collection, mentioned in the collector's personal inventory under the number 1035.

An invoice from Yamanaka & Co. Ltd in London, dated June 1925 comes with this lot.
Arts d'Asie chez Artprecium, 75009 Paris (France), le 14 Décembre 2018 à 10h et 15h - Monsieur Jean GAUCHET, Expert