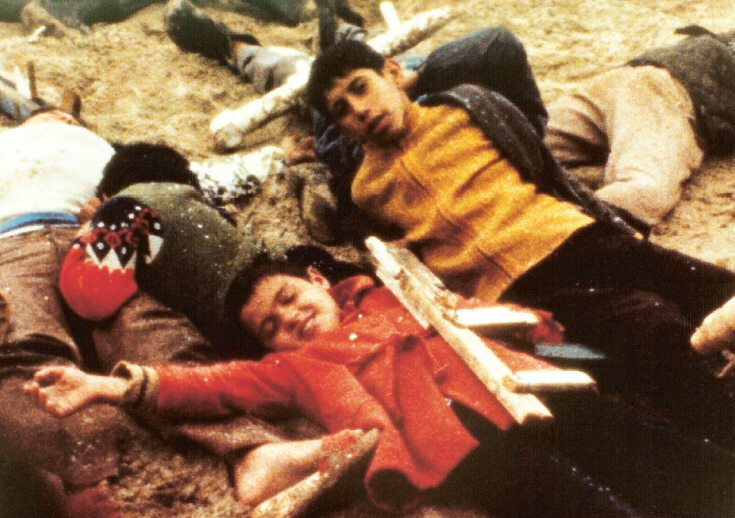 Jocelyne Saab, "Zones De Guerre", 25 x 19,3 cm / 176 pages. Textes (français / english / arab) : Elias Sanbar, Etel Adnan. Direction d'ouvrage : Nicole Brenez.
L'œuvre photographique de Jocelyne Saab témoigne de cinq décennies de conflits dans le tiers-monde en général et au Moyen-Orient en particulier, histoire saisie dans l'étendue et la diversité de ses dimensions, blessures, disparitions et renaissances.
L'ensemble permet à la fois de suivre un panoramique exceptionnel de l'histoire contemporaine (Liban, Lybie, Égypte, Iran, Sahara occidental, Kurdistan, Vietnam…), et de découvrir le regard analytique et aimant d'une artiste engagée.
Jocelyne Saab's photographic œuvre documents five decades of conflicts in the Third World in general and in the Middle East in particular–a history she captures in the full breadth and diversity of its dimensions, injuries, disappearancesand rebirths.
Her work provides an exceptional panorama of the recent history (Lebanon, Libya, Egypt, Iran, Western Sahara, Kurdistan, Vietnam…), while revealing the penetrating and loving gaze of a committed artist.
Lancement du livre de Jocelyne Saab, "Zones de guerre", à la librairie du MK2 Quai de Loire, à Paris, le 18 décembre 2018 de 19:00 à 22:00.