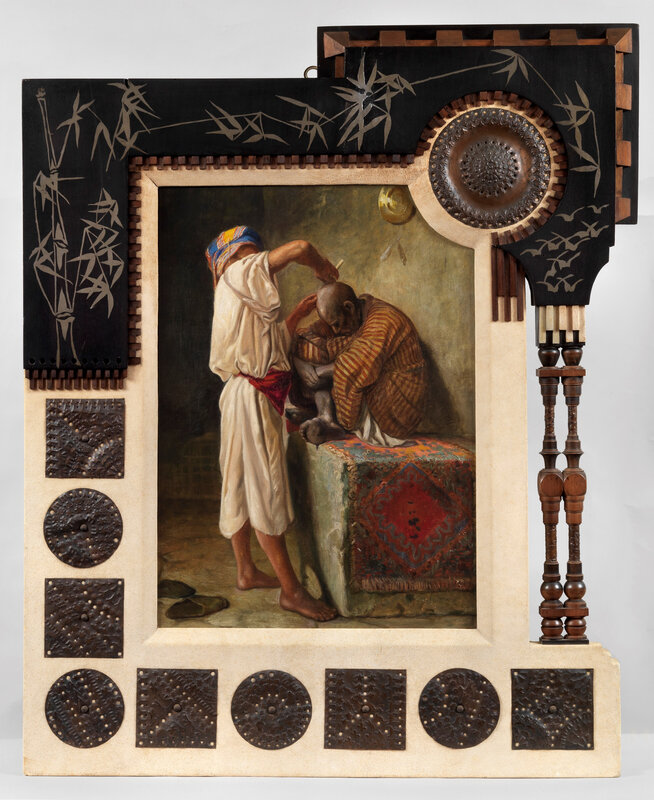 Carlo Bugatti (Milano 1856-1940 Molsheim), Ebonized walnut partly covered with bleached deerskin, with embossed copper applications and an orientalist painting,112 x 92 cm. © PAOLO ANTONACCI
The wooden frame is partly covered with bleached deerskin and has embossed copper applications, brass inlays and pewter decorations with floral motifs.
The Orientalist painting inside the Bugatti frame depicts the a barber's workshop.
Provenance: collection of the Villa Tib in Grissina by Baron Branca, who commissioned the artist with to make furniture and furnishings for his property.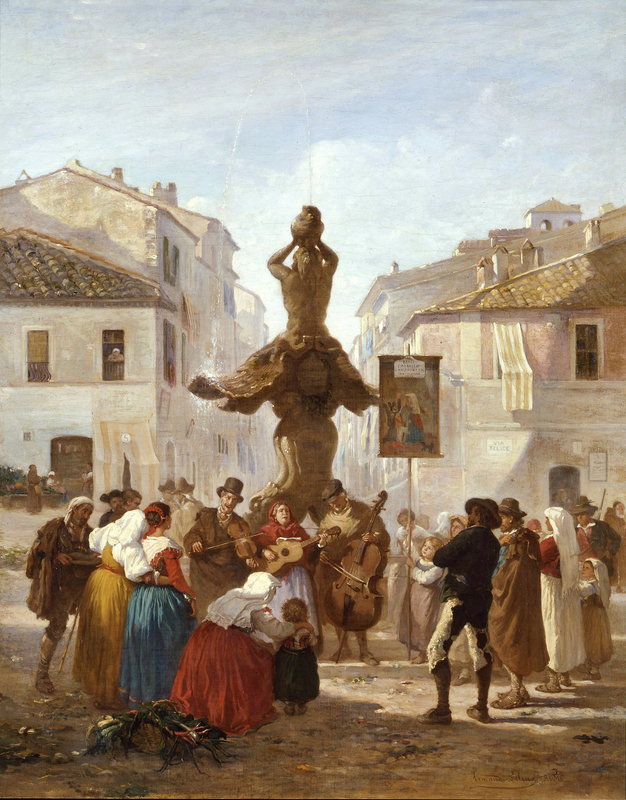 Armand Hubert Simon Leleux (Paris, 1818-1885), Musicians in Piazza Barberini, Rome. Oil on canvas, 90 x 70 cm. Signed lower right: Armand Leleux, Rome. Dated on the banner: 1862. © PAOLO ANTONACCI.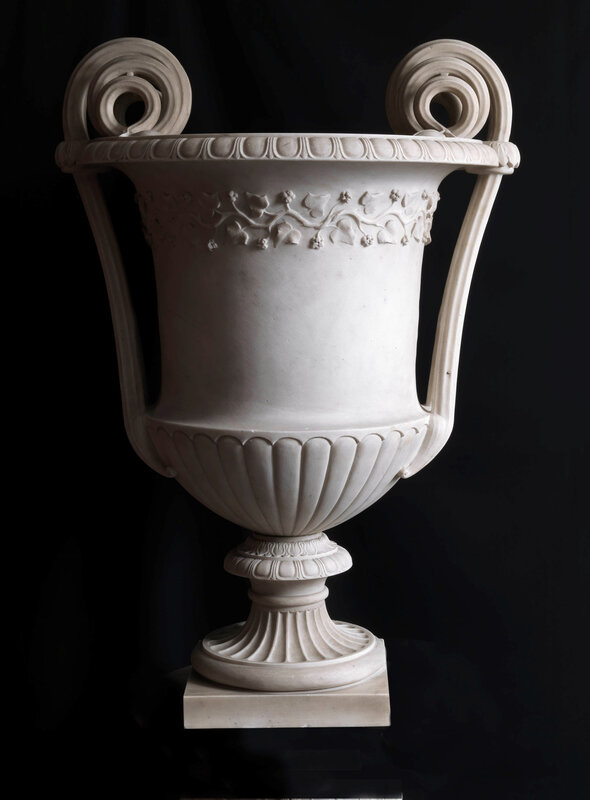 Krater vase with two handles ending in volutes, Italy, Roman workshop, second quarter of the 19th century. White Carrara marble, 85 x 63 cm. © PAOLO ANTONACCI.
Provenance: aristocratic palace, Rome.