Leoncillo Leonardi (Spoleto 1915-1968 Rome), Abstract enamelled terracotta sculptures, circa 1950. Ceramic, 52 x 35 cm each. © W. APOLLONI SRL.
Provenance: house of Raf Vallone (an Italian neo-realist actor).
Literature: 'Leoncillo Le Ceramiche', De Luca Editori D'arte, 2018.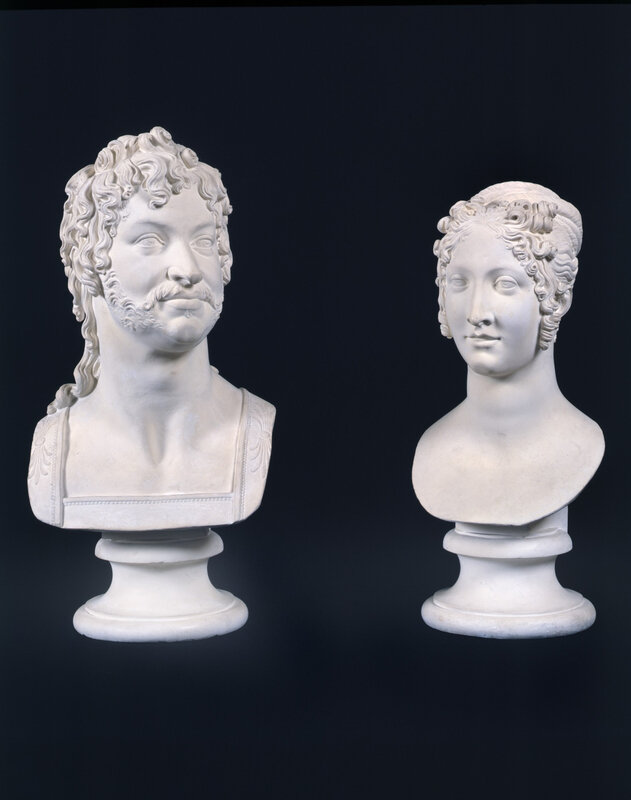 Antonio Canova (Possagno 1751-1822 Venice), Busts of Caroline Bonaparte and Joachim Murat, Queen Consort and King of Naples, c. 1813. Plaster, cast in Antonio Canova's workshop, 65 x 32 cm and 58.5 x 26 cm © W. APOLLONI SRL.
Provenance: the House of Wittelsbach, a royal family from Bavaria.
Philippe-Jacques van Bree (Antwerp 1786-1871 Brussels), Roman women at a fountain, 1838. Oil on cardboard, 100.7 x 129 cm. Signed and dated: P. Van Bree © W. APOLLONI SRL.