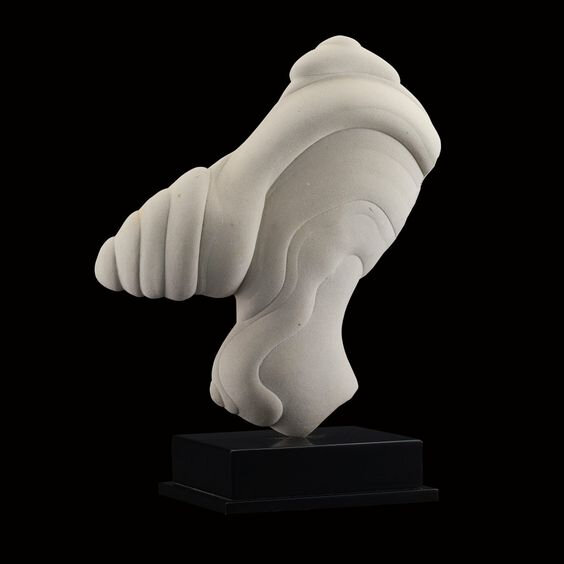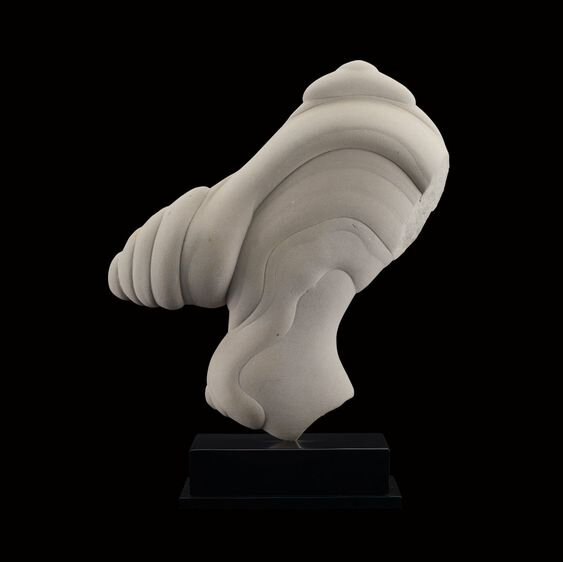 Lot 5109. A Gogotte, Oligocene (30 Million Years Old), Fontainebleau, France; with stand 38 cm, 14 7/8 in. Estimate 20,000 — 30,000 HKD. Sold for 25,000 HKD (2,958 EUR). Courtesy Sotheby's.
Note: A gogotte is a millions-of-years old naturally shaped mineral rarity consisting of tiny quartz fragments held together by calcium carbonate and the present gogotte is a beautiful concretion made of sandstone with a sublime grain.
These bizarre sandstone formations from Fontainebleau in France, which inspired the Surrealists, can also be viewed today in the Versailles gardens. Louis XIV of France, known as the Sun King, commissioned similar gogottes to be excavated for his gardens. The ornately rounded, scrolling formations – somewhat Baroque in design – have been restored to their original state surrounding the mysterious Grove of the Three Fountains designed by Le Nôtre in 1677. A particularly well-preserved example of a sandstone concretion is on display at the Smithsonian Institution National Museum of Natural History in Washington D.C.
Sotheby's. EYE/EAST, Hong Kong, 22 May 2020