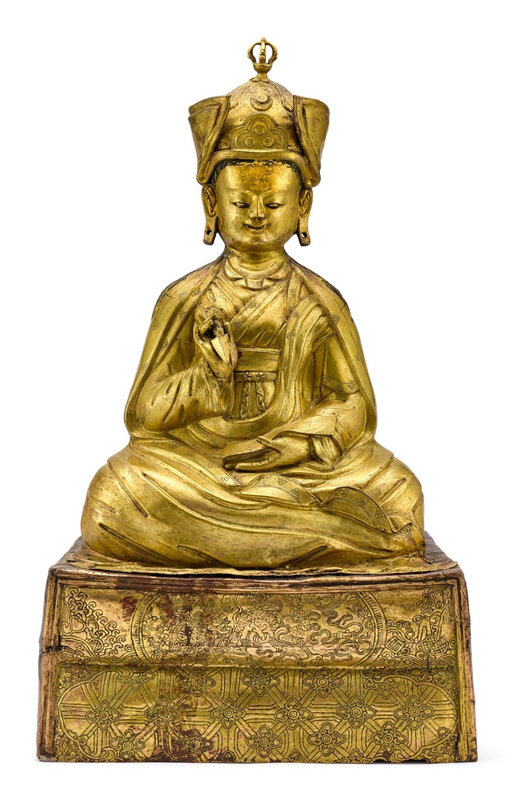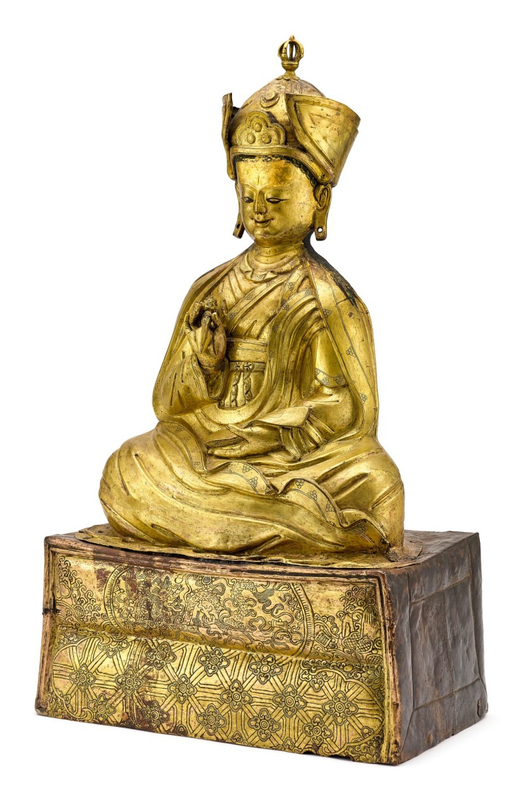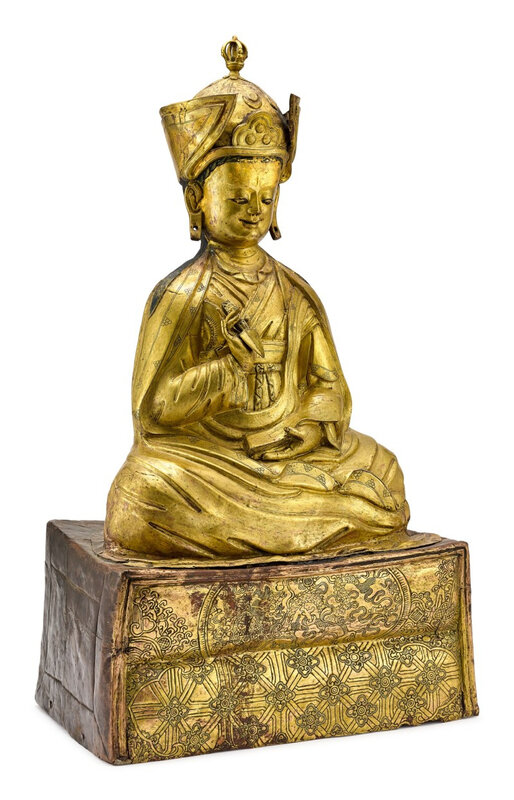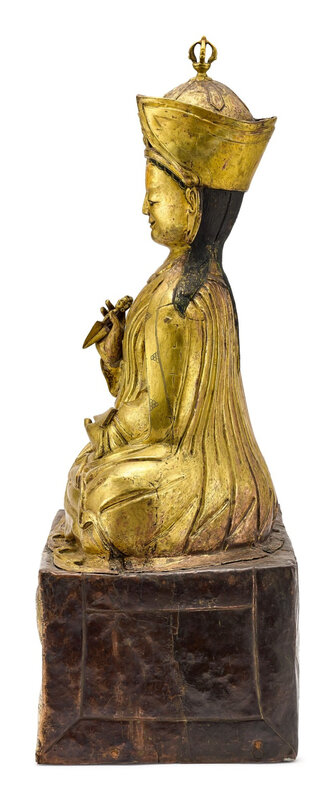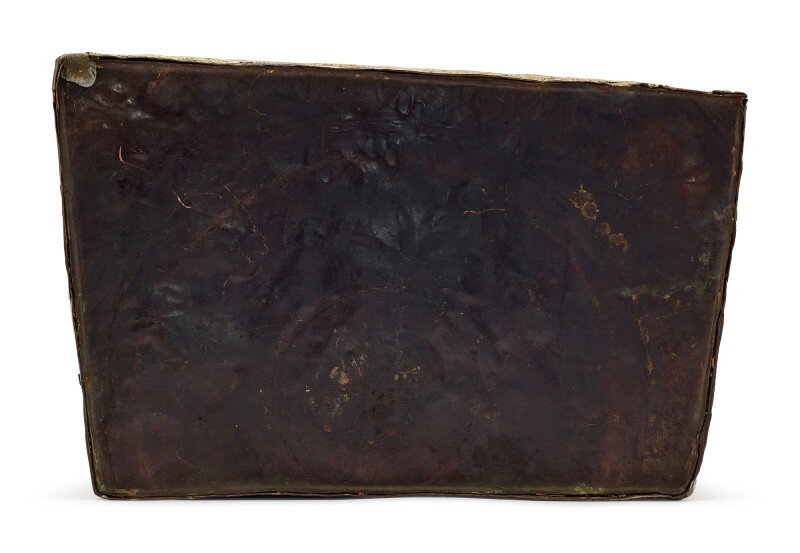 Lot 6048. A large gilt-copper repoussé figure of Padmasambhava. Tibet, 17th century; 65 cm, 25½ in. Estimate: 320,000 - 380,000 HKD. Lot sold 225,000 HKD. Courtesy Sotheby's.
Note: This large charismatic work depicts the legendary Indian pandita Padmasambhava. Known as Guru Rinpoche to Tibetans, and by many other names which reflect his multiple forms, Padmasambhava is credited with establishing Buddhism in Tibet. In the 8th century, the Indian abbot Shantarakshita and the Tibetan chögyal or dharma king Trisong Detsen invited the tantrika Padmasambhava to make the arduous journey to Tibet.
Along the way, he encountered and subdued the many local spirits, gods and goddesses and bound them by oath as sworn protectors and protectresses of Buddhism in Tibet. Upon his arrival in Ü province, Padmasambhava subdued the local spirits hindering the construction of Tibet's first monastery, Samye.
Sotheby's. A Selection of Buddhist Art from the Collection of Cheng Huan, Hong Kong, 30 June 2020