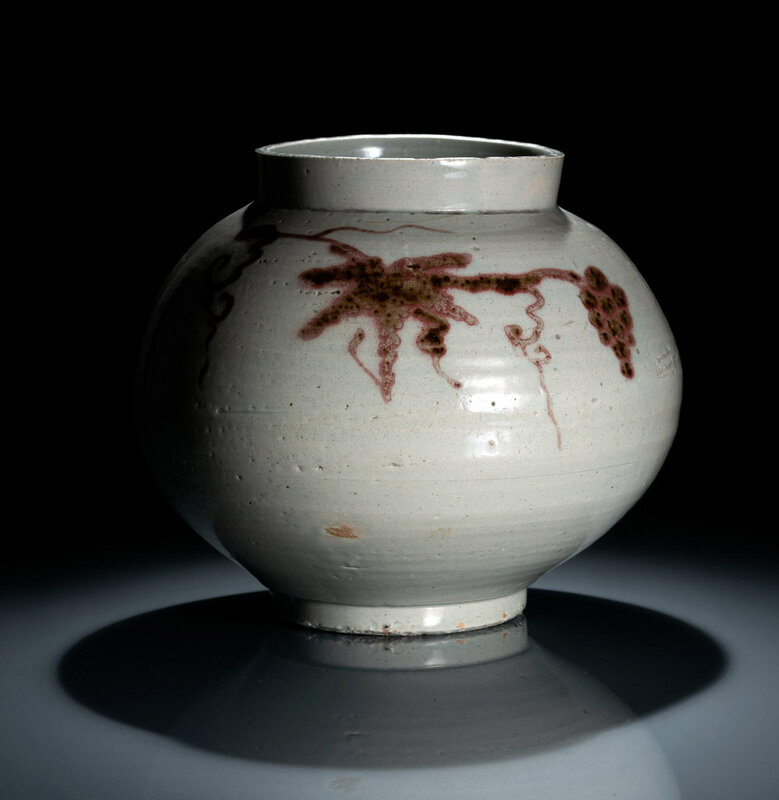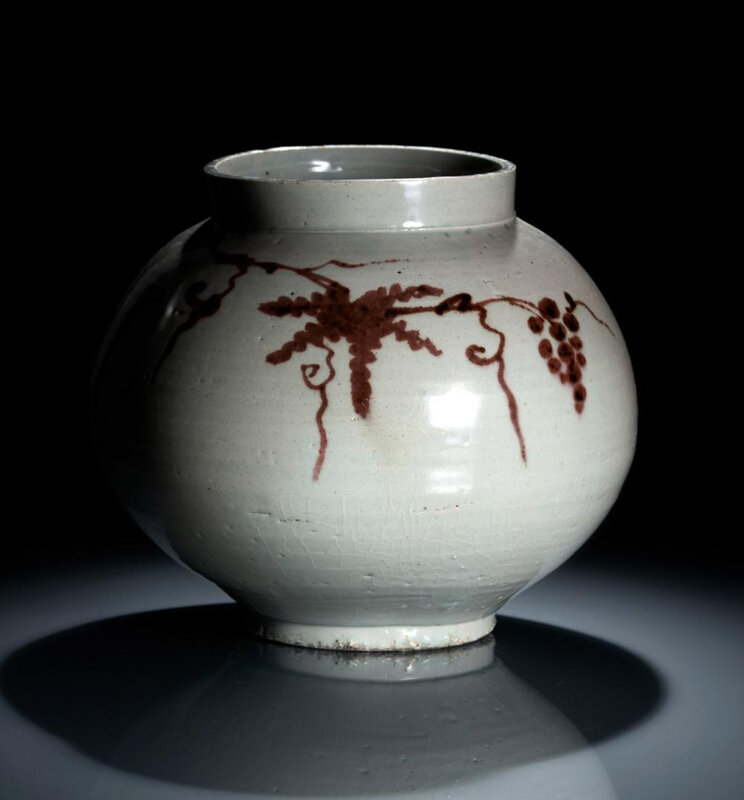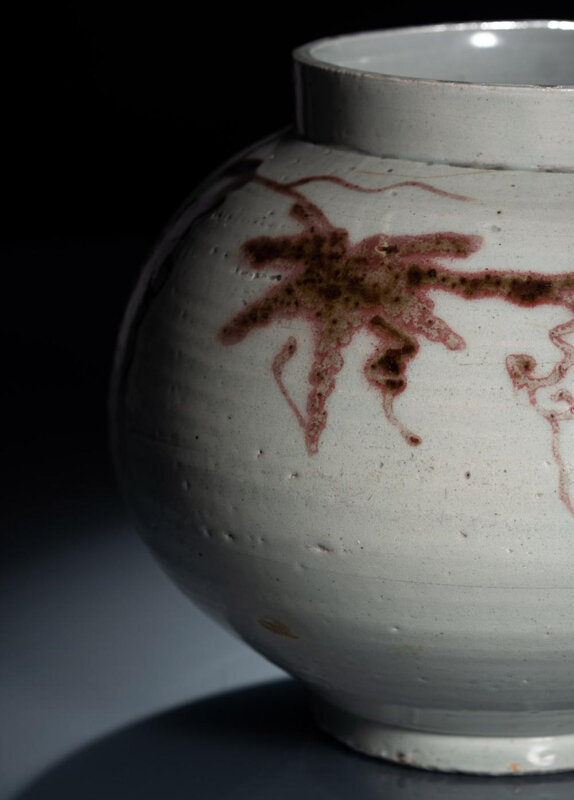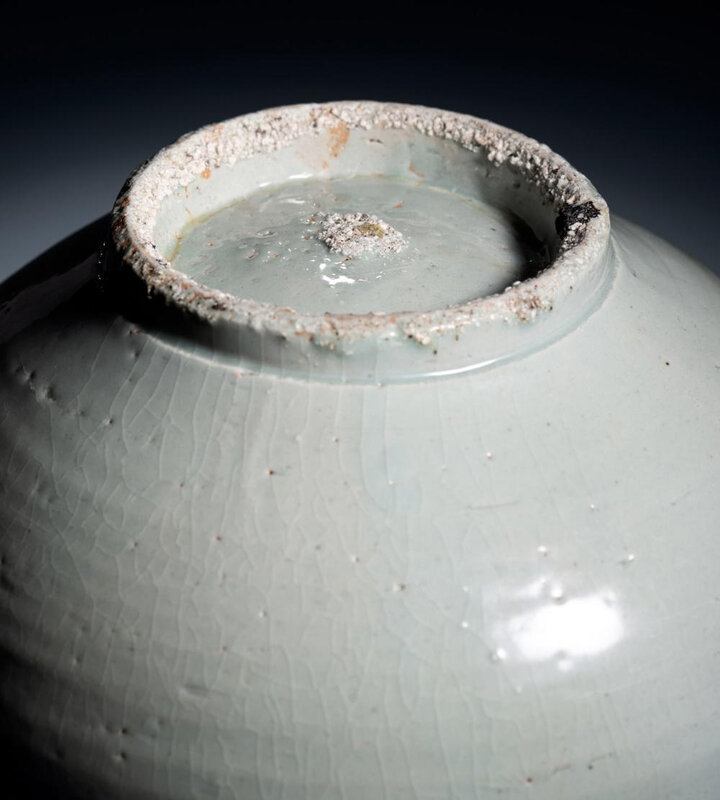 Lot 1302. A rare copper-red glazed grapevine jar, Korea, Yi dynasty, 18th century. H.21/D. 26,5 cm. Estimate: €30,000 - €50,000. Sold: €24,000. Courtesy Nagel.
Property from an important South German private collection, purchased from Klefisch Cologne, 30.11.2002 Lot 368.
Cf. Akaboshi, G. and Nakamaru, H. 'Five Centuries of Korean Ceramics' Pottery and Porcelain oft he Yi Dynasty', no. 6.