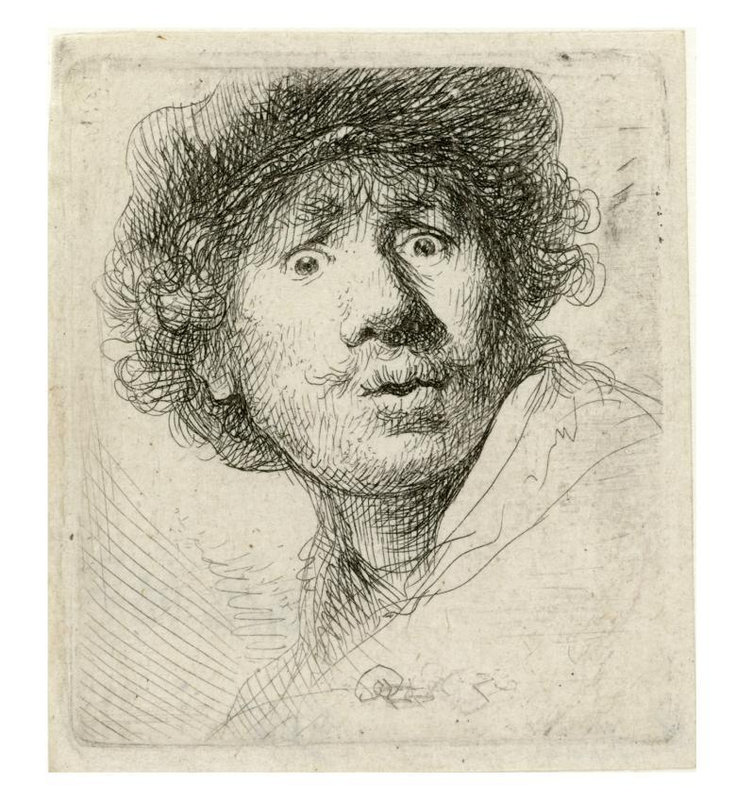 Rembrandt van Rijn (1606-1669), Self-Portrait in a Cap, Wide Eyed and Open Mouthed, 1630. Rijksmuseum, Amsterdam.
DUBLIN.- On Saturday 16 July 2022, the exhibition Dutch Drawings: highlights from the Rijksmuseum opened at the National Gallery of Ireland. Forty-eight works by 31 different artists who worked during the seventeenth century are on display. This historic and important exhibition will give Irish audiences the unique opportunity to view, at close quarters, drawings and prints by seventeenth-century Dutch artists from the Rijksmuseum's collection. The works in the exhibition give intimate insights into life in the Netherlands in the seventeenth century, from a child taking its first steps, to a captive monkey.

Anne Hodge, curator of the exhibition, commented: "Shakespeare's well-known lines 'All the world's a stage, and all the men and women merely players …' encompass the diversity of subject matter contained within these works on paper chosen from the Rijksmuseum's renowned collection. All of life is here, from studies of plants and animals to portraits of loved ones, and records of conflagrations and comets, architecture and landscape."
The exhibition complements the Gallery's strong collection of seventeenth-century Dutch paintings, and will be a must-see for visitors who have a familiarity with and fondness for Dutch art.
Rembrandt van Rijn (1606-1669), Three Heads of a Woman, One Lightly Etched, c.1637. Rijksmuseum, Amsterdam.
This exhibition includes works in a wide variety of media and techniques: graphite, ink, watercolour, chalks, etching and woodcut. Although predominately comprised of drawings, the exhibition also includes a small number of delicately executed prints by Rembrandt. Notable artists include Hendrik Avercamp, Nicolaes Berchem, Jan van Goyen, and Jacob van Ruisdael.

The drawings in this exhibition were produced for a multitude of reasons: as part of the process of making a painting, to practice drawing skills, to record a likeness, to mark an unusual event, to describe to science a plant from a far-off land, or to hang framed on a wall. They illustrate how artists strove to understand the world around them. Drawing, with its portable and inexpensive media and supports, was the tool that allowed artists to experiment and translate ephemeral images into lasting works of art.

The exhibition gives a sense of what life was like in the Netherlands in the seventeenth century and the real importance of drawing at that time. This display of exquisitely skilful works on paper emphasises the ever-lasting importance of drawing within the wider world of art.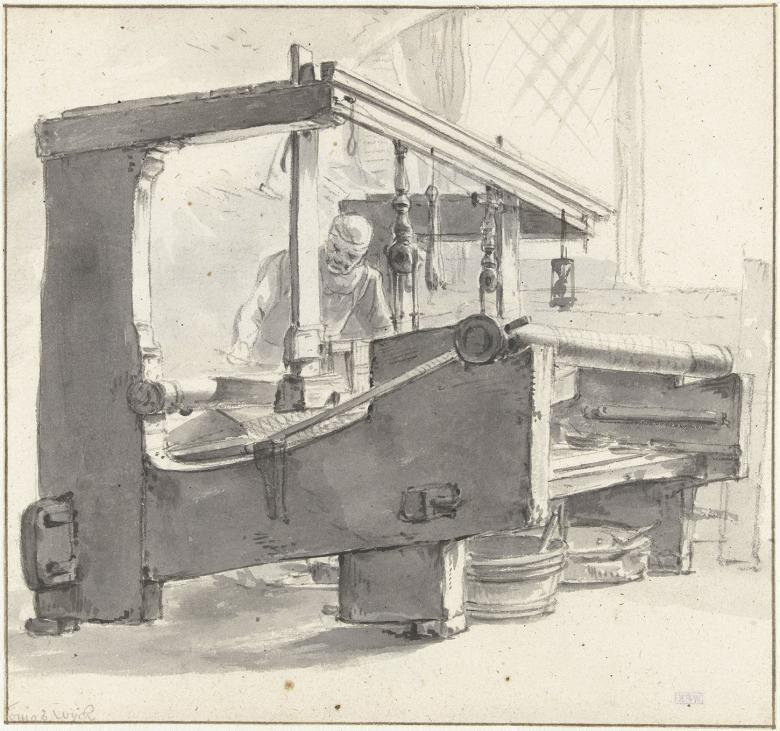 Thomas Wijck, A Weaver at Work. Brush and grey ink, over black chalk. Rijksmuseum, Amsterdam.
Ilona van Tuinen, Head of the Rijksmuseum Print Room, added: "This promises to be a wonderful exhibition, thoughtfully curated by Anne Hodge. I am delighted that the Irish public will be able to enjoy and admire some of our best works on paper. It is equally thrilling that our drawings and prints will benefit from the stimulating new context provided by the National Gallery of Ireland's rich holdings of Dutch seventeenth-century paintings."

Dutch Drawings: highlights from the Rijksmuseum is on display at the National Gallery of Ireland from 16 July, closing on 6 November 2022. A fully illustrated exhibition catalogue and a programme of learning events will complement the exhibition.

This exhibition is organised in cooperation with the Rijksmuseum in Amsterdam.
Lambert Doomer, A Comet above Alkmaar, c.1681. Pen and brown ink and grey wash, over black chalk. Rijksmuseum, Amsterdam.