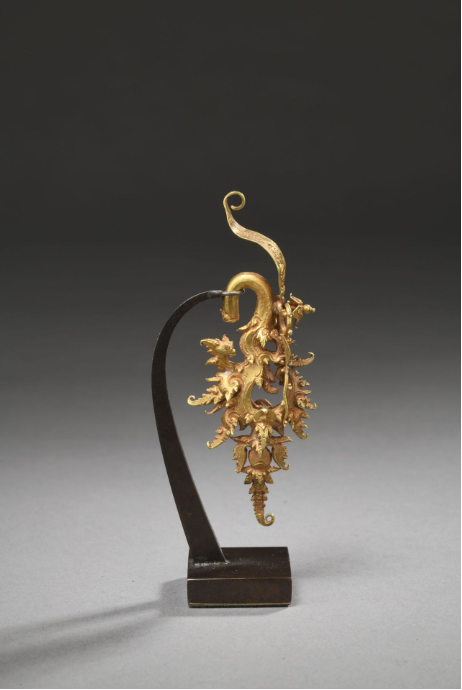 Lot 43. Java, Indonésie, Xe-XIIe siècle (époque Java de l'Est). Rare boucle (pendant) d'oreille en or jaune (18k), au décor d'une grande finesse fait d'enroulements, de parties saillantes et découpées d'inspiration végétale. L. 7,5 cm - Poids 30,30 g. Estimation 3000 - 5000 EUR. Courtesy De Baecque et Associés.
Un exemple conservé au Metropolitan Museum of Art de New York, 1998.544.49, donné comme « Eastern Javanese period », IXe-XIVe siècle ; un autre illustré dans Indonesian Art, A loan exhibition from the Royal Indies Institute Amsterdam, The Asia Institute, New York, 1948, p. 21, n°3.
De Baecque et Associés, Collection Serge Le Guennan : La géographie du détail, partie 1. Jeudi 05 Octobre 2023, Salle 1 - Hôtel Drouot.