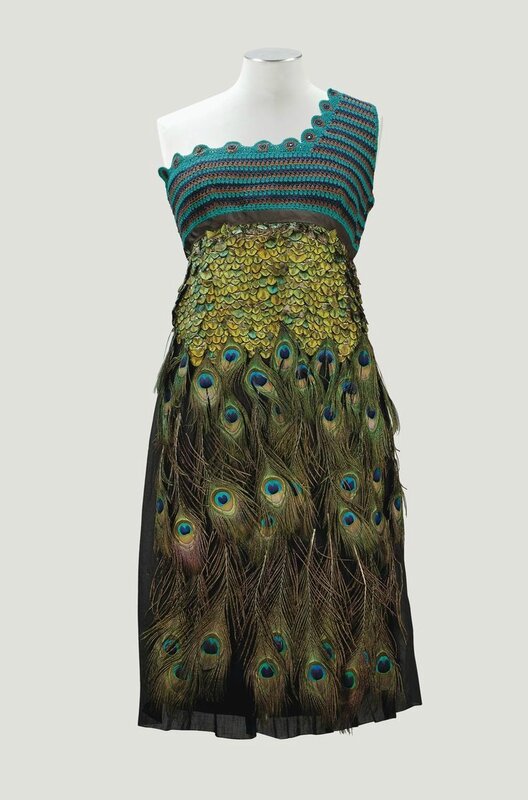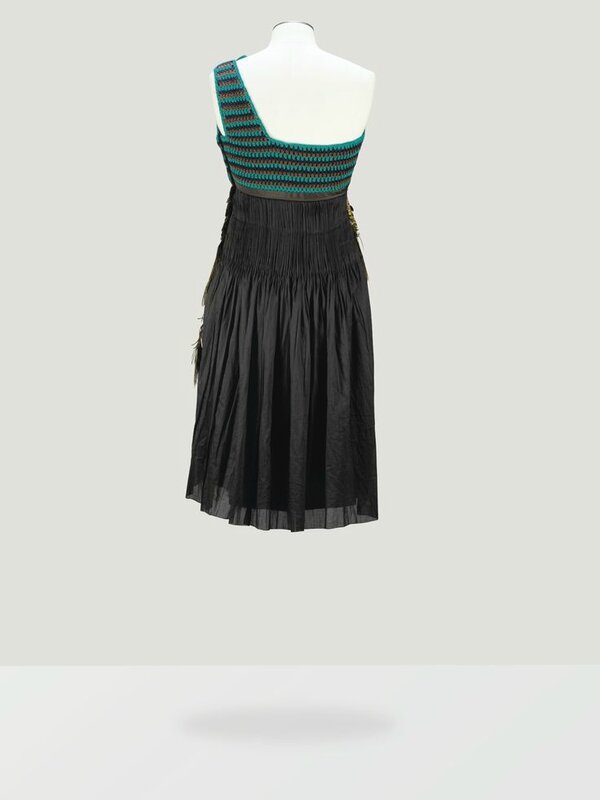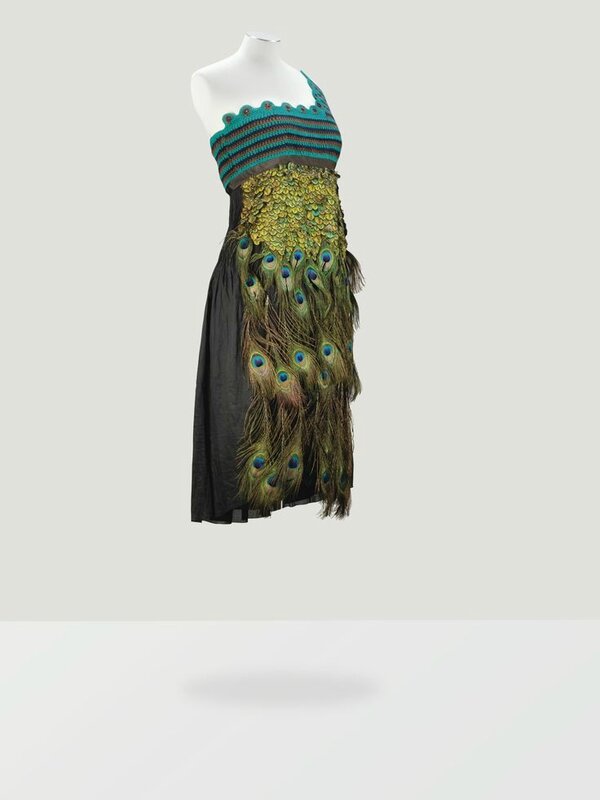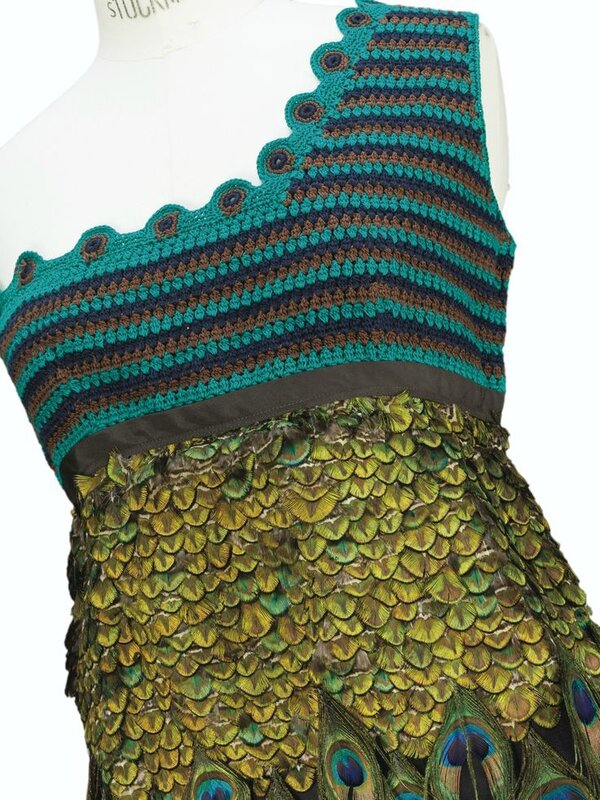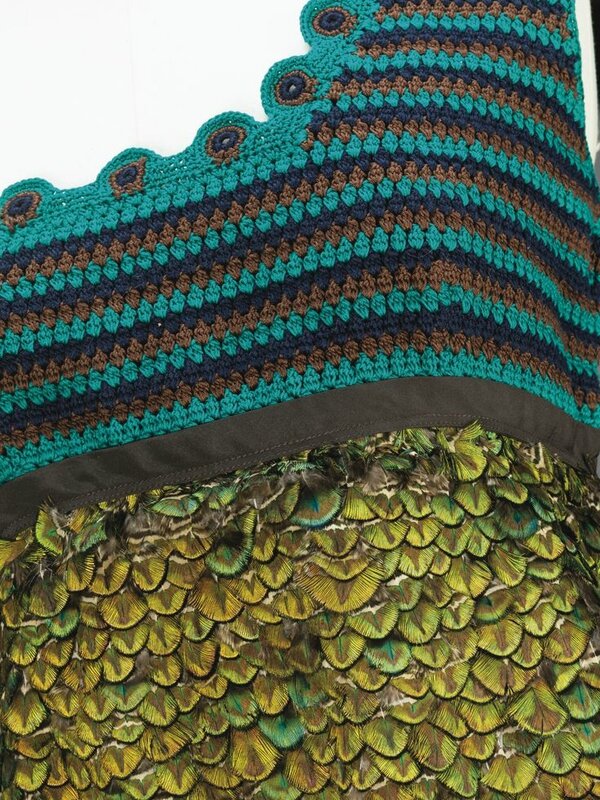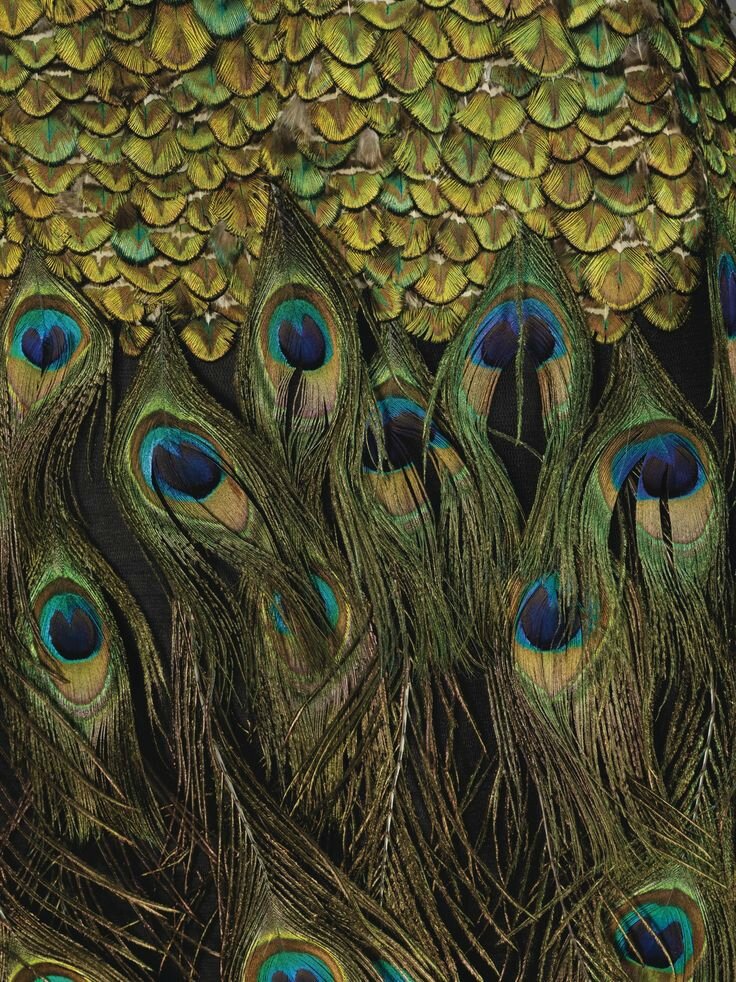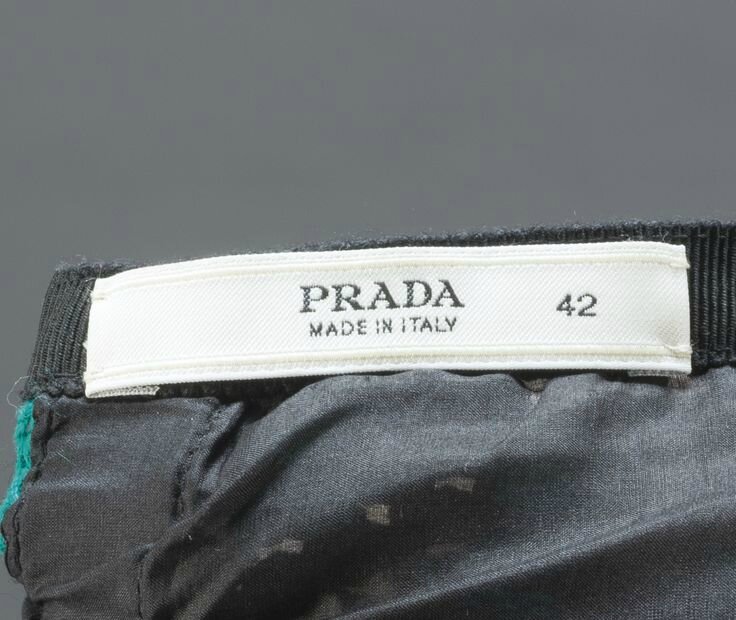 Prada, printemps-été 2005. Robe du soir courte, bustier asymétrique en crochet, jupe garnie de plumes de paon. Estimation 1,200 — 1,500 EUR. Lot Vendu 8,125 EUR. Photo Sotheby's.
Prada, S/S 2005. A cocktail dress of peacock feathers and crochet
Note: Modèle comparable reproduit dans : 100 years/100 designers, WWD Editions, 2011.
Prada Book, Edition Prada Progetto Arte, 1996.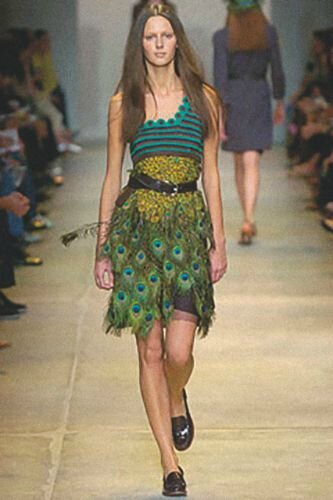 Prada, printemps-été 2005. Défilé Prada © DR
Sotheby's. Rencontres Couture à Paris de la Collection Didier Ludot, 8 juillet 2015