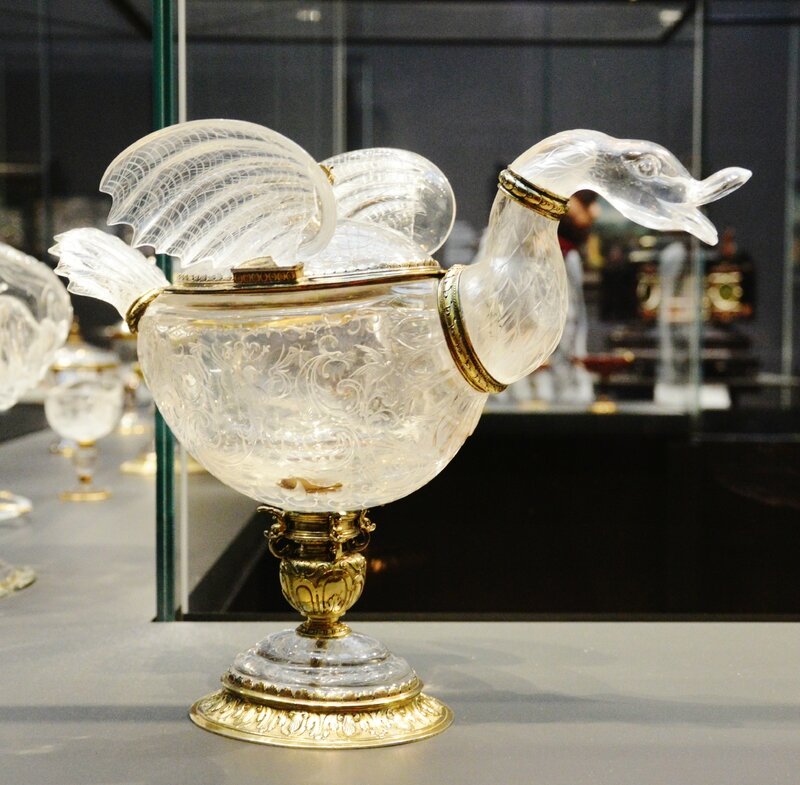 Vessel in the form of a goose, Milan, ca. 1575 - ca. 1600, Johann Seutter (1614-1681), Augsburg, ca. 1640 - ca. 1660, rock crystal, silver gilt, h 28,5cm × W × D 15,7cm 36,0cm. BK-17 133. Rijksmuseum, Amsterdam.
Siervat of rock crystal in a frame of gilded silver. The vessel is in the form of a goose. The body cover has a decoration of grotesques and tendrils in matt grinding.
Frames were made locally in the studio, but also on behalf of a broker somewhere else. This frame is made in the most southern German center, Augsburg, probably commissioned by a silver jeweler or retailer.