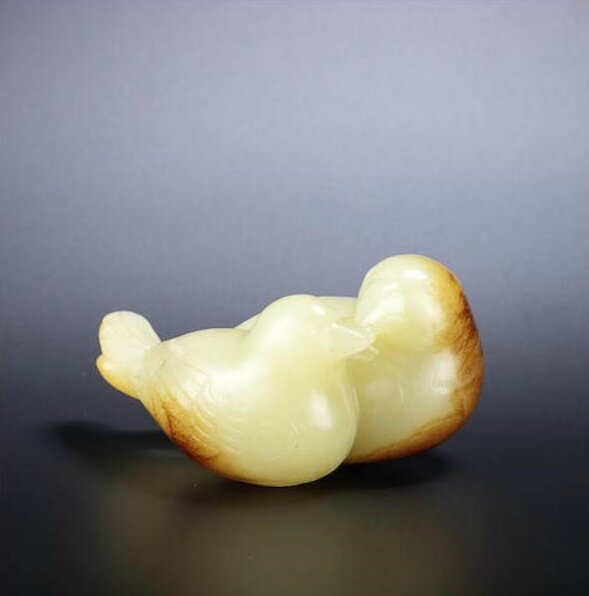 Lot 52, A yellow and russet jade group of two quails, 19th century. Estimate HK$300,000 - 400,000 (€34,000 - 46,000). Photo Bonhams.
Finely worked with a quail biting onto a grain of millet in its beak and feeding its young, each with feet tucked tightly under the body and intricately carved wings and plumage, the smoothly polished stone of an even yellow tone with russet brown areas of inclusions. 7.4cm (2 7/8in) wide
Note: The quail, 鵪鶉 anchun, provides the homophone for 'peace', 平安 pingan. Two quails suggest twice the amount of peace and forms the pun 'double peace', 雙安 shuangan. The current lot depicts two quails fighting over a grain, 穗sui, which is a pun for 'year', 歲 sui, resulting in a further pun of 'may there be peace year after year', 歲歲平安 suisui pingan; or 'may there be peace and a good harvest', 雙安嘉禾 shuangan jiahe.
Bonham's. THE SZE YUAN TANG COLLECTION OF CHINESE JADES, 11:00 HKT, HONG KONG, ADMIRALTY