Théodore Rousseau (1812–67), Mont Blanc Seen from La Faucille, Storm Effect, begun 1834. Oil on canvas, 143 × 240 cm. Ny Carlsberg Glyptotek, Copenhagen, MIN1783.
COPENHAGEN.- Théodore Rousseau (1812–67) stands among the great figures of mid-19th century French painting. This autumn's major special exhibition at the Glyptotek showcases Rousseau's richly varied life's work, where landscape painting became fertile soil for wild innovation. Featuring 56 paintings and drawings from 29 museums and private collections and from the Glyptotek's own collection, this exhibition is the first large-scale presentation of Rousseau ever in Scandinavia, and the first of its kind in Europe since 1967.
Théodore Rousseau (1812–67), Farm in les Landes, 1844-1847. Oil and charcoal on canvas, 64 × 98 cm. Ny Carlsberg Glyptotek, Copenhagen, SMK 3269. Photo: Ole Haupt
Out of the shadows
Despite his considerable significance, Rousseau has long stood in the shadows of the subsequent generations of French painters – particularly the Impressionists, whom he can be said to have anticipated with his dawning abstraction and daring brushstrokes. Similarly, his role as standard bearer for the so-called Barbizon school has dimmed later generations' appreciation of the full importance of Rousseau's groundbreaking painting. Flemming Friborg, director of the Glyptotek, says: "Rousseau is much more than a warm-up act for Monet & associates. He is very much his own artist. This exhibition specifically aims to set him free from the constraints of preconceived categories, presenting him as what he is: one of the great innovators of landscape painting."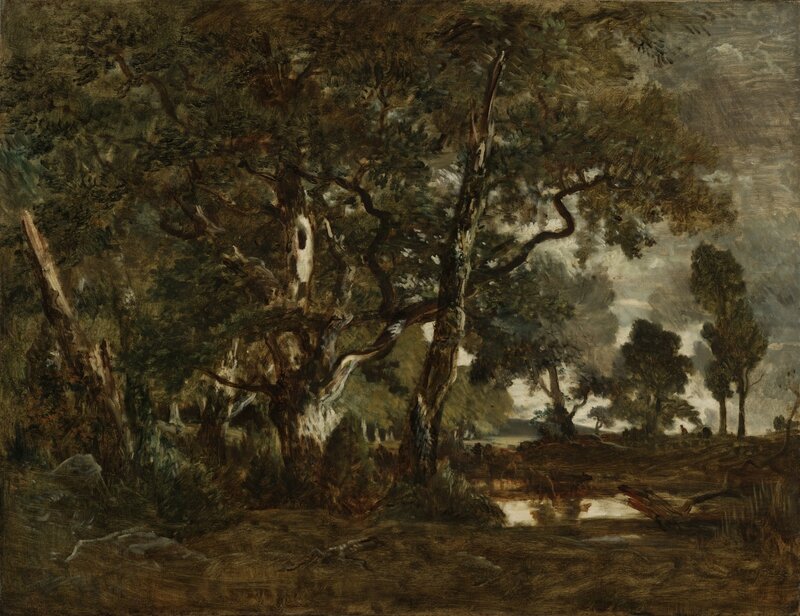 Théodore Rousseau (1812–67), Forest of Fontainebleau, Cluster of Tall Trees Overlooking the Plain of Clair-Bois at the Edge of Bas-Bréau, c. 1849-52. Oil on canvas, 90.8 × 116.8 cm. The J. Paul Getty Museum, Los Angeles, 2007.13
Unruly landscapes
Rousseau entered the art scene at a time when landscape painting became recognised as one of the most popular and experimental genres around. Up until this point, landscapes had led rather quiet lives on the outskirts of the art of painting, serving mainly as the backdrop of scenes from literature and history. But now a new generation of artists began working with pure landscapes. Landscapes offered infinite painterly potential with their array of natural phenomena, capricious weather and changing light. Rousseau soon proved himself to be an artist of great scope and range. But to him landscapes were more than just nature. Painting became a prism through which he could merge sober observations of nature with his own feisty artistic temperament. Clear-headed renditions of details are combined with voluptuous brushstrokes to great effect in scenes from nature where the Romantic credo about the sublime is given unbridled visual expression.

Covering two floors, the exhibition demonstrates the sheer range of Rousseau's oeuvre. Arranged in chronological order, the works on display demonstrate how Rousseau's experiments cut across different techniques and formats, and especially how he utilized the synergy between drawing and painting. Open, receptive and explorative, Rousseau's life's work emerges as an extremely fruitful combination of fascination with nature and technical skill that helped formulate an entirely new vocabulary of expression within the landscape genre.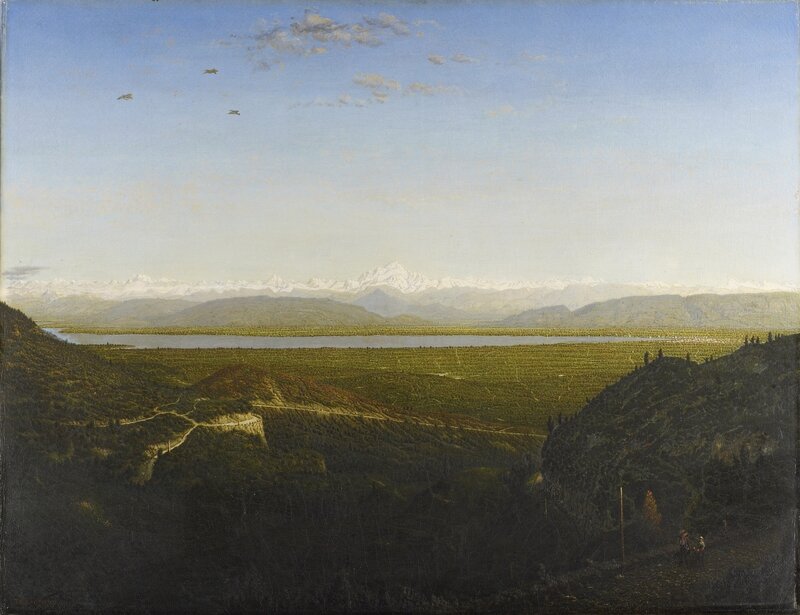 Théodore Rousseau (1812–67), View of Mont Blanc, Seen from La Faucille, c. 1863-67. Oil on canvas, 91.4 × 118.4 cm, Minneapolis Institute of Art, The Putnam Dana McMillan Fund. Photo: Minneapolis Institute of Art
An unruly artist
The story of Rousseau's career is of such stuff as myths are made on. Having been repeatedly met by chilly reception and rejections from the Paris Salon, Rousseau chose, in 1841, to entirely boycott this uppermost tier of the official art scene in France. A daring move that would usually have tripped up any artistic career. Yet things turned out differently for Rousseau. His absence became synonymous with the growing dissatisfaction with the Salon, and he was soon celebrated as "le Grand Refusé". With political winds blowing in his favour, Rousseau was able to make a carefully staged comeback, casting him as a heroic martyr who not only conquered the art scene, but also won a seat on the Salon jury. Demand for his art rose rapidly soon afterwards – and did so at a time when the commercial art market began emerging in earnest. Soon his works were sold at dizzying prices, and far into the 20th century his artworks were among the most highly sought-after among museums and private collectors.

"Théodore Rousseau. Unruly Nature" has been co-organized with the J. Paul Getty Museum in Los Angeles, which showed the exhibition from 21 June to 11 September 2016.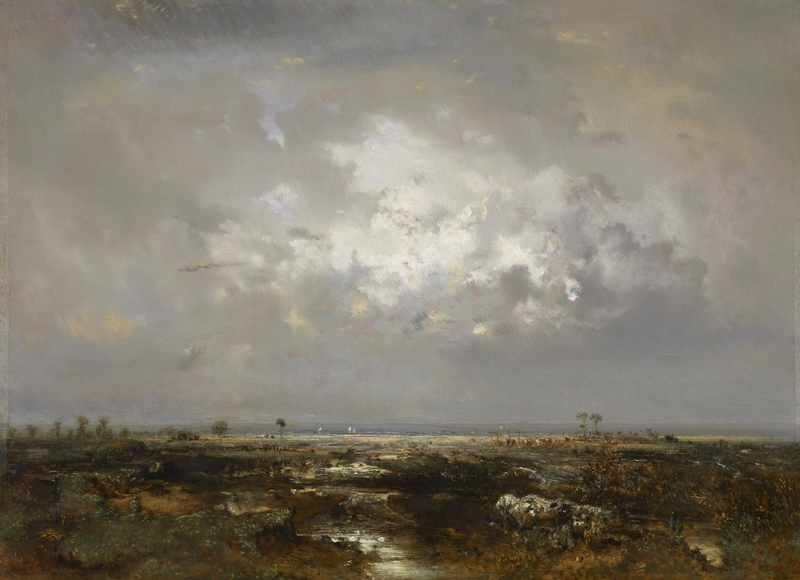 Théodore Rousseau (1812–67), A Swamp in Les Landes, c. 1846. Oil on panel, 41.7 × 56.7 cm. The Walters Art Museum, Baltimore, Maryland, 37.991.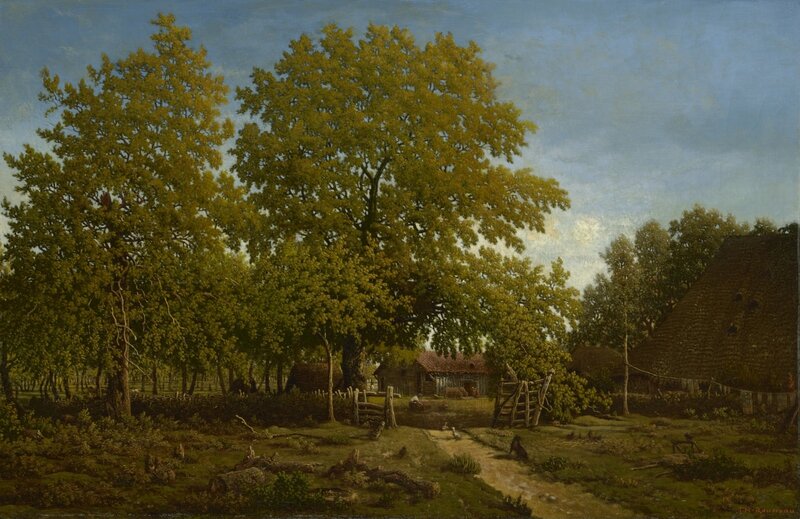 Théodore Rousseau (1812–67), Farm in Les Landes, c. 1852-67. Oil on canvas, 64.8 × 99.1 cm; Sterling and Francine Clark Art Institute, Willamstown, Massachusetts, USA © Sterling and Francine Clark Art Institute, Williamstown, Massachusetts. Photo: Michael Agee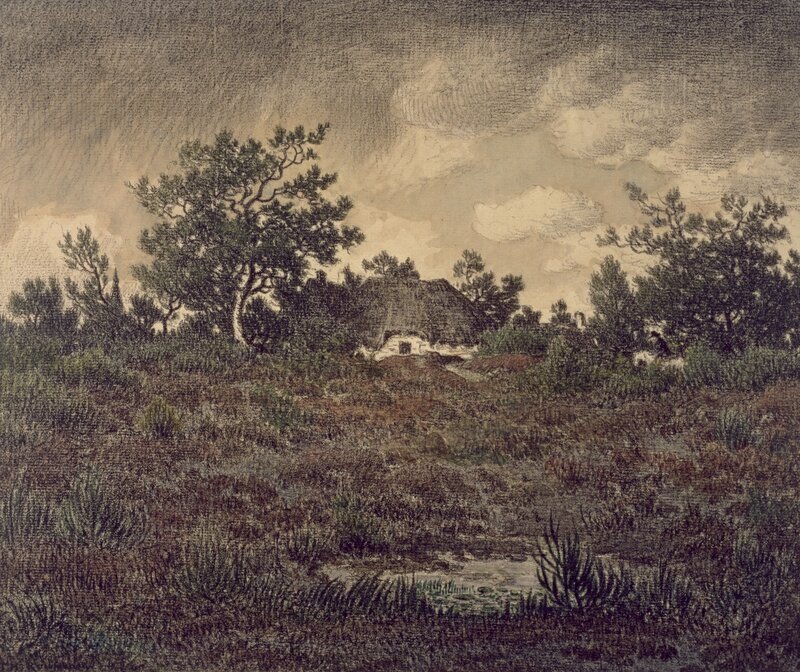 Théodore Rousseau (1812–67), Landscape with Cottage, c. 1865. Watercolor with crayon over graphite on beige laid paper, 31.8 × 37.7 cm. The Walters Art Museum, Baltimore, Maryland, 37.966.
Théodore Rousseau (1812–67), Evening (The Parish Priest), 1842-43. Oil on panel, 42.3 × 64.4 cm. Toledo Museum of Art, Gift of Arthur J. Secor, 1933.37. Photo: Chris Ridgway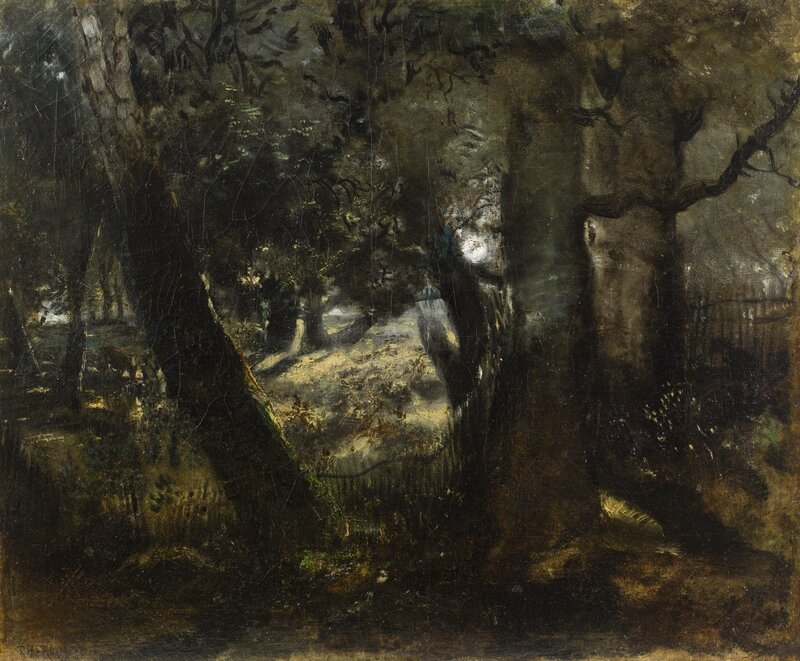 Théodore Rousseau (1812–67), The Pheasantry in the Forest of de Compiègne, 1833. Oil on canvas, 53 × 65 cm. Saint Louis Art Museum, Funds given by Mr. and Mrs. John Peters MacCarthy; and gift of Justina G. Catlin in memory of her husband, Daniel Catlin, by exchange, 33.2016
Théodore Rousseau (1812–67), Sunset near Arbonne, c. 1860–65. Oil on wood, 64.1 x 99.1 cm. The Metropolitan Museum of Art, New York (Bequest of Collis P. Huntington, 1900)