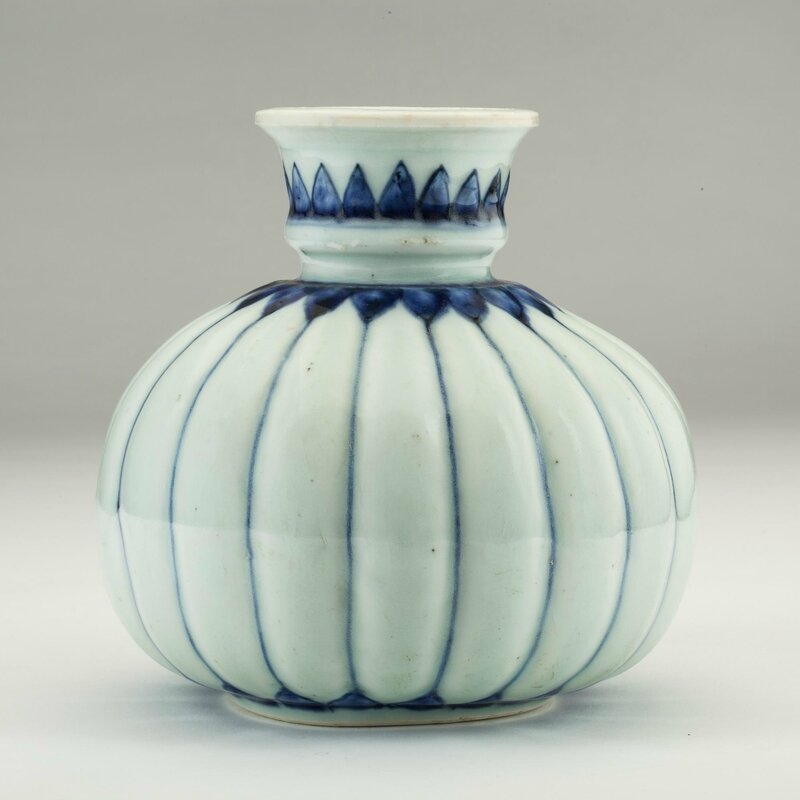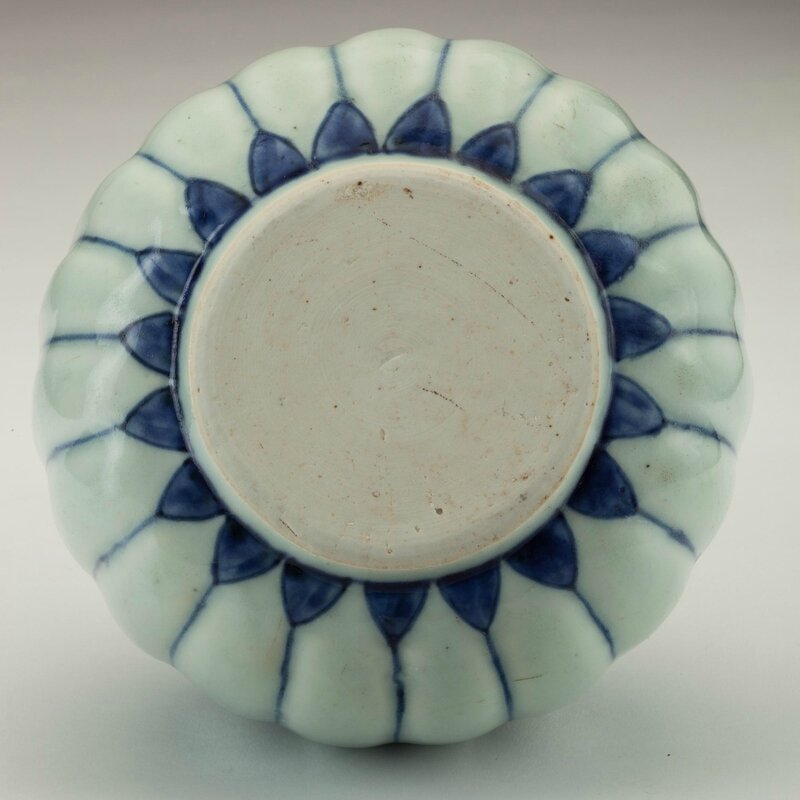 Blue and white porcelain huqqa base in melon form, Jingdezhen, Jiangxi province, China, 17th century, 15.5cm high. Amir Mohtashemi Ltd at Brafa Art Fair, Brussels, 21-29 january 2017.
The huqqa base has a squat globular melon-like form. Painted in underglaze blue with a band of standing leaves above the drip guard. A further band of leaves forms from just below the neck with thin underglaze blue lines running in between the moulding of the lobes and reaches the last band of leaves near the base. The base of the huqqa is unglazed.

This rare Chinese porcelain huqqa base with lobed decoration is borrowed from Indian metalwork prototypes and was made for the Indian market.
Exhibition: China Without Dragons: Rare Pieces from Oriental Ceramic Society Members, Sotheby's, London, November 2016.
Amir Mohtashemi Ltd. Indian and Islamic Works of Art, 69 Kensington Church Street, London W8 4BG, United Kingdom