Colossal profile of a god. Marble, Roman, 1st century BC - 1st century AD. H 35 cm. Courtesy Galerie Chenel.
Provenance: former French private collection of Nicolas Feuillate (1926-2014).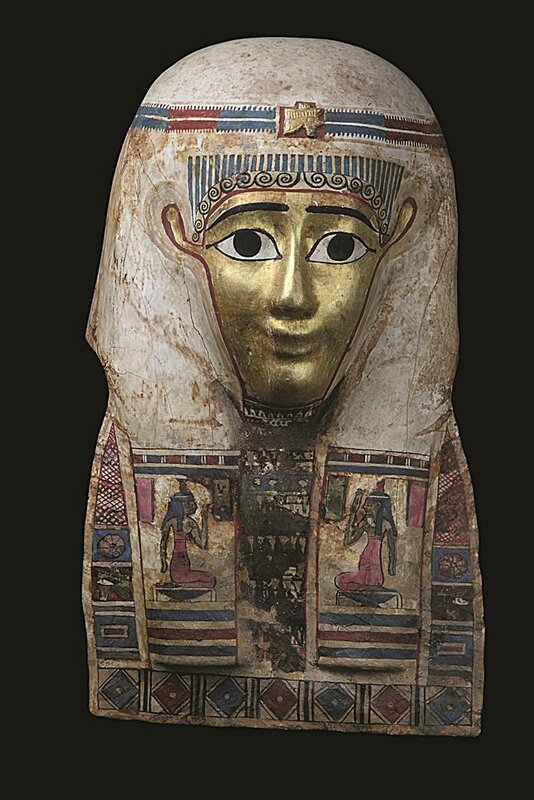 Mummy mask. Polychrome and gilt cartonnage. Egyptian, Ptolemaic period, circa 332-30 BC. H 46 x W 26 cm. Courtesy Galerie Chenel.
Provenance: Galerie des Saints-Pères, Paris; Belgian private collection, acquired from the above in April 26th, 1980.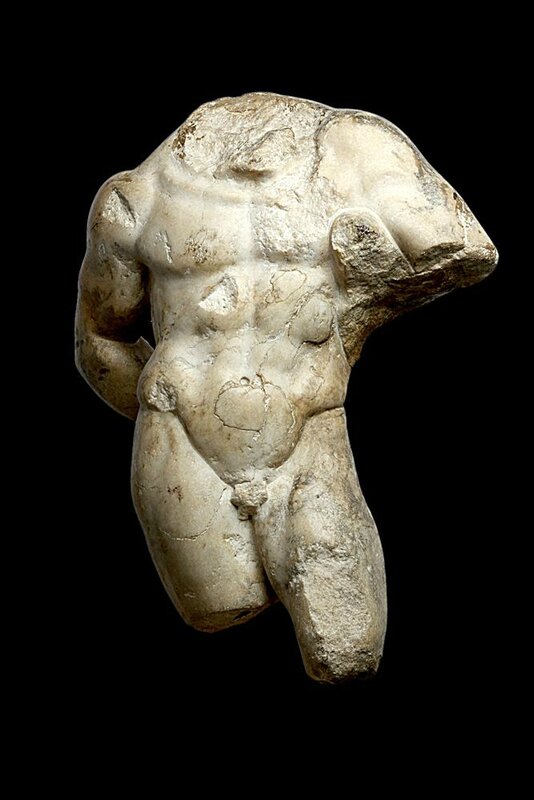 Torso of Herakles. Marble. Roman, 1st-2nd century AD. H 70 x W 35 cm. Courtesy Galerie Chenel.
Provenance: former private collection of Léon Rodriguez-Ely (1924-1973), Marseille, France, since the 1950s.
Galerie Chenel est l'histoire d'une famille passionnée de sculpture. Elle a pour spécialité l'archéologie avec un fort attachement pour la Rome antique. Etablie à Paris en 1999, elle a grandi et s'est installée au quai Voltaire, face au Louvre, où elle a aménagé un espace moderne qui sert d'écrin à ses objets. Chaque année elle organise plusieurs expositions thématiques et elle participe à des salons internationaux comme la 'Biennale des Antiquaires' à Paris, 'Masterpiece' à Londres, BRAFA à Bruxelles et BAAF à Bâle. La galerie est fière de présenter des objets de goût et de qualité qu'elle expertise soigneusement et dont elle s'assure de la provenance afin de donner une garantie totale aux acheteurs. Elle compte dans sa clientèle aussi bien des conservateurs de musées, des collectionneurs avertis que des professionnels, des décorateurs et de simples amateurs d'art qui peuvent acheter en toute confiance étant donné son professionnalisme. Elle est membre du Syndicat national des Antiquaires en France, de l'IADAA (International Association of Dealers in Ancient Art) de l'Union française des experts et du 'Carré Rive Gauche'.
Galerie Chenel. Stand 80c. Brafa Art Fair, 21-29 janvier 2017