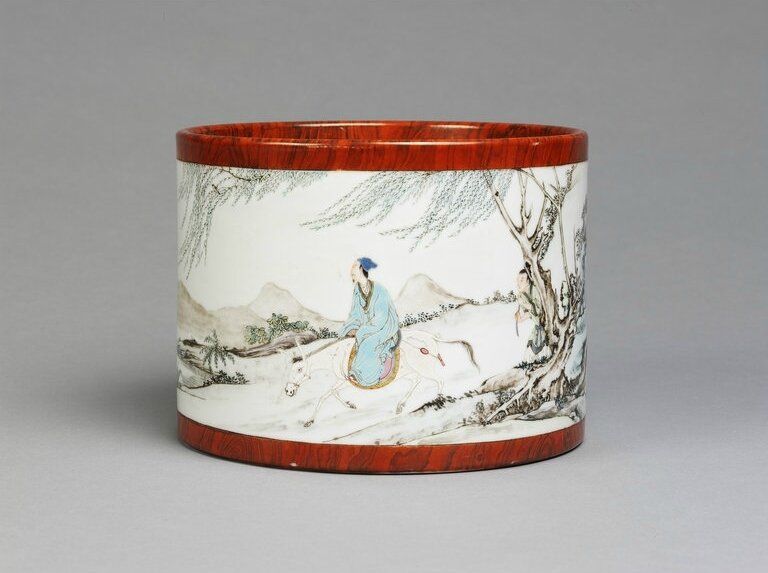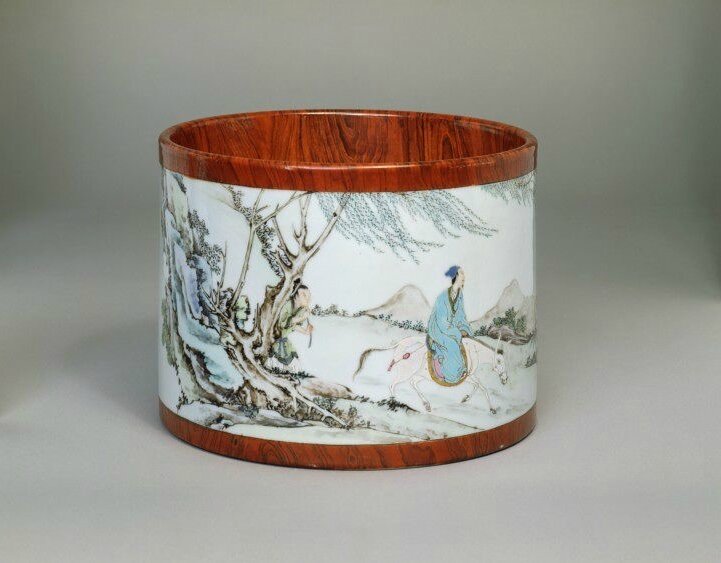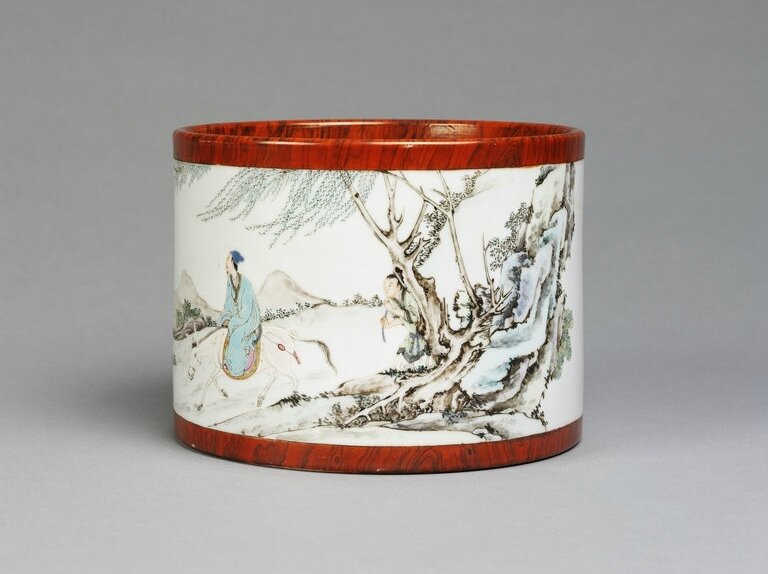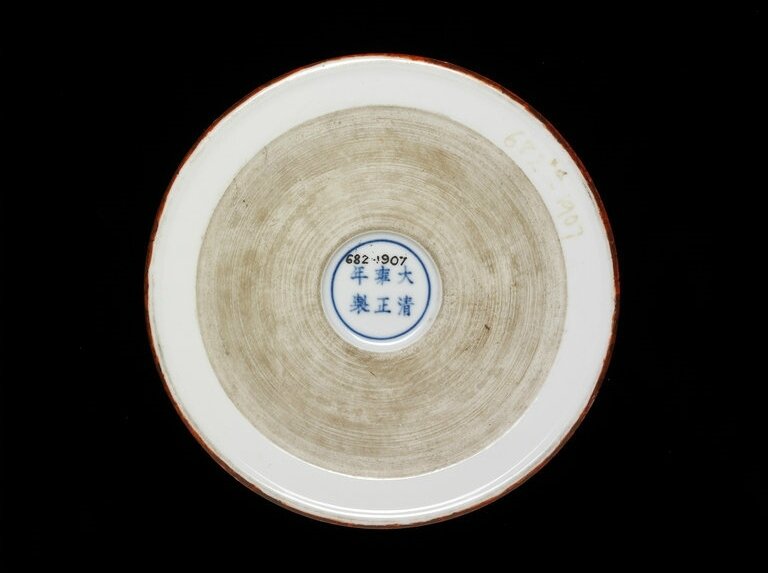 Brush pot, mark and reign of Yongzheng (1723-1735), porcelain. Height: 14 cm. Julia C. Gulland Gift, 682-1907 © Victoria and Albert Museum, London 2017.
Brush pot of porcelain, painted inside in colours to imitate the appearance of wood, and on the outside with a figure of a Daoist Immortal Zheng Kuo Lao riding on a white mule by the shore of a lake with mountains in the distance, followed by a youth carrying a burden. Mark of Yongzheng in blue.
In 18th-century China, great technical advances had been achieved in the making of porcelain, and the imperial kilns could produce a variety of effects. There was a demand for exotic wares, particularly those that copied objects made of different materials. This vessel, which was used as a container for calligraphy and painting brushes, was skilfully rendered to imitate wood. Brush pots were made in different media, popular among which was polished hardwood. This piece manages to combine the effect of wood with the most delicate enamel painting, suitable for a ceramic surface.