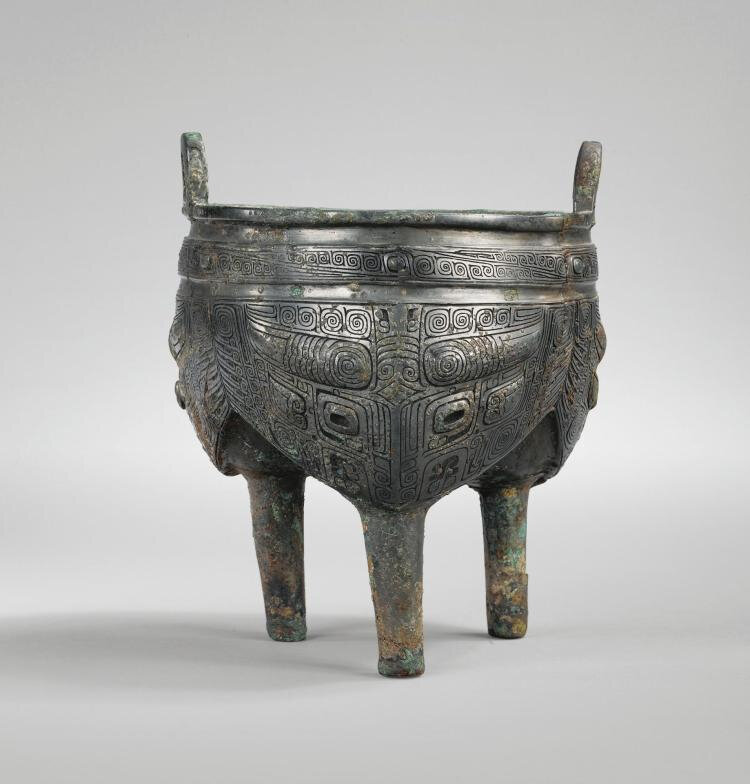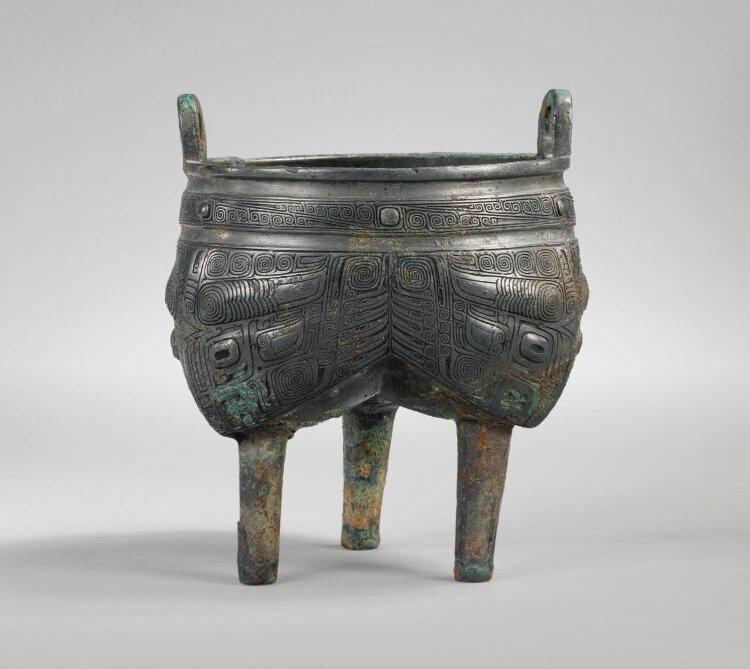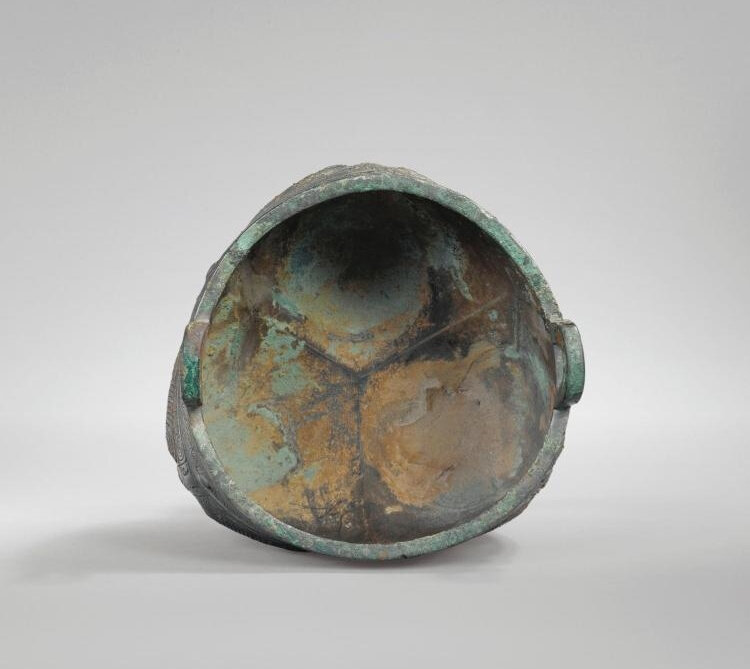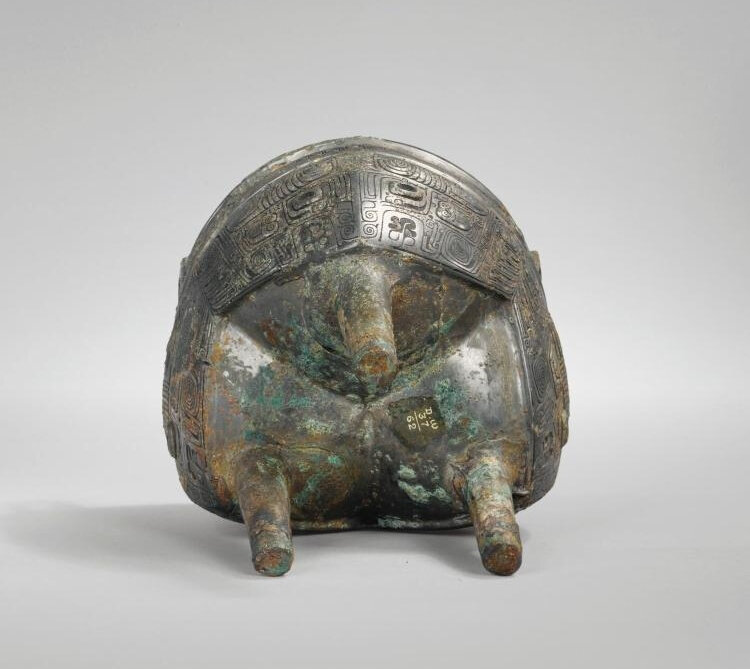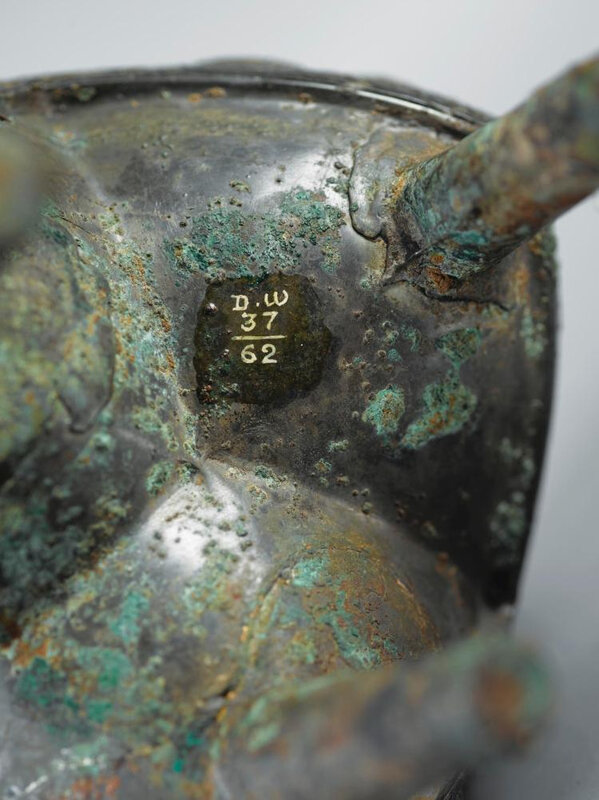 Lot 31. Récipient Tripode Rituel Archaïque en Bronze, Liding, Fin de la Dynastie Shang, ca. 1200 avant J.-C.; Haut. 20,6 cm. Estimation 50,000 — 70,000 EUR. Lot Vendu 105,000 EUR. Courtesy Sotheby's 2015.
reposant sur trois hauts pieds colonnes, le corps divisé en trois lobes en léger relief, chacun décoré en relief de masques de taotie cornus aux grands yeux levés sous des cornes bovines, les bords évasés flanqués de deux anses arrondies, la patine sombre et lisse aux reflets argentés ; accidents et restaurations, D.W 37/62.
Provenance: Discovered at Anyang in January 1937 (according to David-Weill's notes).
Acquired from Edgar Gutman, Paris, April 1937 (according to David-Weill's notes).
Note: An archaic bronze ritual food vessel of the same type, liding, size and design with the same prominent bovine horns dominating the taotie masks, from the collection of HRH, Crown Prince King Gustav Adolf of Sweden, is illustrated in 'The Exhibition of Early Chinese Bronzes', in Bulletin of the Museum of Far Eastern Antiquities, no. 6, 1933, pl. X.
Sotheby's. Trésors de la Chine ancienne de la collection David David-Weill, Paris, 16 Dec 2015.