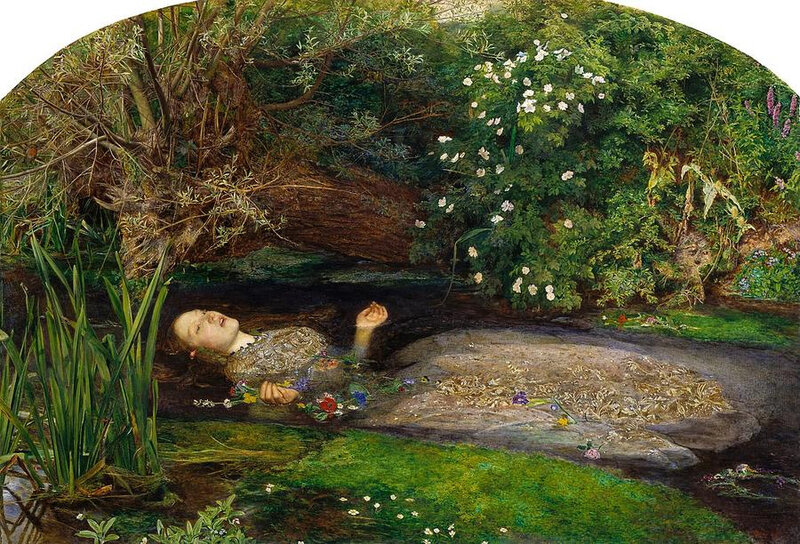 Elizabeth Siddal is the model in John Everett Millais, Ophelia, 1865-66, oil on canvas, 76 x 110 cm. Courtesy: National Portrait Gallery, London.
LONDON - The male artists of the 19th-century movement are collectively known as the Pre-Raphaelite Brotherhood. But what about the sisters? Elizabeth Siddal, Evelyn de Morgan, Effie Gray, Joanna Wells – some have made it into the art history books, but the stories of others remain largely untold. For the first time ever, this major Pre-Raphaelite exhibition celebrates the roles of twelve women behind the portraits.
In 1848, the young British artists of the Pre-Raphaelite Brotherhood sparked a revolution in the art world. Striking out against what they viewed as the stuffy artifice of the Royal Academy, three students – Dante Gabriel Rossetti, William Holman Hunt and John Everett Millais – started a secret society. It was a society that took inspiration from 15th-century Italian art and the theories of John Ruskin to create direct, detailed and naturalistic paintings.
Many famous Pre-Raphaelite painters are known for featuring strikingly beautiful women in their work. The female names associated with the movement conjure images of models, wives and sisters. Taking twelve women out of these traditional boxes and reframing them as artists, makers, partners and poets, this Pre-Raphaelite exhibition reveals the active women behind the passive labels.
170 years after the first pictures were exhibited by the Pre-Raphaelite Brotherhood in 1849, "Pre-Raphaelite Sisters" at London's National Portrait Gallery, explores the overlooked contribution of twelve women to this iconic artistic movement. Featuring new discoveries and unseen works from public and private collections across the world, this show reveals the women behind the pictures and their creative roles in Pre-Raphaelite's successive phases between 1850 and 1900.
Pre-Raphaelite Sisters, through January 26, reveals the lives and works of British women who have long been overlooked or relegated as only muses of their male counterparts in the pioneering 19th century art movement.
Featured: Joanna Wells, Fanny Cornforth, Marie Spartali Stillman, Evelyn de Morgan, Christina Rossetti, Georgiana Burne-Jones, Effie Millais, Elizabeth Siddal, Maria Zambaco, Jane Morris, Annie Miller, Fanny Eaton.
An exhibition catalogue outlines the critical engagement of these women, as models, artists, makers, partners and poets, in the renown of the Pre-Raphaelite movement.
17 October 2019 – 26 January 2020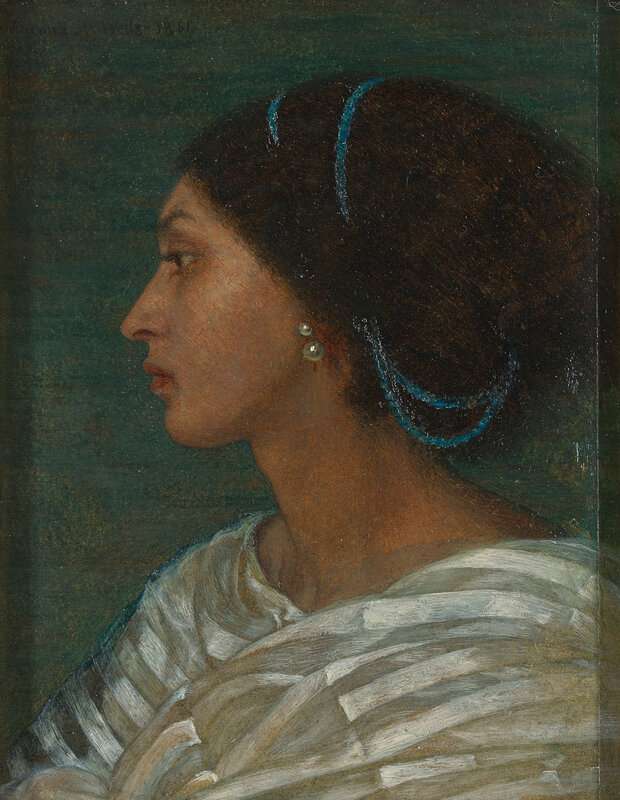 Joanna Wells, Fanny Eaton, 1861 © Yale Center for British Art, Paul Mellon Fund. Photograph: Richard Caspole/National Portrait Gallery.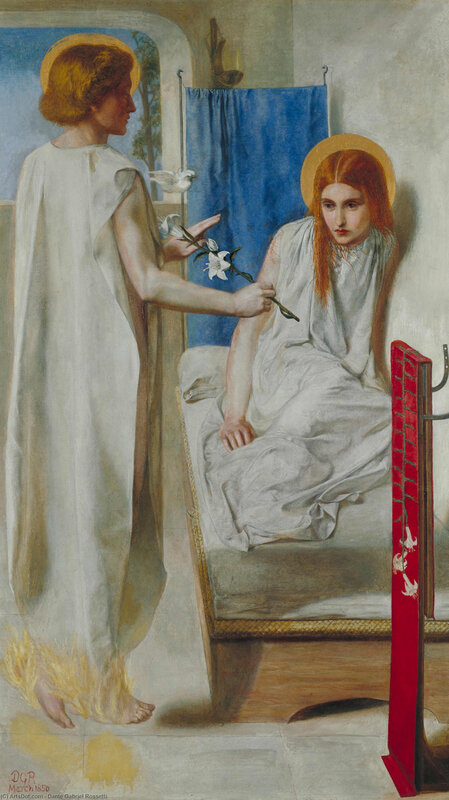 Christina Rossetti is the model in Dante Gabriel Rossetti, Ecce Ancilla Domini! (The Annunciation), 1849-50, oil on canvas , 73 x 42 cm. Courtesy: Tate, London.Photograph: Sam Drake/National Portrait Gallery
John Everett Millais, Effie with Foxgloves in her Hair (The Foxglove), 1853. Photo: © National Trust Images/Derrick E. Witty.
Dante Gabriel Rossetti, The Blue Bower, 1856. Photo: © TheHenry Barber Trust.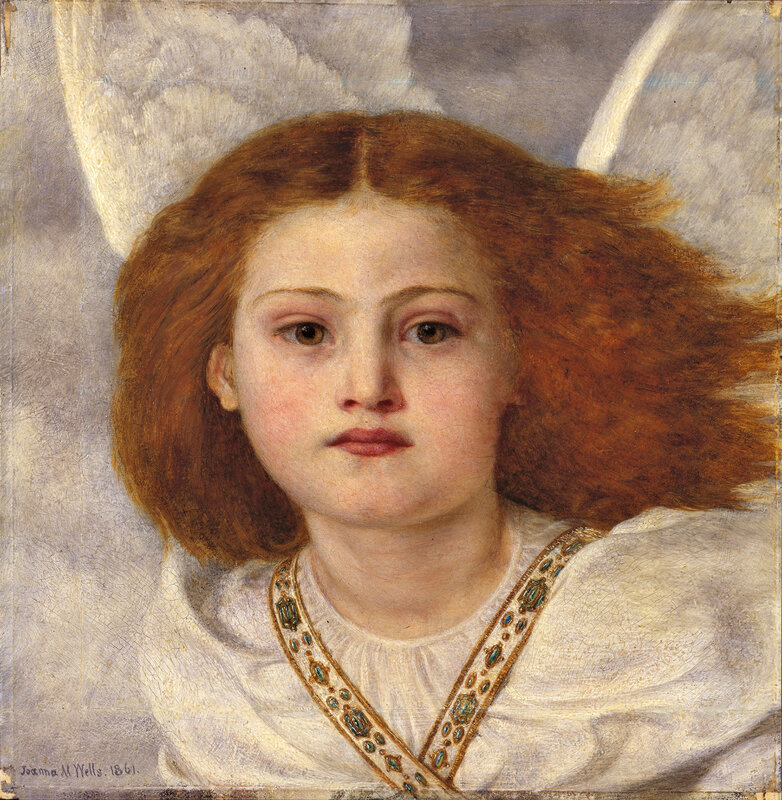 Joanna Boyce Wells, Thou Bird of God, 1861. Photo: © National Portrait Gallery.
Evelyn De Morgan, Night and Sleep, 1878. Courtesy of the De Morgan Foundation.
Dante Gabriel Rossetti, The Day Dream, 1880, 58.7 x 92.7 cm, Victoria and Albert Museum.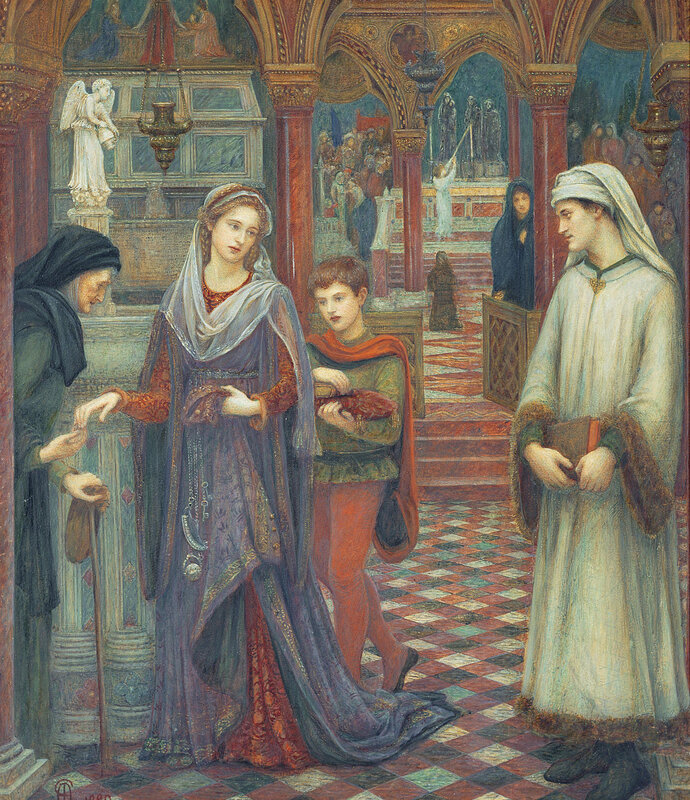 Marie Spartali Stillman, The First Meeting of Petrarch and Laura, 1889. Photo: © Peter Nahum at The Leicester Galleries, London.