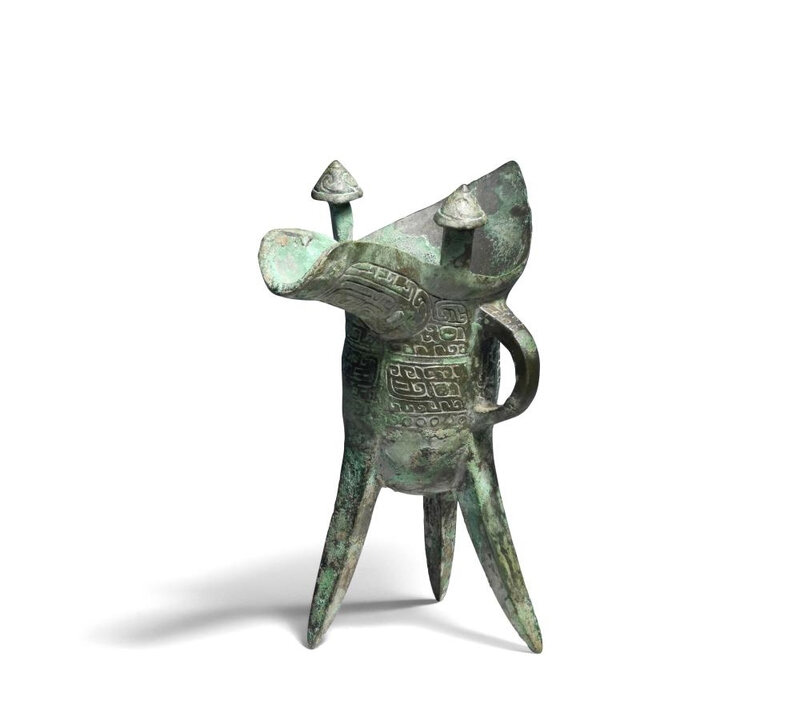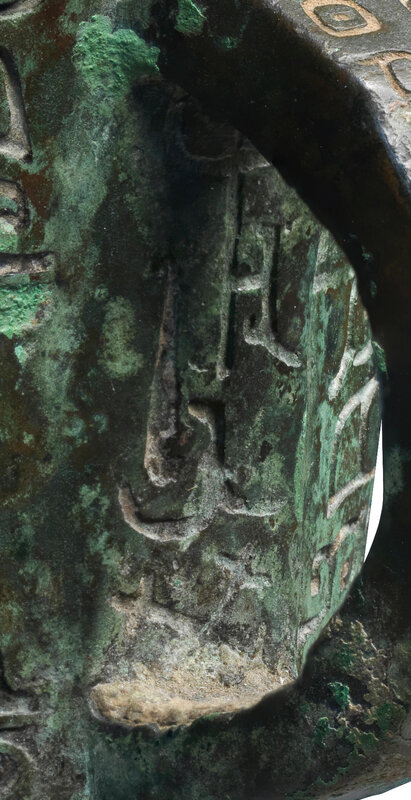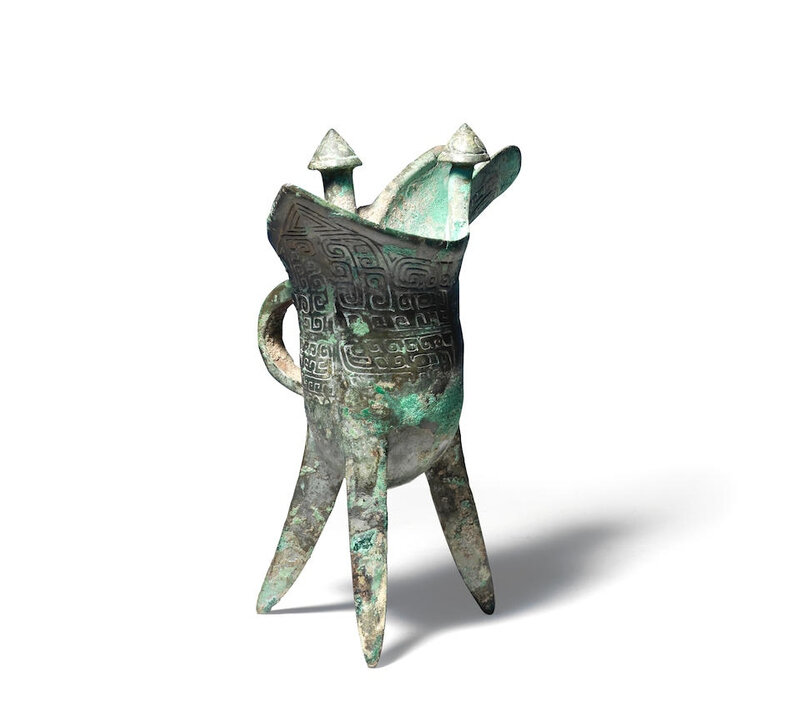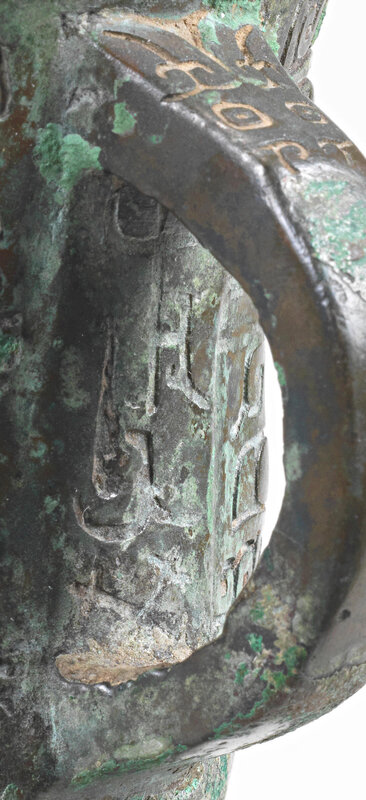 Lot 3. A rare bronze inscribed ritual tripod wine vessel, jue, Late Shang-early Western Zhou Dynasty, 12th-10th century; 20cm (7 7/8in) high. Estimate £ 15,000 - £ 20,000. Sold for £ 81,312 (€ 90,122). Courtesy Bonhams.
The vessel with a deep U-shaped body rising to a pointed rim opposite a long channelled spout, flanked by a pair of posts capped with conical 'fire-whorl' medallions, all supported on three narrow tapered legs, the exterior intricately cast in low relief with two registers of taotie scrolls, one side set with a curved handle issuing from a bovine mask, a three-character inscription Shi Fu Gui cast beneath the handle, the surface with an overall greyish-green patina with areas of malachite encrustation.

Provenance: Dr. Kyoshi Hosoi (1897-1975), Honolulu
Rare Art Inc., New York, before June 1982
An important European private collection
Christie's London, 10 November 2015, lot 18
A distinguished London private collection.
Inscription:史父癸
Note: A bronze jue, 'Chih-fu-hsin' wine vessel, Shang dynasty (1766-1122 BC), of similar form and decoration, is in the collection of the National Palace Museum Taipei, see Masterworks of Chinese Bronze in the National Palace Museum, Taiwan, pl.44. See also a jue with similar design on the main register and under the spout, illustrated by J.Rawson in Western Zhou Ritual Bronzes from the Arthur M. Sackler Collections, Washington D.C., 1990, vol.IIB, pp.639-639, no.105.

A similar jue, late Shang dynasty, decorated with two bands of taotie scrolls but with a longer inscription, was sold at Christie's New York, 15 September 2011, lot 1102. Another related bronze jue, late Shang/Western Zhou dynasty, was sold at Bonhams Hong Kong, 8 November 2012, lot 228.
Bonhams. Fine Chinese Art, London, 5 Nov 2020