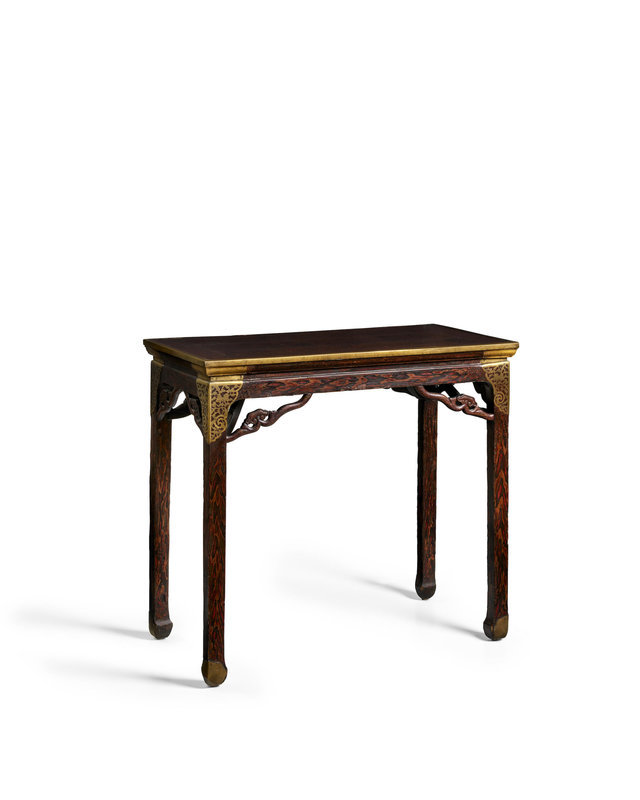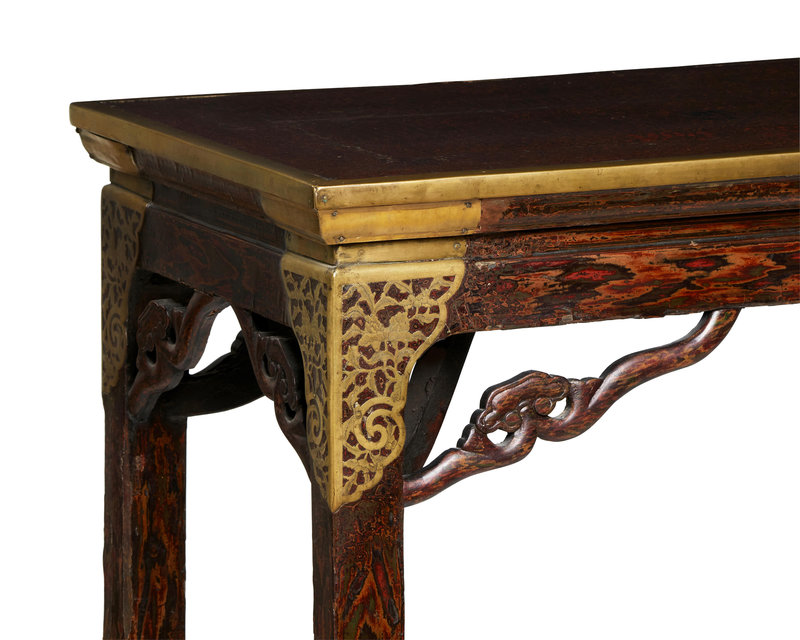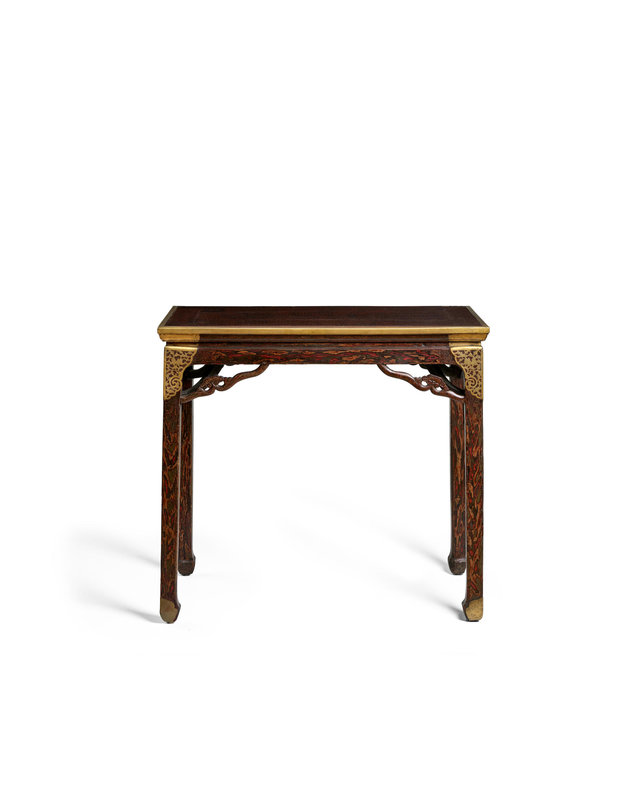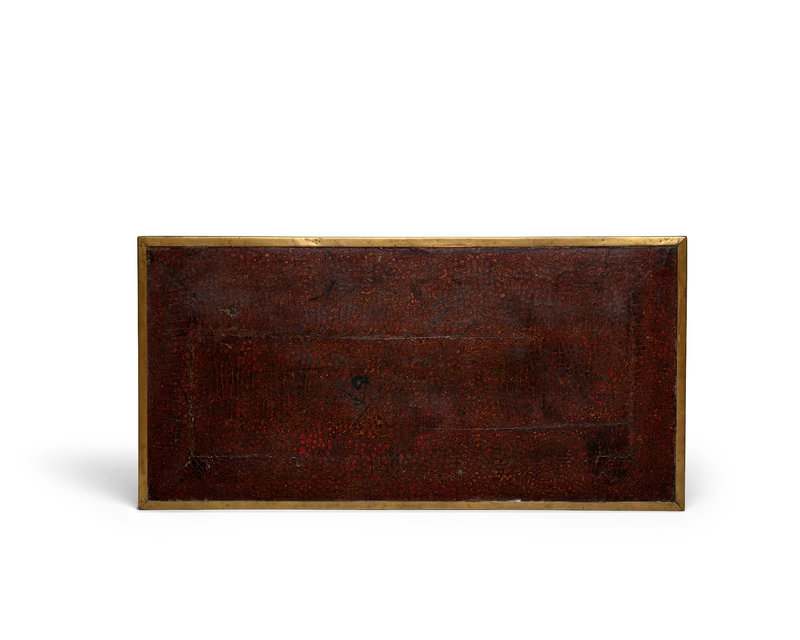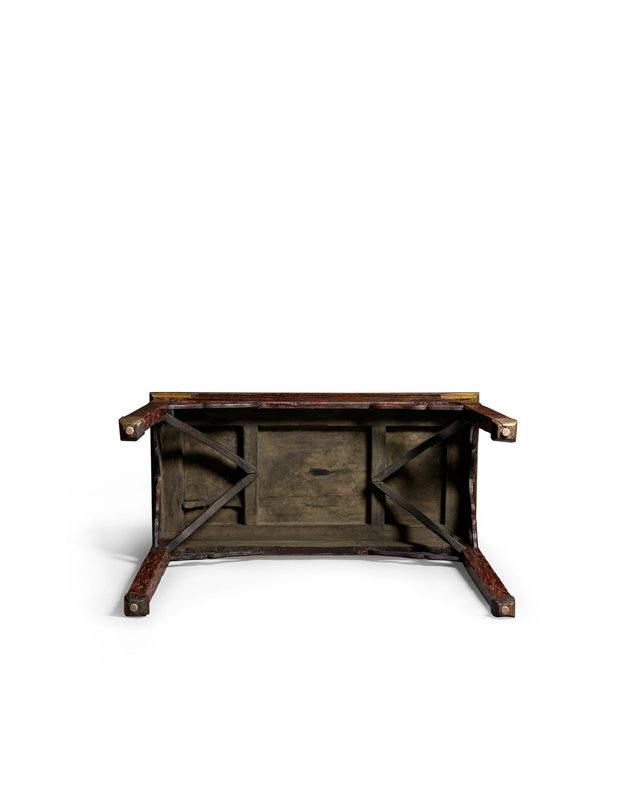 Lot 85. An unusual lacquer decorated side table with faux puddingstone lacquer an unusual lacquer decorated side table with faux puddingstone lacquer top and huangtong mounts, tiaozhuo, Qing dynasty, 18th century; 34 3/4 x 37 3/4in x 18 7/8in (88.2 x 95.8 x 48cm). Sold for US$ 17,850 (Estimate: US$30,000 - US$50,000). © Bonhams 2001-2023
The three-board floating panel top set into a mitered, mortise and tenoned frame, the top surface masterfully lacquered to resemble a single sheet of puddingstone enclosed in a huangtong frame and supported by two transverse stretchers and 'giant's arm braces' tenoned to the underside of the square, splayed legs half-lapped, mortise and tenoned into the underside of the frame and embellished with cloud-shaped brackets at each corner, the elegantly lacquered legs fashioned to resemble the shell of a tortoise; the apron fitted with elaborate huangtong brackets at the feet and barbed and cusped corner plates carved and etched with openwork designs of fronted peonies and leafy foliage.
The Mary and Cheney Cowles Collection

Provenance: Robert Moore, Los Angeles, 1 March 1998.
Note: The unusual combination of a lacquered 'puddingstone' top set into a simulated 'tortoise shell' ground-decorated table appears to be unique among known recorded examples. While the cloud-shaped spandrels may be later replacements, they create an elegant counterpoint to the finely crafted gilt copper floral brackets and the yellow brass molding enclosing the top edge of the frame.