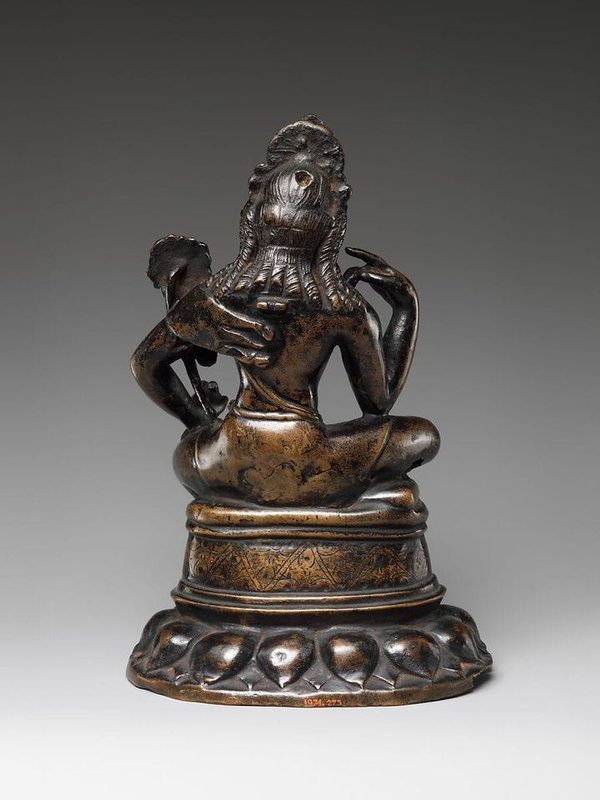 Avalokiteshvara Padmapani, Pakistan (Swat Valley), 7th century. Bronze inlaid with silver and copper. H. 22.2 cm, W. 14.6 cm, D. 10.5 cm. Harris Brisbane Dick and Fletcher Funds, 1974, 1974.273. © 2000–2023 The Metropolitan Museum of Art.
Bodhisattva as the lotus-bearer Padmapani was a favored form of Avalokiteshvara, the embodiment of Buddhist compassion. His identifiers are the lotus (padma) held in his left hand, and the small figure of the Buddha Amitabha atop his head. In
this early representation, he sits in royal ease, with one leg pendant and a hand poised as if gesturing contemplation. The antelope skin over his shoulder is a reminder of his ascetic nature, akin to Shiva.