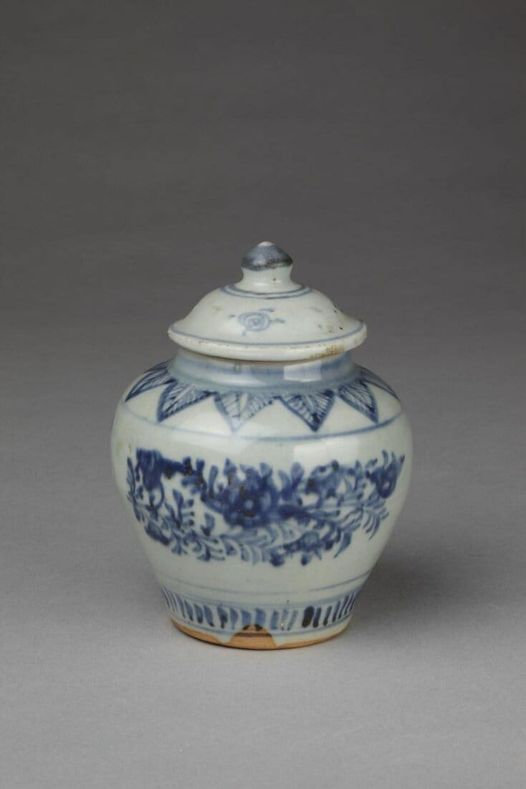 Jar and lid, China, Ming dynasty, Hongzhi period (1488-1505). Porcelain painted in underglaze cobalt blue. Height: 12.1cm, Diameter: 9.5cm. Given by Sir Leigh Ashton, C.926&A-1922.
Victoria and Albert Museum, London.
Lidded jar of porcelain, pear-shaped, with domed cover, painted with scrolls and blue conical knob. Painted in underglaze blue on the sides with two clusters of peony flowers and foliage, on the shoulder with a border of radiating formal pointed leaves, and at
the foot with a band of irregular vertical stroke.