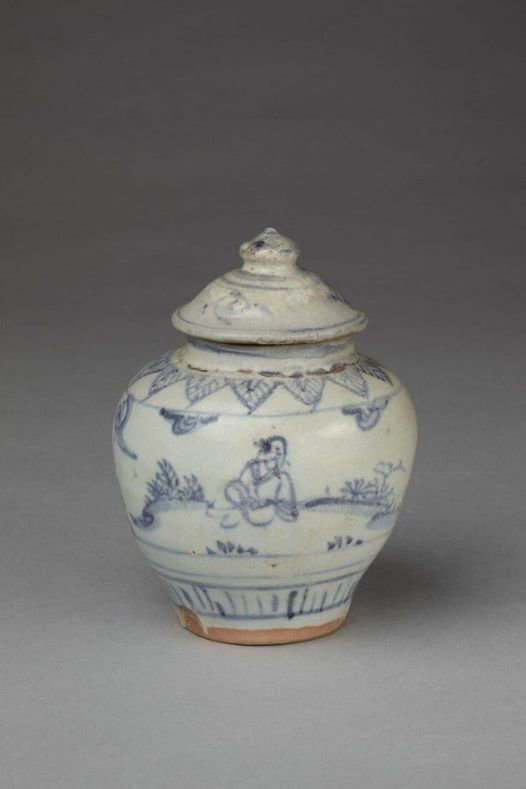 Jar and cover, China, Ming dynasty, Hongzhi period (1488-1505). Porcelain painted in underground cobalt blue (Jingdezhen). Height: 12.4cm, Diameter: 9.2cm. Given by Sir Leigh Ashton, C.13&A-1923.
Victoria and Albert Museum, London.
Jar and cover of porcelain, painted in underglaze blue. Globular with short neck and domed cover. Round the body, two sages in a landscape; above, a band of plantain-leaves.