NEW YORK, NY.- Lark Mason, founder and president of Lark Mason Associates, has announced that more than 300 lots of important Asian art will soon be up for bidding on iGavel Auctions in a sale that goes live on April 15th and closes on April 30th. The outstanding works of art represent the breathtaking scope of Asian periods and disciplines, from the Sui dynasty through the 20th century.
Says Mr. Mason, "Following on the heels of the Asia Week sales, we look forward to presenting a fine selection of Imperial paintings, furniture, and decorative arts that will appeal to a wide spectrum of buyers."
Among the sale's highlights are: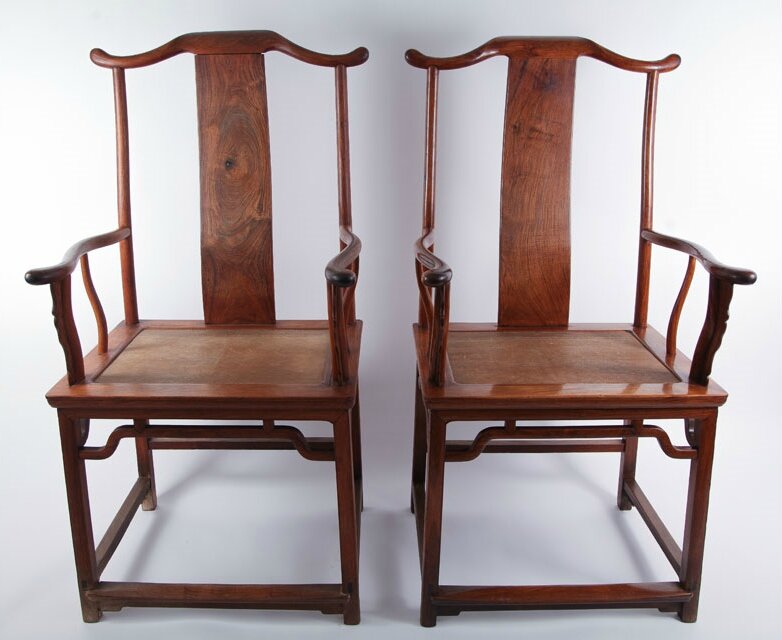 Pair of Chinese Huanghuali Yokeback Armchairs, 17th Century (Est: $120,000-180,000). Photo Lark Mason Associates
This classic pair of yoke-back chairs exemplifies the highest level of a cabinetmaker's skill coupled with beautiful wood.
18th Century Imperial Chinese Zitan and Jichimu Armchair (Est. $70,000-100,000). Photo Lark Mason Associates
Among the materials employed to create furniture in the Imperial workshops, zitan wood was considered the most highly prized, and examples that also incorporate jichimu are extremely rare. The finely carved jichimu dragon panels and throne-form back and armrests identify this chair as a unique example from the Imperial workshops.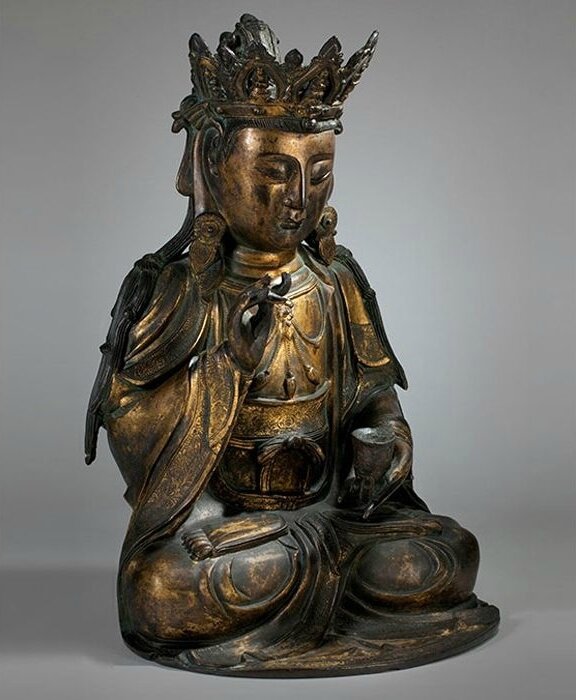 Large Chinese Gilt Bronze Seated Buddha, Ming Dynasty (Est: $40,000-60,000). Photo Lark Mason Associates
With its elaborate crown, serene expression, large size and crisply defined features, this Buddha is a fine example of the best of Ming bronze casting.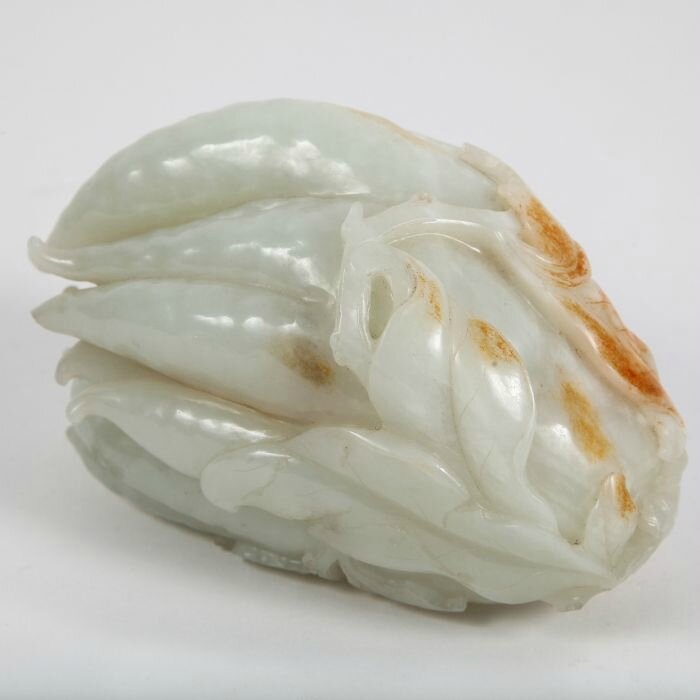 18th century Chinese Carved Celadon Jade Finger Citron Box (Est: $40,000-60,000). Photo Lark Mason Associates
The finger citron was a favorite subject of jade carvers during the Qing dynasty. This is example is unusual because it is actually a covered box. The carver has skillfully utilized the jade's variation in coloring to highlight the naturalistic rendering.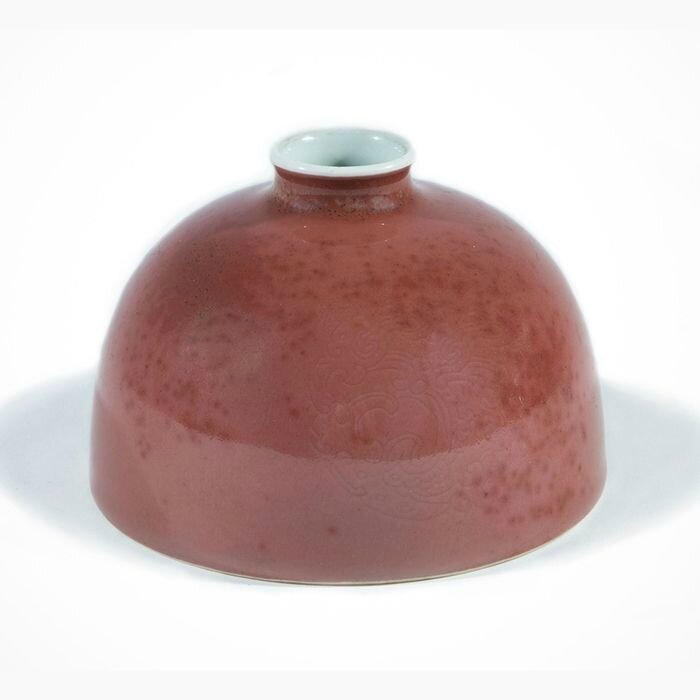 Chinese Porcelain Peachbloom Water Pot, Kangxi (Est: $15,000-20,000). Photo Lark Mason Associates
This waterpot, with its finely mottled surface and incised details, represents one of the specialized shapes created under Imperial auspices during the reign of the Kangxi emperor. The sophisticated technology required to produce a peach-bloom glaze involved several steps and a tightly monitored firing process, and this waterpot is an exceptional example of this process.
Pu Ru (Chinese 1896-1963), Color Inks on Paper, Scholar in Landscape (Est: $15,000-20,000). Photo Lark Mason Associates
A native of Bejing, Pu Ru the brother of Pu Yi, the last emperor of the ruling house of the Qing dynasty. A highly skilled painter and calligrapher, Pu Ru fled to Taiwan, where he made a living by selling painting and calligraphy. This painting is a fine example of Pu Ru's work.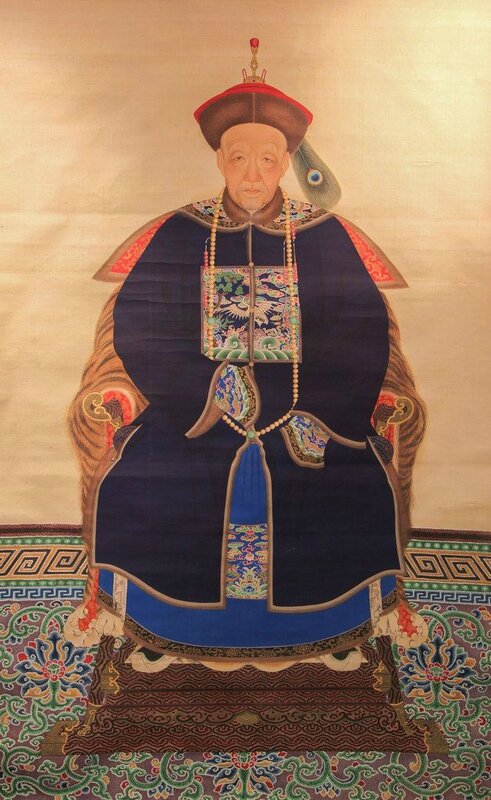 Large 18th century Chinese Ancestor Portrait, Color Inks on Silk, Dorgon (Est: $10,000-15,000). Photo Lark Mason Associates
Dorgon was the Prince Regent early in the Qing Dynasty from 1643 to 1650. The son of an important Khan, he gained power through his military prowess and became instrumental in helping to overthrow the Ming Dynasty by occupying the capital city of Beijing. He later helped to establish the Qing Dynasty. Because the Shunzhi Emperor was only 5 years old at the time he ascended to the throne, Dorgon was named Prince Regent and became the de facto ruler. After his death, he was posthumously granted the title Emperor Yi; however, within a year the honor was stripped away and he was bestowed the title to "Prince Ruizhong of the first rank."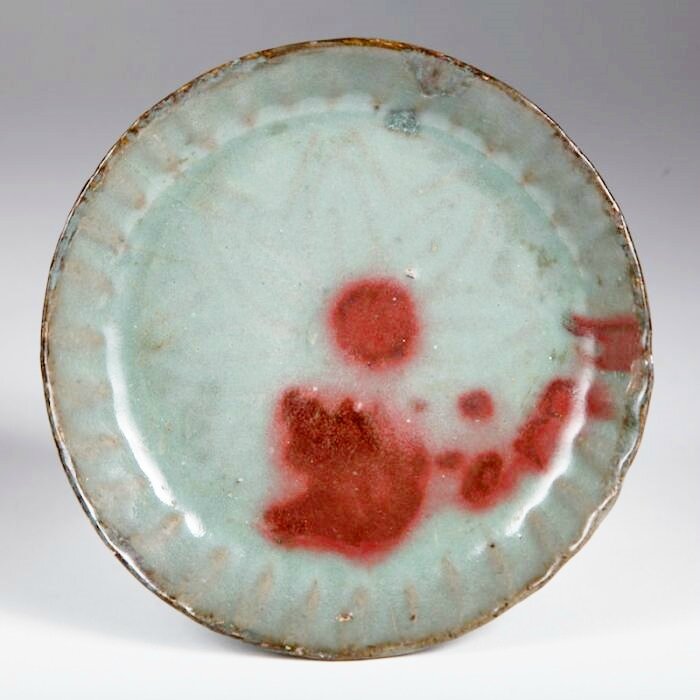 Chinese Junyao Saucer with Red Splashes, Jin-Song Dynasty (Est. $6,000-8,000). Photo Lark Mason Associates
This unusual dish exhibits several rare features: a shaped outline, brilliant splashes of color, and incised foliate details. It also was formerly in the highly regarded Peters collection.