A bust of Saint Cosmas, one of the Welfenschatz treasures on display at a Berlin museum. Photo: DPA
The heirs of Jewish art dealers who sold a trove of medieval treasures to the Nazis are suing the German state in a U.S. lawsuit.
Gestapo founder Herman Goering orchestrated the sale in 1935 with four Jewish art dealers who received millions of dollars. The collection is now thought to be worth about $226 million.
"Any transaction in 1935, where the sellers on the one side were Jews and the buyer on the other side was the Nazi state itself is by definition a void transaction," said lawyer Nicholas O'Donnell.
German government officials have stated that the transaction was reviewed last March and the price deemed fair. The Jewish heirs say the sale was under duress and their relatives were forced to accept a lower price. They seek the return of the objects.
The dozens of relics are known as Welfenschatz or Guelph treasure and reside in a Berlin museum. The collection was recently classified as a national cultural treasure.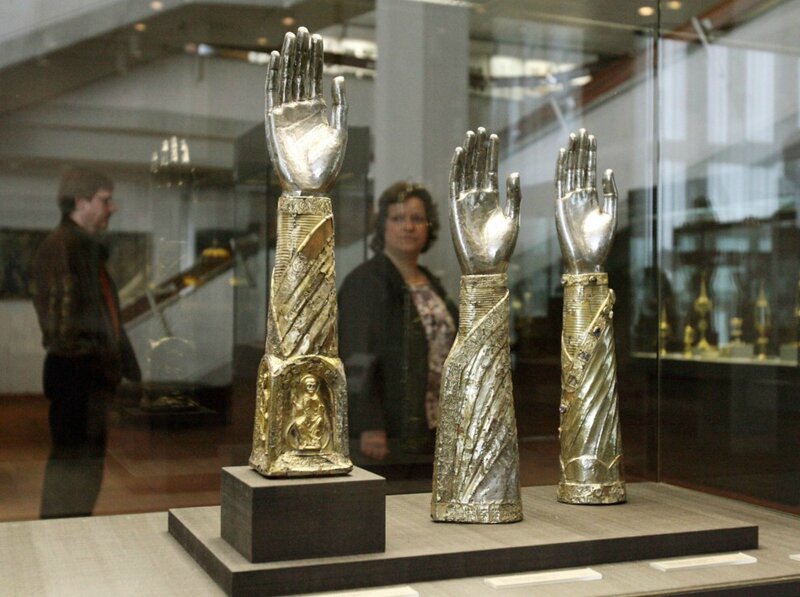 Christian relics on display as part of the Welfenschatz collection. Photo: DPA
Virgin and Child from the Lüneburg Council Silver (1510), on display with the Welfenschatz collection in Berlin. Photo: DPA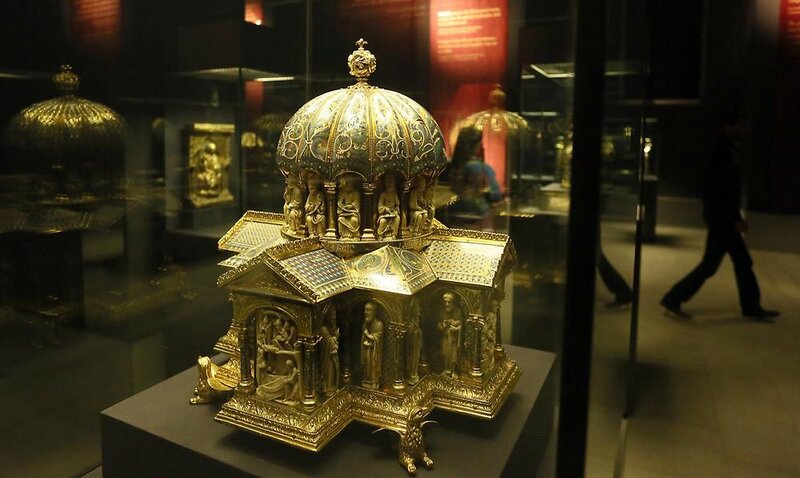 A domed reliquary, late 12th century, on display as part of the Welfenschatz collection. Photo Reuters.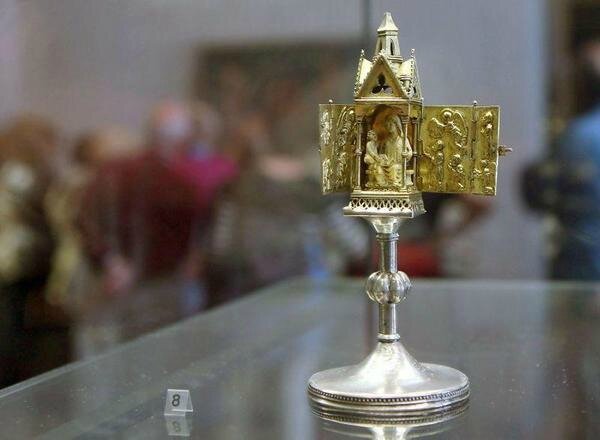 A folding altar from the Guelph Treasure. Photo: AP
A mother of God from the Cistercian monastery in Kaisheim from the year 1482. Photo: AP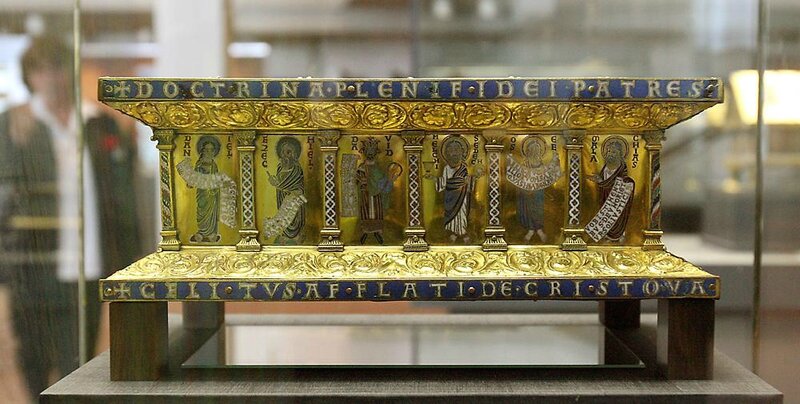 Portable altar of Eilbertus from the Guelph Treasure. Photo: AP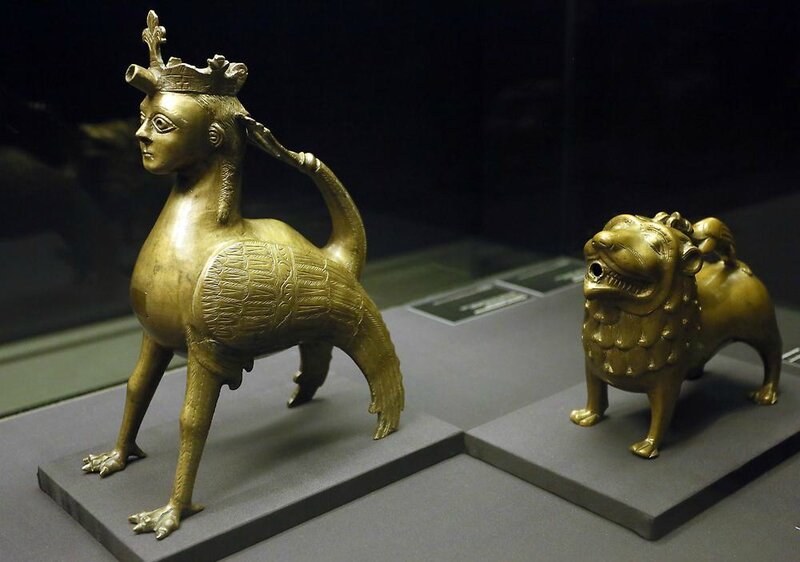 A siren Aquamanile (1230) and a lion Aquamanile (1st half of the 13th century) can be admired in the Bode Museum in Berlin. Photo Reuters